This post may contain affiliate links. Read the disclosure for more info!
I first heard about Greg Jeffries from an SEO related Facebook group. He is the author of SEO Affiliate Domination training program. The program promises to help you consistently make $100-$200 a day. What Is SEO Affiliate Domination? Is SEO Affiliate Domination training a real deal? If you are looking for an SEO Affiliate Domination review, you are in the right place.
SEO Affiliate Domination training program focuses more on building short term churn and burn websites using SEO techniques. The strategy teaches you to make $100-$1000 in a month. It is a legitimate training program with valuable White/Grey Hat SEO teachings.
The Good thing is coming to an end soon..Don't miss out!
Greg has just informed me that he is closing the door of SEO Affiliate Domination to new members on 1st June 2020. Members' area and the Facebook group will still be accessible. He is just not accepting new members after the date.
The reason behind the decision being Greg wants to reduce his workload and focus on building mass page sites (which is exactly what he teaches how to do inside the course).
Now the SEO Affiliate Domination course has closed its door to new members. I highly recommend you to check out Affiliate Secrets by Spencer Mecham.
Summary

Things to consider before purchasing SEO Affiliate Domination
---
There are several additional tools required to implement Greg's strategy. Even though the cost of each tool is not expensive, it all adds up. Be ready some additional budget if you were to follow the strategy taught in the course.
This an SEO focused training, it uses some tools to take a shortcut to build an SEO affiliate website. If you are looking for training that teaches you 'how to write a perfect blog post', you will be disappointed.
There are services such as web hosting and keyword research tool mentioned in the course where Greg is an affiliate of the services. He provides a number of his affiliate links while recommending them. While it is absolutely nothing wrong with that, I just want you to be aware of the affiliate links in the course.
Behind SEO Affiliate Domination – Who is Greg Jeffries
---
Greg Jeffries is an SEO expert and Affiliate Marketer based out of Austin, Texas. He made six-figure a year from affiliate marketing using SEO techniques. Greg also runs a resource website, IMSource, which is a library of all the best tools for online marketers.
According to his income report posted on his blog, he had been consistently making $1000-$3000 a month, and he started to crack 6-figure income since 2017.
Greg knows his stuff well, now let's look at what does his training program offer.
What Is SEO Affiliate Domination? The key features of SEO Affiliate Domination
---
There are 10 core modules in SEO Affiliate Domination. The course is about 2-3 hours long. However, Greg divided the course into 13 weeks, and at the end of each module, there are action items. You are advised to follow through the action items before proceeding to the next module.
Here is the quick rundown of each module:
Module 1 – Introductory
This is the introduction of the course. Greg talks about how SEO works and why. The second part of the module is about Domain names and web hosting selection and setup.
Module 2 Setting up your website
In this module, Greg walks you through the technical basics. From setting up your hosting to the selection of WordPress themes and plugins.
Module 3 – Keywords research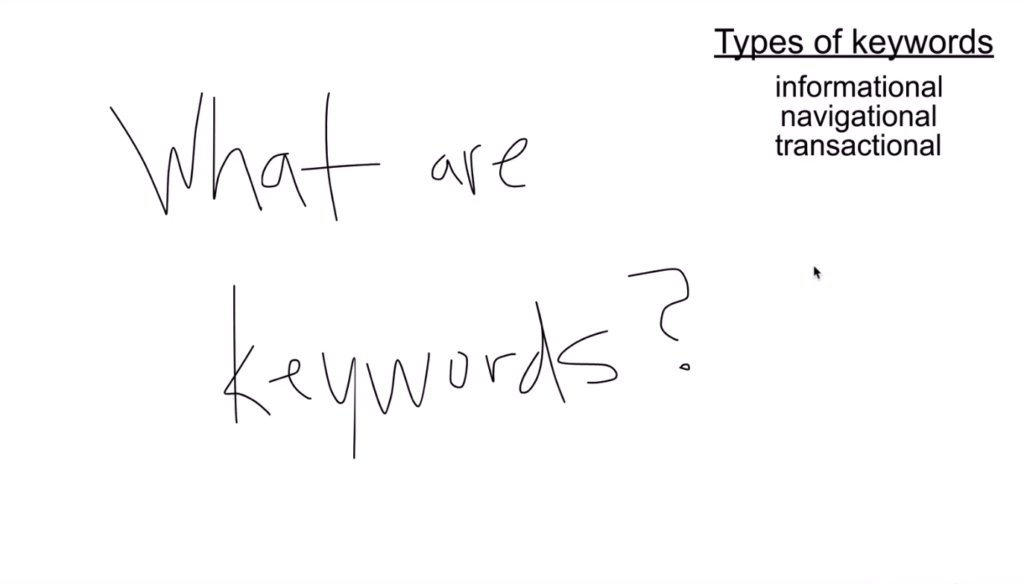 Module 3 is all about how to do proper keywords research. This is one of the most important foundational modules. The module covers the Introduction to keywords, what types of keywords we are going to focus on, how to use keywords research tool, and how to do outside-the-box keywords research, etc.
Module 4 – On-page SEO
Greg teaches on-page SEO techniques you can use to structure your article for best SEO outcome. In this module, you will also learn about article outsourcing. Outsourcing is only recommended when you have a bigger budget or looking to expand your site.
Module 5 – Off-page SEO
Module 5 teaches you about backlinks building.
Module 6- SEO tracking
In this module, Greg walks you through Google Analytics, Google search console, and ProRankTracker. These tools are to help you track your site performance and keyword data.
Module 7- Affiliate Networks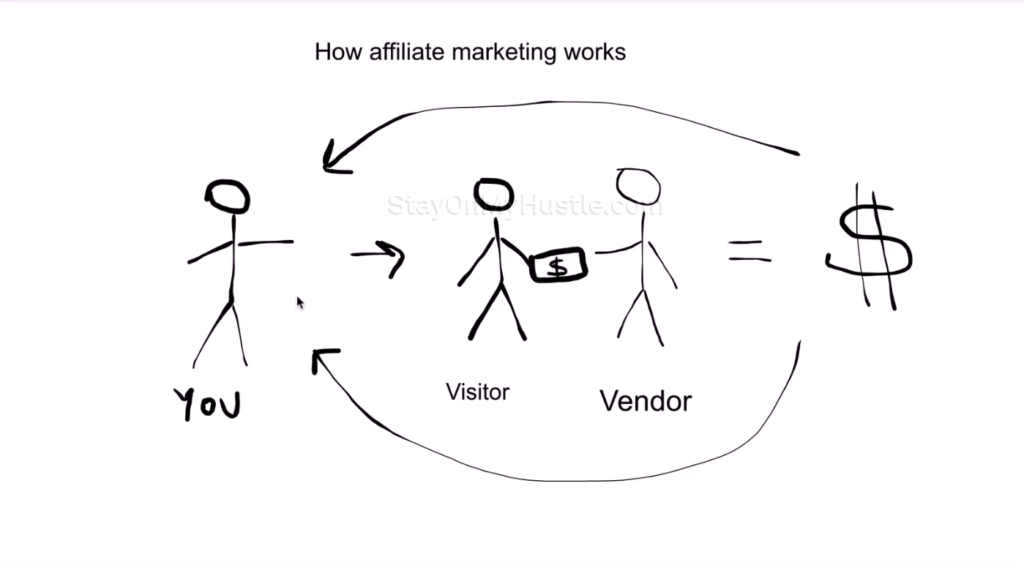 Module 7 introduces a few major Affiliate Networks you can join and get you comfortable with the process of monetizing your website.
Module 8 – List building and keywords scaling
In this module, you will go through 3 main topics:
How to build an email list
Keywords Scaling strategy with paid tool Money Robot
Protecting your website with free WordPress plugin Link Privacy
Module 9 – Scaling Strategies
This is a relatively big module. There are 19 videos to go through. Greg gives you different options such as using YouTube, eCommerce, and other paid programs like Money Robots and Domination Robot to scale your strategy.
Module 10 – Action Plans
This module summarizes the techniques and strategies you have learned throughout the course and put them into actionable plans.
In addition to the modules mentioned above, Greg also prepares some case studies, interview with experts and other resources to accelerate your learning.
How much does SEO Affiliate Domination cost? Can I request a refund?
---
At the time of writing, SEO Affiliate Domination costs a one-time payment of $497.
There isn't a money-back guarantee for the course.
However, Greg is happy to reimburse you for the full course fee when you can make back the price of the course. All you need to do is sending Greg the screenshot of your earning and a video explaining how does SEO Affiliate Domination help you.
The 'follow-through-refund' policy is interesting, and I feel it can motivate students to push harder. In the end, those who are qualified for the refunds are those who put in the work, master the skill and achieve results.
Pros and Cons
---
Pros
Proven strategy
Easy to follow video lessons
Active Facebook group
Taught by a very knowledgeable instructor
Cons
The course fee is a little high
Paid tools are required to implement strategies taught
Refund is not available
SEO Affiliate Domination Review-Final Thoughts
---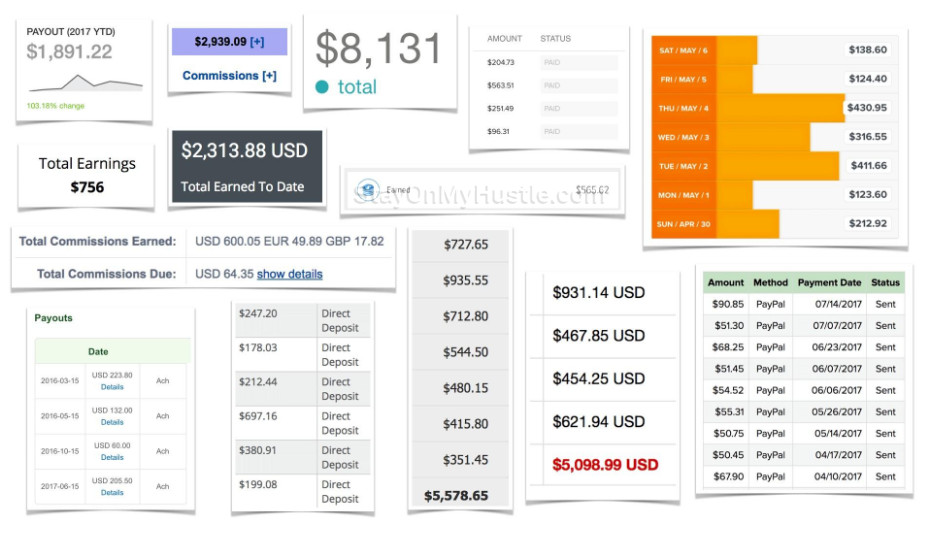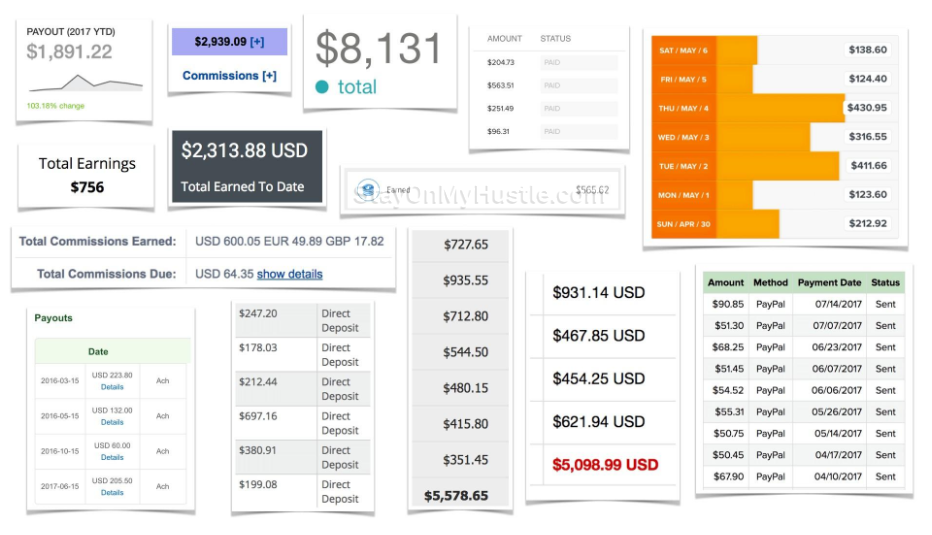 What do I think about SEO Affiliate Domination? It is a legitimate training program, and I like it. It is different from other courses that I have taken and reviewed before. Instead of focusing on content creation (which is also important), it employs SEO tactics to achieve short term fast results. It was an eye-opener to me.
Do I recommend SEO Affiliate Domination? YES.
Alternatives
---
No doubt, SEO Affiliate Domination is a good training program.
But it might not be the best choice for some. The starting cost might be a bit high to some, and It mainly focuses on short term results. If you are looking to building an Authority Website or need more training on content creation I have two alternatives recommendations for you.
For Authority site creation, I would like to invite you to read my review of the Affiliate Secrets by Spencer Mecham. Affiliate Secrets is another quality training program that teaches you everything about affiliate marketing, content creation, and generating passive income. It suits both beginners and experienced marketers.
My second recommendation is Wealthy Affiliate. It best suits beginners or new starters with little budget. It provides affiliate marketing training, web hosting, and community. Wealthy Affiliate you a good head start with minimal starting cost.
You can also find a list of my recommended training courses here.
Do you have experience with SEO Affiliate Domination? What's your thought about it? Do leave me a comment or question below.
To your business success.