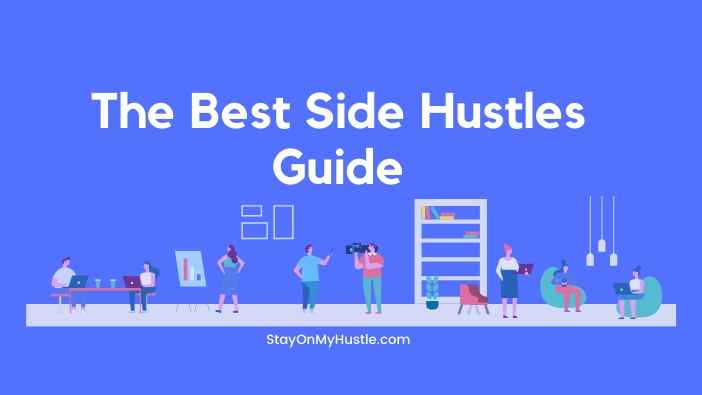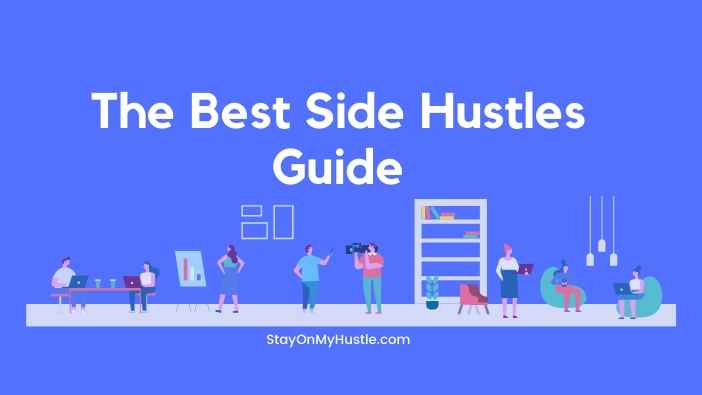 This post may contain affiliate links. Read the disclosure for more info!
Having extra money on the side is always welcome. Technology today allows us to explore more side hustle options than ever before. If you are willing to do the work, there is always something you can do to make some side income.
What are the best side hustles? In this post, I will show you 9 side hustle ideas you can use to make some money.
What is a side hustle?
A side hustle is a business, a job or a simple task you do to generate income on the side while having a full-time job.
Things to consider when choosing a side hustle
The whole point of having a side hustle is to earn extra income outside your regular job.
In other words, never let a side hustle affects your regular job or doing some tasks that might have conflicts of interest with your full-time job.
Of course, the possibility of turning a side hustle into a full-time career is there. But that is a different topic.
Here is the list of side hustle ideas that I'd gathered. The ideas were chosen based on a few criteria:
Easy to start
Low starting cost
Earning potential
Obligation/commitment period
Now, let's look at each of them.
What Are The Best Side Hustles
Ride Sharing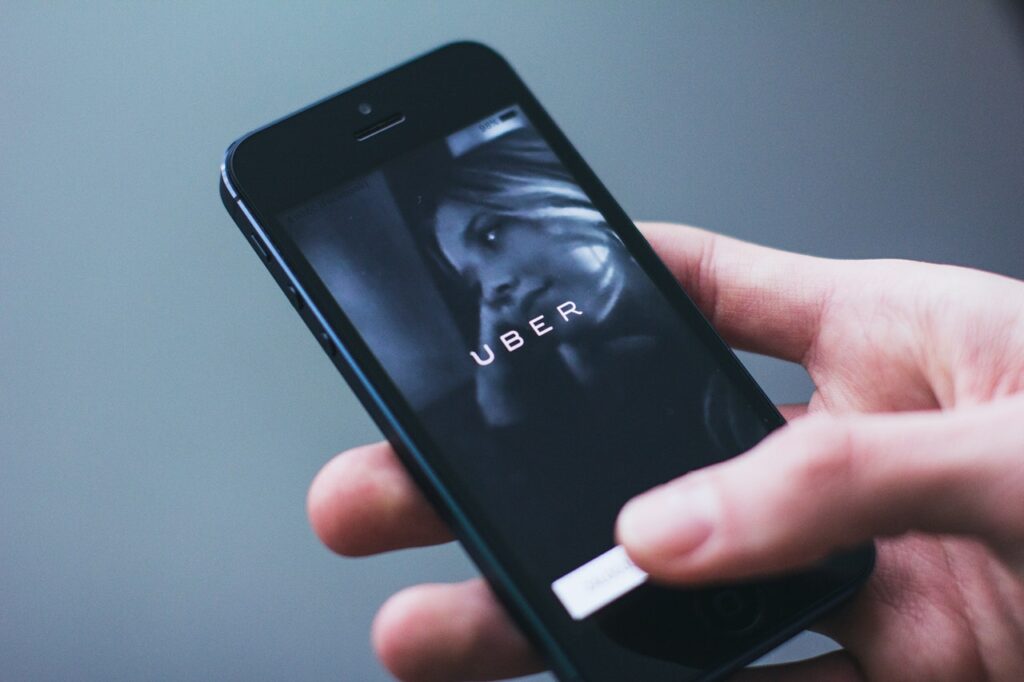 Driving for rideshare service (or in a more common term, Uber Driving) is one of the most popular side hustles around.
The basic idea is to give people a ride with your car, at the time of your choice, for a fare.
How to become a rideshare driver?
The application requirements are simple. There are slightly different regulatory requirements in each country and territory. In general, you will need:
A full driver's license
A half-decent car (less than 10 years old) that meets rideshare company's requirement
Being an insured driver
No criminal record
Rideshare driving makes my list because it is easy to start, you get paid immediately upon completion of a trip, and you decide the time to work.
Here is the list of the most popular rideshare service:
Tips: Almost all rideshare platform offers 2 to 3 Destination filters a day. In case, you are only interested in doing rideshare driving on the way to work or home, set up a Destination filter, you will only receive trip requests in the direction of your destination.
Rideshare driving is a legitimate side hustle. However, if you are looking to extend it into a full-time or even semi full-time job, you might want to think twice. Read my thoughts on rideshare driving here.
Summary:
Quick cash
No commitment, start or stop anytime
Not scalable
No long term perspective.
Food Delivery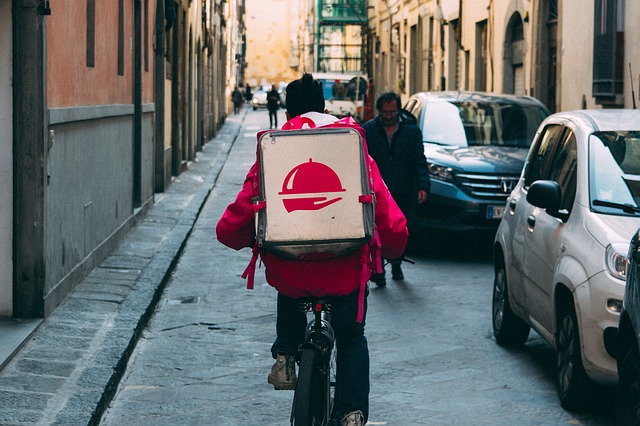 Food Delivery has recently become a no-brainer choice for people who are learning how to make money with side hustles.
It is so easy to get started, and you don't even need a car. I see delivery guys on their motorbikes, scooters, bicycles, some even deliver with public transports.
People are getting lazy nowadays. I am not kidding. You can expect to deliver food to someone even though the restaurant is just two blocks away.
The point is, the demand for food delivery is continuously rising.
There are increasing numbers of delivery platforms available. Here is the list of the platforms you can consider:
Uber Eats
Deliveroo
Foodora
DeliveryHero
EatNow (Australia only)
MenuLog (Australia only)
To get started with Food Delivery, sign up to one of the platforms. Once approved, you are ready to go.
Summary:
Easy to start
Quick cash (Though it is small)
No commitment, start or stop anytime
No long term perspective
Online Teaching
If you have an inner passion for teaching, or even better if you have an education background, online teaching might suit you best.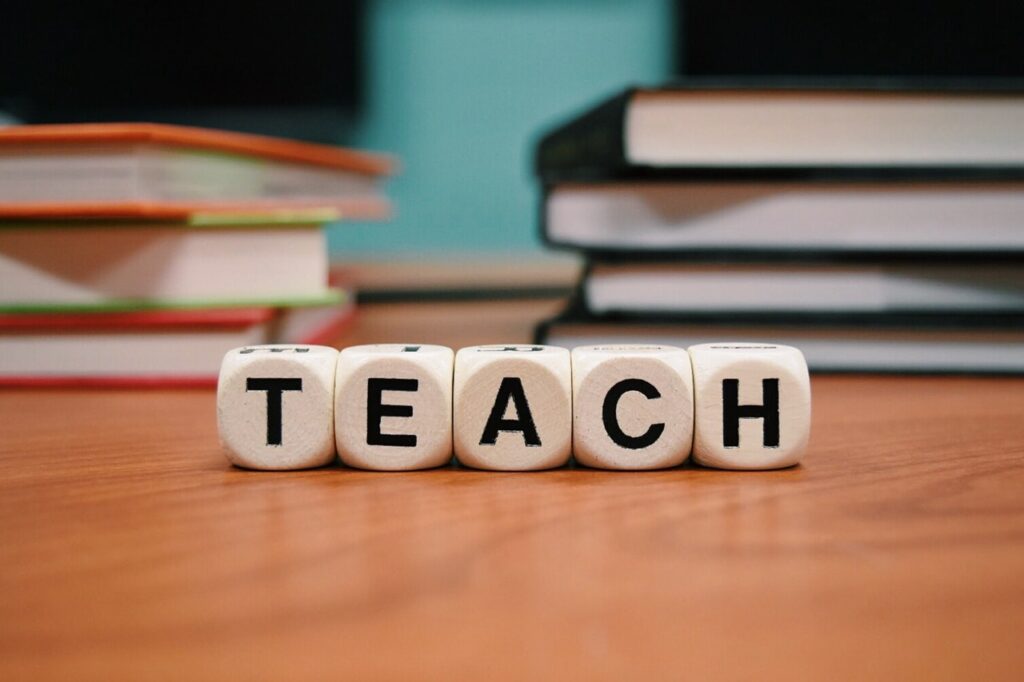 There are millions of people online searching for solutions for their problems. And there are millions of people looking to learn a new skill online.
Online teaching can be fun and profitable.
Side hustles in this category are:
Create Udemy courses
Online Tutoring
Teaching English to kids online (if you are a qualified teacher)
Teach a class on Skillshare
Teach something on YouTube
Summary:
Low starting cost
Easy to start.
Potentials to scale into a real online teaching business
Affiliate Marketing
This is my favorite online hustle idea. It takes quite a lot of effort at the beginning, but it can generate passive income for a long time.
Unlike Rideshare driving, you don't expect to see any return from your affiliate marketing business immediately. It takes time for an Affiliate Marketing business to gain traction. In general, it takes about 3 to 6 months (depending on your effort) for your website to gain traction and maybe generating sales.
Affiliate marketing business is about referring your website readers or social media followers to your partnered merchants. Whenever your readers or followers purchase via your link, you earn a commission.
There are different ways to do affiliate marketing. The most straight forward way is to create content, good and engaging content to attract traffic.
You can get started by building a website, YouTube channel, or creating followings on other social media platforms. The website is one of the most effective channels. You can learn how to start an Affiliate Marketing Website HERE.
Also, if you are looking for training, check out my post on Recommended Affiliate Marketing training HERE.
Summary:
Easy to start
Slow during the initial building phase
Highly possible to turn into long term business.
Potentially lucrative
Dropshipping Business
Dropshipping has been growing exponentially in recent years. It is easy to get started and could be highly profitable.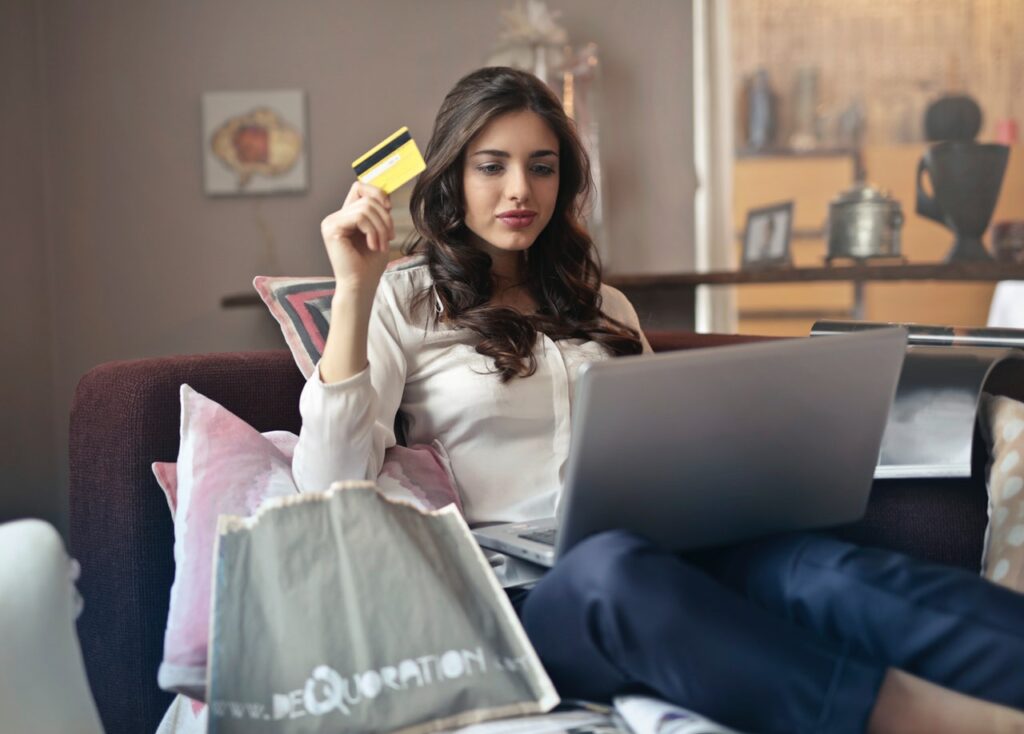 With Dropshipping, you don't need to own the physical product. When you have successfully made a sale, your partnered supplier will package and ship the product to your customers.
The difference between dropshipping and affiliate marketing is that you are not earning a commission from the sale. Instead, you are earning the difference between the retail price (the price you've sold the product) and wholesale price (the price you pay to the supplier).
Comparing to other side hustle ideas in this post, the starting cost of the Dropshipping business is the highest. The initial costs involve domain registration, monthly Shopify/website hosting fee, and Shopify themes, etc.
On the other hand, along with Affiliate Marketing and Blogging, Dropshipping is one of the most scalable side hustles, with the highest potential of turning into a full-fledged online business.
Summary:
Need a small initial investment
Takes time to build a profitable online store
Potentially lucrative business
High chance to develop into long term business
Freelance writing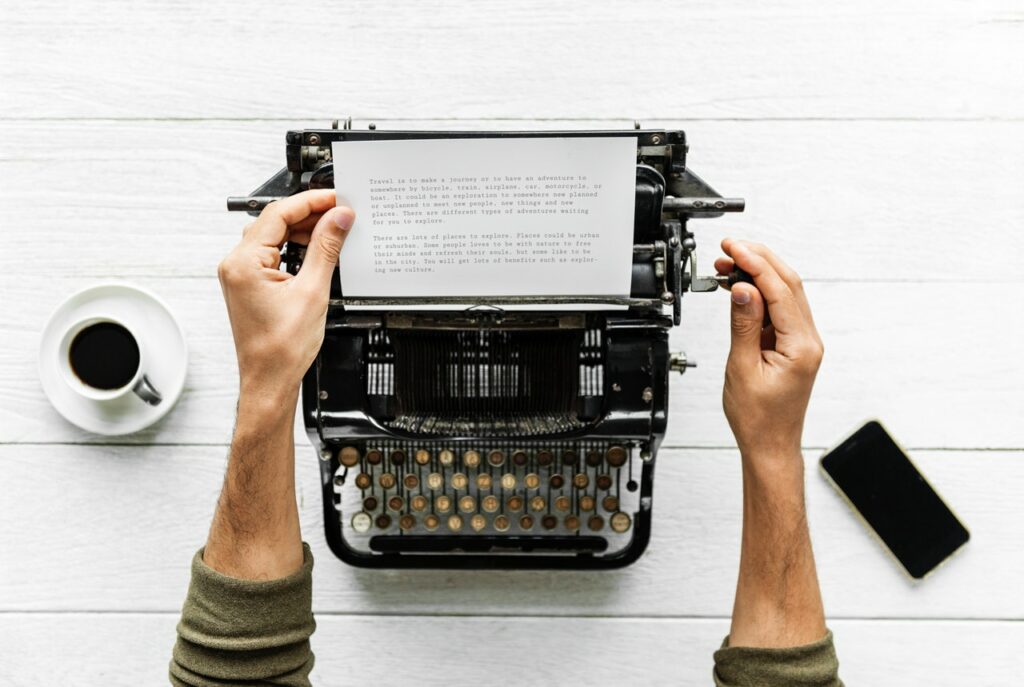 If you are into writing and good at it, there are companies or blogs looking for writers to help in content creation.
Freelance writing is a legit side hustle. It is flexible, enjoyable (assuming you love writing), and it pays pretty well.
Here are a few popular freelancing platforms you can use to look for writing gigs:
Upwork
Freelancer.com
Fiverr
Summary:
Free and easy to start
Potentially high return
It is possible to turn into a regular gig.
Flipping on eBay
The good old strategy of buying low selling high still works.
You can sell your used items online. Or you can hunt for a bargain on eBay, and resale it at a higher price.
eBay could be competitive and low-margin, but it doesn't mean you can't make a quick profit on the platform. There is a huge amount of traffic on eBay at any time, and there are opportunities for you to sell something for a profit.
Flipping on eBay is nothing new. It becomes popular again after Gary Vee's eBay Flip Challenge. You can check out the video below.
Summary:
Easy to start
Low margin and competitive, so earning might be smaller
Blogging
Blogging is probably one of the easiest side hustle you can start. However, it does not immediately generate income for you.
If you need money immediately, you might want to consider other options.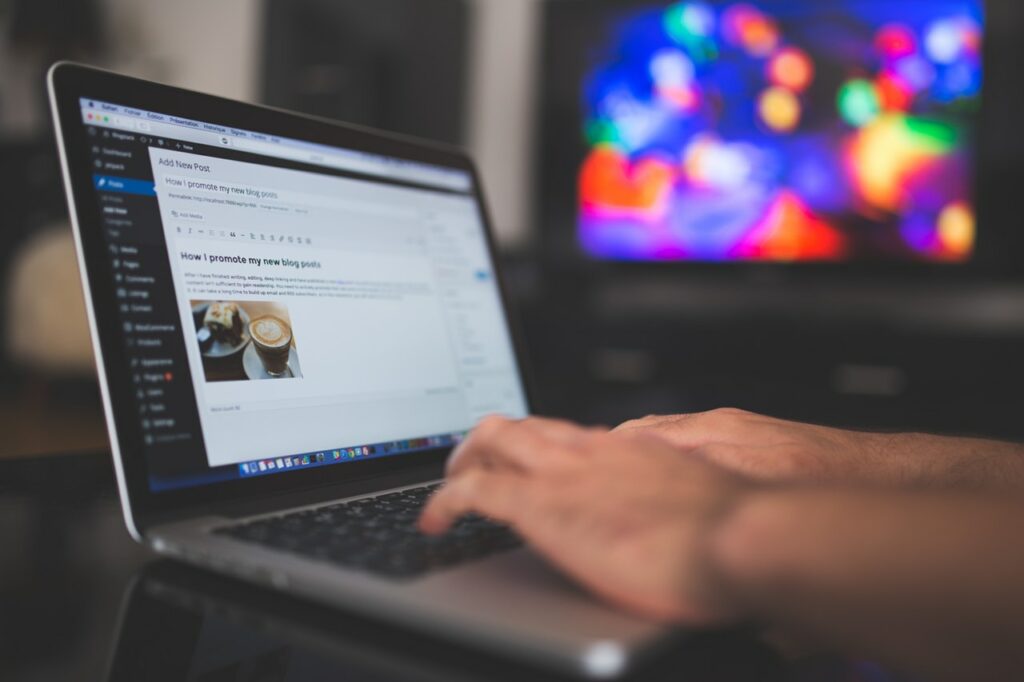 It takes time to start and grow and blog. It requires a persistent and consistent effort to go through the beginning phase. Good news is, the earning potential of a successful blog is unlimited.
This side hustle suits those who are keen to start something outside regular job and looking for potential long term passive income.
You can find my guide on how to start a blog HERE.
So how does a blog make money?
Assuming your blog has gained traction, with consistent traffic, here are some monetizing opportunities you can benefit from:
Affiliate sales
Ads placement
Create and sell your products.
Offline gigs such as paid seminars, public speaking, etc.
Blogging is one of the side hustle with the potentials of turning into a long term business. If you are interested in blogging, I suggest you check out my Ultimate Guide to Starting a Blog. In the Free guide, I will walk you through the simple process of setting up your blog and monetize it.
Summary:
Starting phase might be slow
It is possible to turn into a highly lucrative business
A successful blog could generate passive income for the years to come
Gig Economy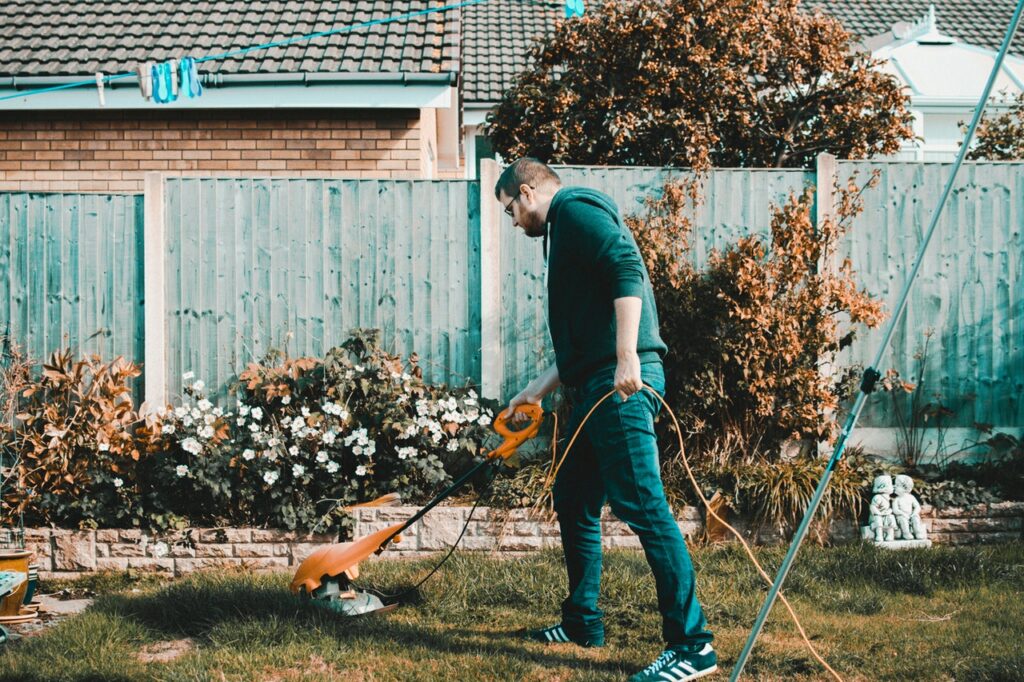 We are living in an age where purchasing services through an online market place is the norm. This does not limit to online tasks.
It could be services like gardening, dog walking, house cleaning or car washing.
These small gigs would not make you rich, but you can easily make some small cash fast.
You can find small gigs from platforms such as Craigslist, Facebook Marketplace, Airtasker, TaskRabbit, JobDone.net or Microworkers, etc.
Summary:
Quick cash
Easy to start
No long term commitment
No long term perspective
Final Thoughts
There aren't many preparations you need to get started with a side hustle. In short, just do it. Take action and make some money.
One thing I would like to stress is, do not let side hustles affect your long term plan or your regular job. It is meant to be a side gig to make some extra money for short-term financial goals.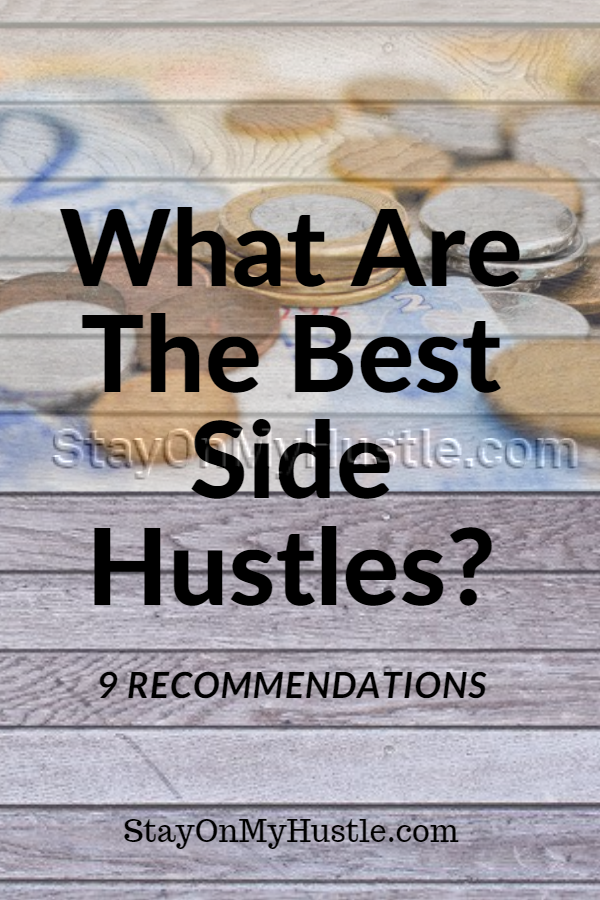 I do side hustles while working on building my online business. Sometimes, I found myself spend too much time and energy on side hustles, and it affects my plan. I would draw back and regroup.
Trading your time for money is NOT the smartest idea.
If you've decided to start something outside your regular job, I would suggest looking at something with long term potential. Something that will continue generating income when you are not actively working on it later.
My top choices are Affiliate Marketing, Blogging, and Dropshipping. They are easy to start, relatively low starting cost, and full of earning potential.
If you are looking for training, check out my blog post here, and also the post on how to start an online business HERE.
Do you have any experience or thoughts on side hustles? Or any suggestion to add into the list? Drop me a comment below, I am happy to discuss.
To your financial success.