This post may contain affiliate links. Read the disclosure for more info!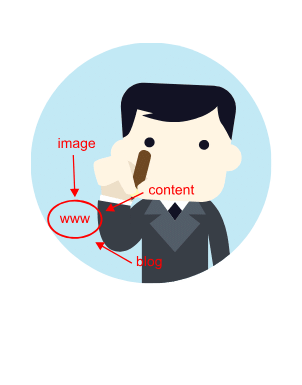 Are you looking for a free guide to starting a blog?
Getting confused by the process and steps before you even get started?
What is a domain name? How do I register for one?
How to set up a WordPress site?
How to change the layout of my blog?
How to start writing my first post?
It all looks confusing…
Fear not. In this article, I want to give you a free and actionable guide to building and setting up your blog.
I was in the same boat before. It can be confusing or even scary trying to start your first blog. There were so many question marks in my head.
I will walk you through the process to set up WordPress. You will also find step by step, the easiest way possible, to build a successful blog.
By the end of the guide, you will have a functional and beautiful blog. I hope I can get you ready for the next step of blogging – Monetize your blog.
Why start a blog?
You start a blog to share your passion for a topic.
You could be passionate about cooking, gardening, or programming, etc. Anything under the sun, really.
And the good news is, you don't have to be an expert to get started. You just need to be passionate about your topic, and willing to learn, share experience and knowledge. You will become an expert.
That's why people read blogs.
They want to read personal experience or opinion.
They want to know your journey to become an expert.
Sometimes, they want to know your progress to failure. A good example was the (now removed blog) IamFacingForeClosure.com by Casey Serin.
Nobody loves reading an academic textbook. Just start writing and sharing what you know.
Right, I can start a blog, but should I?
Here are a few reasons why you should start a blog:
#1 Writing is a healthy and beneficial activity
There are several benefits to writing:
It could improve your memory, keep your brain active and healthy.
You will communicate clearly, and learn to express yourself better.
Writing could reduce stress as it creates a state similar to meditation.
You will do more research, learning, and be more productive.
#2 Make Money Online
Blogging could be a side hustle for you. You could make good side income via advertising and affiliate marketing.
Besides, it has a great potential of turning into a full-fledged online business. Affiliate marketing is a proven online business model. It is the business model that enables top bloggers to make nice profit online.
#3 Gain recognition of your brand
By producing helpful content, it could help to build trust and recognition of your brand.
#4 Your blog is an online real estate you own.
Your blog or website could be one of your most valuable online assets. Its value increases over time. Like I mentioned before, your blog can turn into an income-generating business for you.
Is it hard to start a blog?
Not at all, you will find out soon in this guide. You can start your blog within an hour or even shorter. Most web hosting companies offer 1-click installation of WordPress, that makes it really easy to start a blog.
All right, that's enough introduction. I hope you can see the benefits of starting a blog. Now, let's start building!
The Ultimate Guide to starting a blog for beginners
Guide to Starting a Blog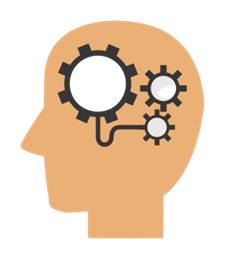 Step 1 Select a niche for your blog
Before we get into the nitty-gritty of setting up WordPress and buying domains, let's define the niche of your blog.
To build a successful blog, you need to choose your niche. A niche is a topic that you will be writing over and over again.
There isn't a "Right" niche, you just need to find a niche that you are passionate to learn and continue producing content day after day.
In this section, I will present you some ideas you can use to brainstorm your niche.
Set a direction for your blog and target your audience, it is an important step to gain traction.
How to choose a niche for your blog?
Here are some ideas that you can use to choose a niche:
#1 Things that you are keen to learn
What are the things that you want to learn? What is the topic that you would like to become an expert on? This is the topic that will keep you inspired and pushing yourself to learn.
#2 Start from your hobby
It is easier to work in a niche that you enjoy like a hobby. Think about something that you have some knowledge and like to do, but not necessarily an expert. You can blog about your journey to become an expert.
#3 What is your strength or specialty?
Think about something that you are pretty good at doing. Again, you don't need to be an expert. Just an area or activity that you have knowledge and skill to do a good job.
Or
What are the things that your friends or family might come to you to ask for advice about? For example, you might be good at taking care of your garden at home, and growing a perfect lawn, etc.
You can build a blog around it. It is likely that there are people who might need your advice as well.
#4 What do you spend time researching?
What is something that you have spent time research?
You might have identified gaps or something that others don't. For example, you might have spent time researching how to do a DIY home renovation and found some tools or tricks.
Hint: Check your google search history, amazon search history, to see what you have been researching.
Key notes for choosing a niche
There is no such thing as the "right" niche. But niche with the following characteristics is relatively easier to gain traffic and monetize.
Good search volume. Is there a sign of interest in the niche?
Not product-focused (if you tied your fate with the product, product dies, your site dies), instead be topic focused
Don't over niche down
Is the niche future proof?
Be aware of a niche that needs specific authority and credibility such as medicine, financial advice. You need to establish credibility to be successful in this type of niche.
The task for you: Make a cup of coffee, and think about your niche.
Still wondering if your niche is worth taking? Check out my Guide On How To Choose A Niche For Your Blog.
After we have selected a niche for our blog, it is time for the next step — Choosing a blogging platform.
Guide to Starting a Blog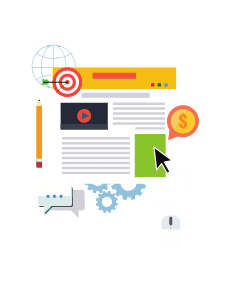 Step 2 Choose a blogging platform
A blogging platform is where your content is hosted.
You want a platform that is secured, easy-to-use, and gives you the flexibility to create.
Do you plan to monetize your blog in the future? Are you able to place ads on the platform? How easy it is for you to seek help? Take a minute to think about what you plan to do, and what do you want from the blogging platform.
In this step, you will decide on the blogging platform that your blog will be built on.
Over the years, I have blogged on different platforms such as Blogspot, Medium, and Tumblr, etc. My number 1 choice is self-hosted WordPress blogging.
Let's have a look at the options you have.
Free blogging platforms
Blogspot, WordPress.com (don't get confused with WordPress software, they are different entities), Medium, and Tumblr, etc are the leading free blogging platforms.
It is free to blog on these platforms. However, there is a catch.
You are blogging on a rented platform. The platforms have the right to shut down your account for any reason. The platform owns your name and your content.
Secondly, there are limitations when you want to monetize your content. In some cases, such as the platform might place its own advertisements on your blog.
If you are thinking about making money blogging in the future, you should use a paid/self-hosted platform.
Paid/Self-hosted Hosting
Self-hosted Hosting means a blogger install a Content Management System (CMS) of choice on his/her hosting account. There is a variety of CMS available for bloggers, for example, WordPress, Joomla, Drupal, and Blogger, etc.
With self-hosted hosting, you will have full control of your website. You are free to make any changes.
WordPress is the most popular CMS around. And it is also one of the best choices for bloggers. It is widely used and recommended by professional bloggers and developers.
Wait…What is the difference between WordPress and WordPress.com?
WordPress is an open-sourced Content Management System offered by WordPress.org. It is software. You are free to install WordPress on your hosting account.
WordPress.com is a proprietary blog hosting solution. It offers free (limited) WordPress blogging, and paid managed hosting service. It is owned by a company called Automatic.
According to the statistics from w3techs.com, WordPress has been dominating the CMS market since 2010. It owns about 63% of the CMS market.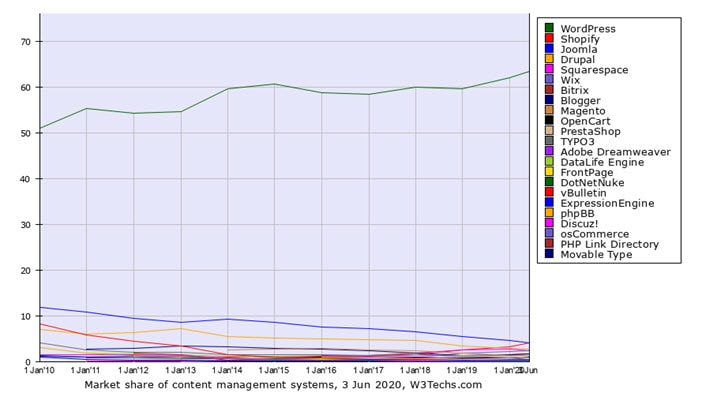 In this guide, we will focus on building a blog on the WordPress platform.
The reasons why WordPress is your best blogging platform choice:
It is free and open-source. WordPress is regularly updated.
There is a huge community. It is easy to find help on the internet.
It is highly customizable.
Task: I would suggest you go with self-hosted hosting.
Guide to Starting a Blog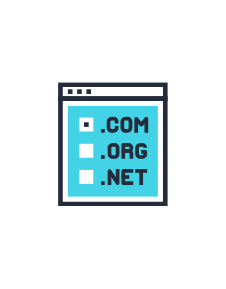 Step 3 Choosing a Domain Name
A Domain is the brand of your blog or online business. It represents you.
But, choosing a Domain name is not as complicated as you might think. Don't overthink it.
I will give you a few simple guidelines for choosing a domain.
*Don't rush to register your domain just yet! Most reputable hosting companies, such as Bluehost offer 1st-year free domain registration with its hosting plan. Take advantage of the offer*
But first, let's answer an important question.
Why register a domain? Can I use a free domain?
Of course, you can. But here are the reasons why you should really consider registering your own domain.
#1 A Domain is your online asset and its value increases over time.
Your domain and website is a piece of your virtual real estate. The value of a domain increases as you build your website with quality content. The domain belongs to you as long as you continue paying the annual fee. The annual fee costs $10 to $15 per domain.
#2 Better search engine ranking
Over time, your domain becomes the brand of your business. It gains authority. Though domain is not the only ranking factor, a website with its own domain tends to rank better in search engine results.
Guidelines when choosing a domain:
Here are the guidelines I use when choosing a domain name:
Avoid using hyphens and numbers
Shorter is better. Try to limit under 3 words
Choose a domain that is brandable.
Choose a niche-specific name (You don't need to have keywords in the domain)
Most web hosting companies offer domain registration services. Some offer it free for the first year.
Let's use Bluehost as an example. Bluehost offers free domain registration for the 1st year.
Task: Decide on your domain. Register the domain when signing up for a web hosting service.
Once you have decided on your domain, let's move on to selecting a web hosting service. You will be registering your domain when signing up for a web hosting service.
Guide to Starting a Blog
Step 4 Choose a Hosting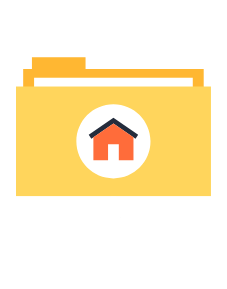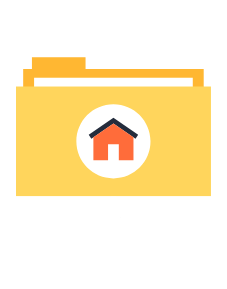 Great! You have now decided on your niche and domain name. Now it is the time to choose a Web Hosting service.
We have discussed the benefits of self-hosting WordPress in the previous section. In Step 4, we will focus on choosing the best WordPress Hosting service for your blog.
There are 3 important considerations when choosing hosting service:
Speed
Uptime
Expert Support
In this step, you will be choosing a web hosting service for your blog. We are certainly spoilt with choices when choosing a web hosting service.
For WordPress hosting, I recommend Bluehost. I have hosted my other websites with Bluehost over the years. And I am happy with the services it has provided.
Here are some reasons I recommend Bluehost to new bloggers:
Affordable starting cost- For as low as $3.95 monthly for the first year.
30-day Money-Back-Guarantee
Free Domain Registration for the first year
You can get assistance 24/7 via Phone/Email/LiveChat
1-Click WordPress installation
Bluehost is one of the WordPress's official recommended web host.
How to sign up Bluehost hosting service
1. To sign up for a web hosting service, please follow this link to BlueHost web hosting service.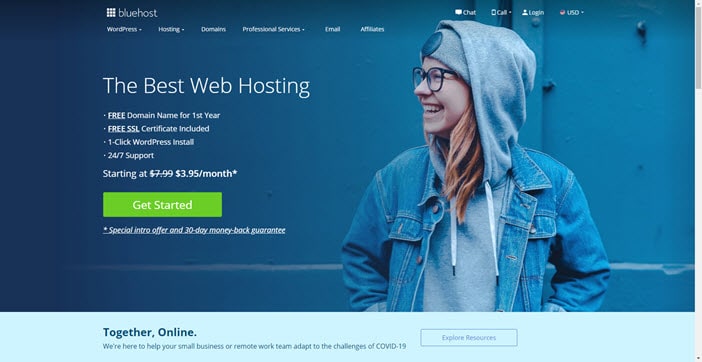 2. To begin, you need to choose a hosting plan. For beginners, I recommend the Basic Plan.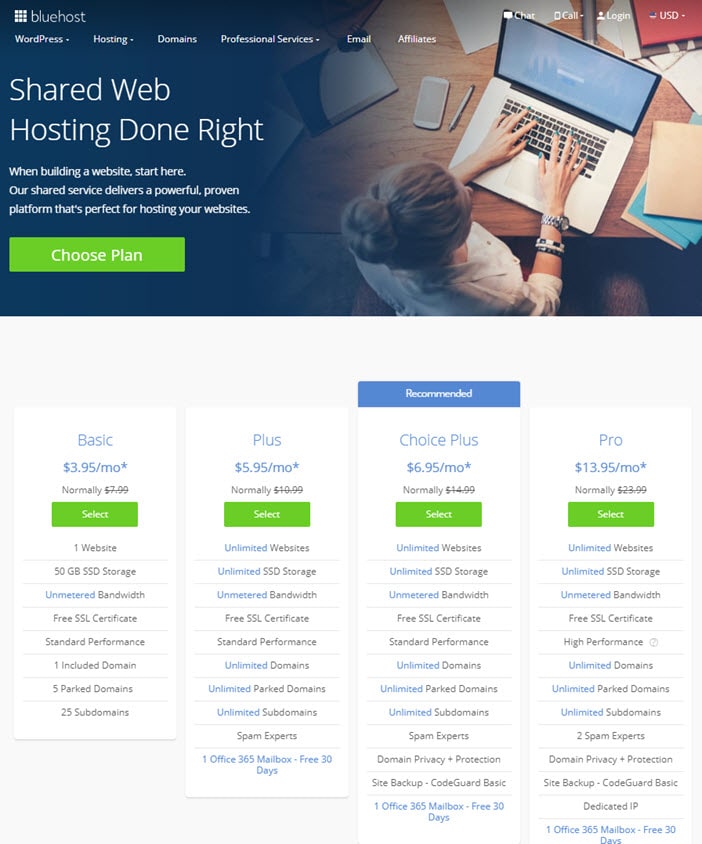 The plan comes with 1 website, 50 GB SSD, and unlimited bandwidth. It is adequate for beginners to get started.
Click on "Select" to proceed to the next step.
3. This is the time you can register a new domain. Just enter your desired domain into the "Create a new domain" section, and click next, you will be directed to the domain registration page.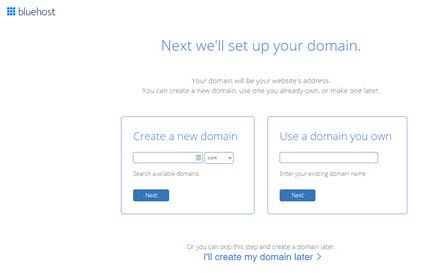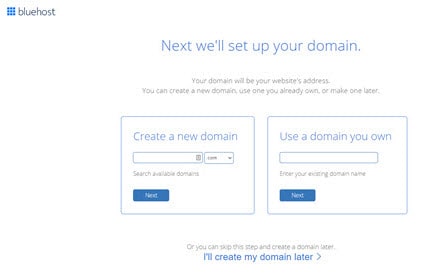 In case you haven't decided on the domain, click on "I'll create my domain later". With this option, you will be using a Bluehost temporary domain.
4. Subscription registration and payment
This is the final stage of the purchase process. You need to provide some account information and confirm the hosting plan of your choice.
I usually uncheck all boxes in Package Extras. These are the upsells I don't need.
5. Create a Bluehost account
Upon payment completion, you will need to create a Bluehost account. This is for you to access Bluehost services.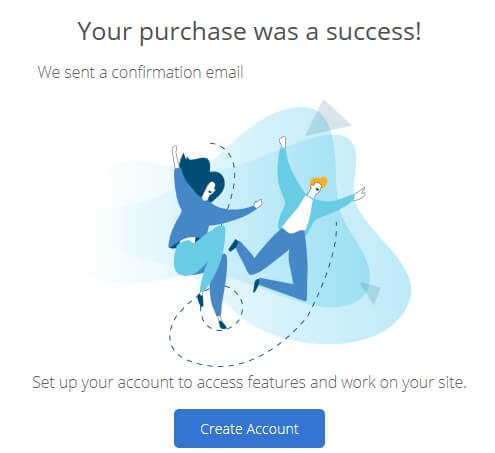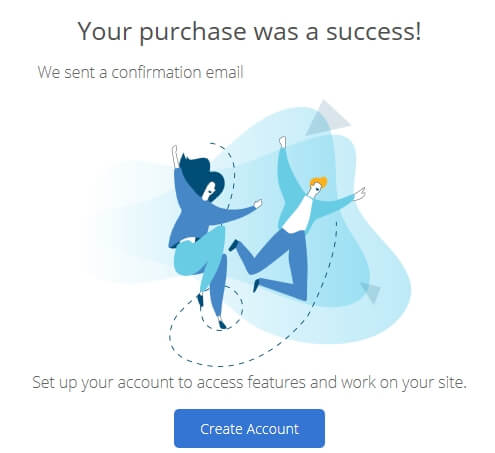 Within the Bluehost portal, you will be able to install WordPress into your hosting account. Don't worry, it is a very simple process with 1-Click WordPress installation feature.
Once the WordPress installation is complete, you can click on the blue "Wordpress" button to access to WordPress Dashboard of your blog.


Guide to Starting a Blog
Step 5 Select and Activate a WordPress theme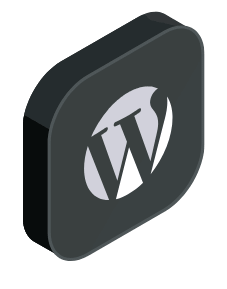 Exciting time! This is the newbie's favourite time.
How much did you spend on selecting the first theme for your blog? A day? A week or more? Tell me about that!
In this section, I will walk you through some simple guidelines to choose a WordPress Theme.
The rule of thumb: Keep it Simple.
Progress Checklist :
Choose a niche for your blog
Decide on your domain
Sign Up for a Web Hosting Service
Install WordPress on your hosting account
In this step, we will be looking at WordPress Theme.
Technically, a WordPress Theme is a collection of files that work together to produce a graphical interface for a website.
In simpler terms, a theme is the look and feel of your website.
It depends on your personal preference. Some bloggers prefer a minimalist design, while some prefer a fancy and complicated layout.
Here are a few guidelines you should consider when choosing a theme:
#1 Preview the theme from a reader's viewpoint.
Make sure the font size is comfortable to read. The user experience should be your priority. You want visitors to your website stay as long as possible, and enjoy your content.
#2 Make sure the theme is mobile responsive.
Responsive design is no longer optional. Google announced starting July 1, 2019, Mobile-first Indexing is enabled by default for all new websites. What does this mean?
It means Google uses the mobile version of your content for indexing and ranking. This shows the importance of having a mobile-friendly design.
#3 Choose an SEO-friendly theme
Choosing a theme that is SEO-optimized. An SEO-optimized theme is created to be fully accessible and indexable by search engines. It helps you to get a higher ranking in Search Engine Results Pages (SERPS).
A good example of an SEO friendly theme is Schema theme from MyThemeShop.
For a more sophisticated theme, check out the Genesis Framework by StudioPress. You can find my review of the Genesis Framework here.
How to install a WordPress Theme:
There are two ways you can install a Wordpres Theme.
Upload a theme:
If you have downloaded a WordPress theme, you can manually upload it to your hosting server.
The WordPress theme files is in zip format. DO NOT extract it.
1. Click on "Upload Theme" Button at the top menu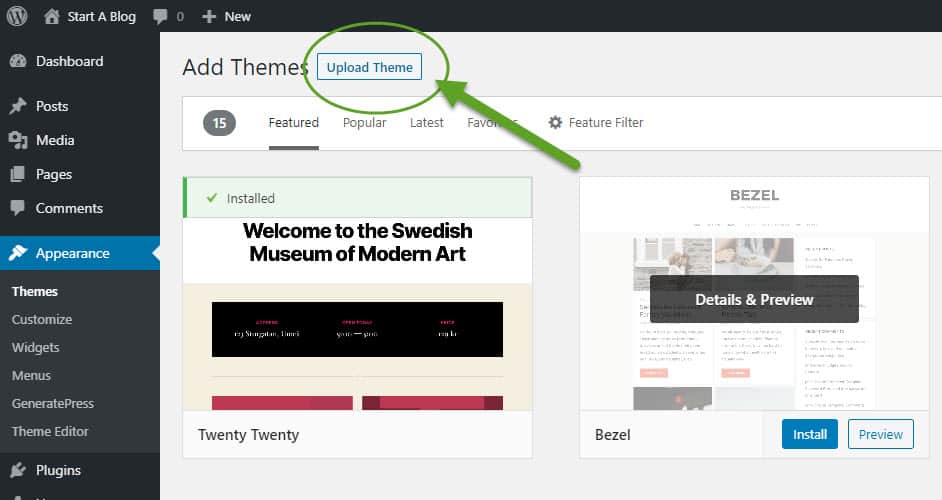 2. Select your downloaded Theme file (*.zip) then click on "Install Now" button.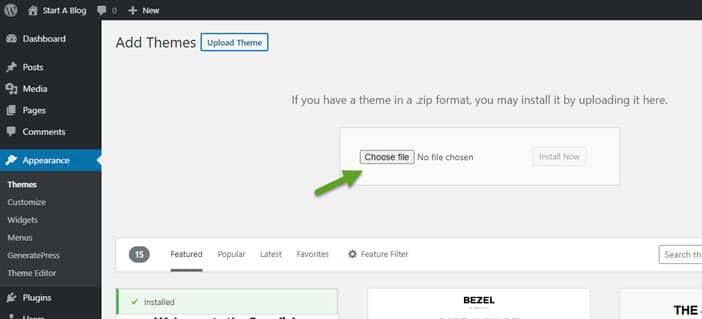 3. Once the installation is completed, Click and "Live Preview".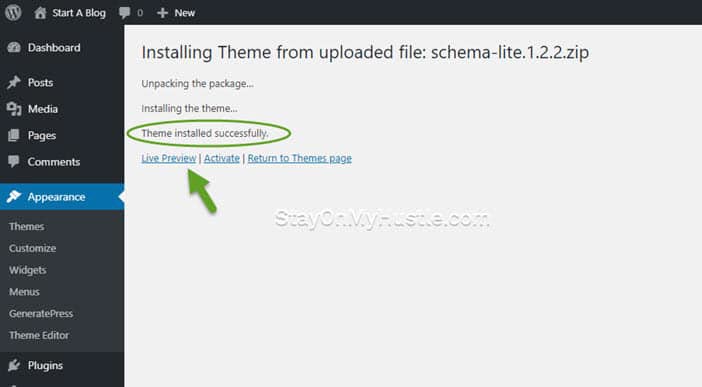 4. If you are happy with the preview, click on "Activate & Publish". That's it!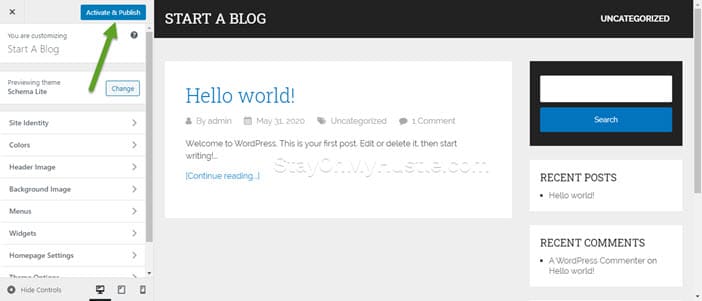 The second method is to search for a free theme within WordPress .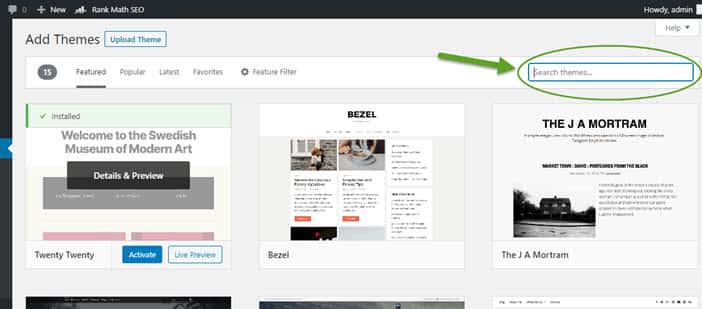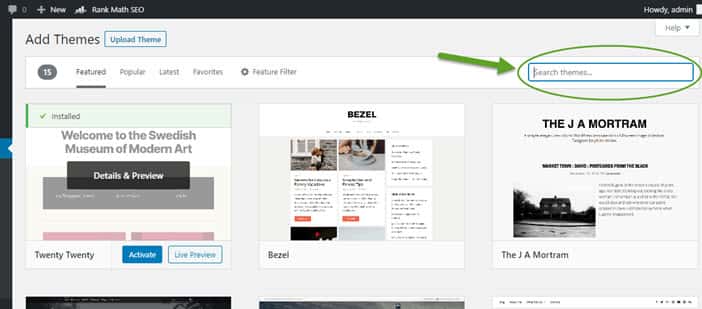 Which are the Best WordPress Themes?
I have 2 recommendations which I use and happy to recommend.
#1 Genesis Framework by StudioPress
Genesis Framework is a solid WordPress Framework. It is fast, secured, and SEO optimized. It is used and recommended by professional bloggers and developers.
You can find my review of Genesis Framework here.
#2 GeneratePress
The second recommendation is GenetePress. GeneratePress is another solid choice for professional WordPress Themes. It is lightweight, secured, SEO optimized, and affordable.
You can find out more about GeneratePress here.
What about Free theme?
If you were to use a free theme, I suggest you stick to the default theme Twenty-Twenty created by WordPress.org. It is regularly updated and safe to use.
Guide to Starting a Blog
Step 6 The must-have high-quality WordPress plugins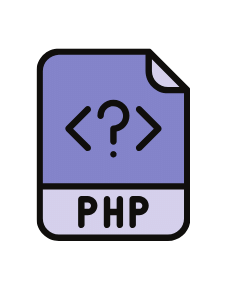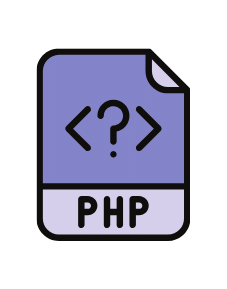 A plugin is a piece of code with a special functionality that can be added to a WordPress website.
WordPress Plugin is a double edges sword. It could make your blogging life easier and improve your blog's performance. On the other hand, too many of them, or poorly coded plugins can harm your blog.
The simple rule for WordPress plugins: Less is better.
In this step, we will look into a few essential plugins that I categorize as a "must-have" for all bloggers. And all of the plugins mentioned here are free (or offer a Free version).
Security Plugin – Wordfence Security suite (Free version)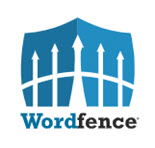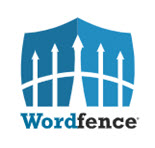 Plugin Name: Wordfence Security – Firewall & Malware Scan
Website: Wordfence Security
Price: Free(Freemium)
Wordfence Security is one of the most popular and reputable WordPress security plugins. It protects your blog from spams, malware, and other threats in real-time.
Wordfence offers Free and Premium versions.
Wordfence Free includes features like firewall blocks and brute force attack protection. It is good enough for beginners.
SEO Plugin – RankMath SEO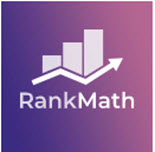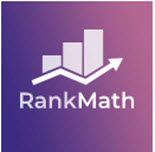 Plugin Name: RankMath SEO
Website: RankMath
Price: Free
RankMath SEO has been gaining attention in the blogging space recently. I have been using the plugin for almost a year and absolutely love it.
RankMath is an SEO suite that offers all SEO features a WordPress blogger needs. The features such as Rich Snippets preview, on-page SEO audit, AMP SEO, and 404 Monitor, etc.
It is Free to use. And I recommend RankMath over other premium SEO suites such as YAOST or All-In-One SEO.
Image compression – Smush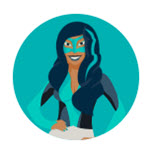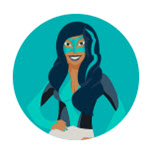 Plugin Name: Smush
Website: Smush it
Price: Free (Freemium)
Images make a blog post looks attractive and engaging. But they consume web resources and potentially slow your website down.
Smush is designed to solve all image-related problems of a blog.
Smush plugin optimizes images by turning on lazy load, resize, and compress them. It does those without a visible drop in image quality.
This improves your Google Pages Speed.
Smush offers Free and Premium versions. For beginners, the Free version is good enough.
Link Management – Pretty Link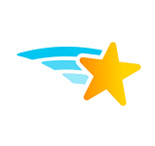 Plugin Name: Shortlinks by Pretty Links
Website: Pretty Links
Price: Free (Freemium)
Pretty link is a link management plugin that allows you to shorten, cloak, and manage your links.
Link cloaking is the process of shortening a long link into a visually appealing link.
There are Free and Pro versions of Pretty Link. The free version works well enough for beginners.
These are the four essential WordPress plugins you need to have for now.
Over time, as your blog is developed, you might install a couple more. That is completely fine. Just be aware of the number of plugins. The less of them, the better.
How to install a WordPress Plugin:
There are 2 ways to install a plugin:
#1 Search, install and activate a plugin from WordPress Dashboard.
Type the plugin name or keyword into the search box. After you have found the plugin, click on the "Install Now" button, then "Activate" to activate the plugin.
#2 Upload Plugin file Manually
If you have downloaded a plugin, you can upload it into your WordPress Dashboard by clicking on the "Upload Plugin" button.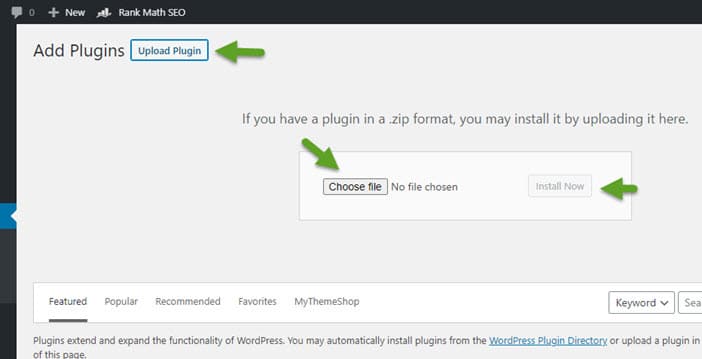 Note for upload plugin manually
Only download a plugin from a reliable source

. The safest way is to always search for a plugin from the WordPress repository.
Similar to the WordPress Theme, WordPress Plugin files are in zip format. Do not extract it. Upload the zip file into WordPress Dashboard.
Guide to Starting a Blog
Step 7 Create Content
The prettiest, well-designed blog without quality content will ultimately fail. Content is what attracts visitors to your blog.
Of course, you could write anything you want. But to grow your blog effectively, you need a plan. You want to write blog posts that are useful to your readers. Blog posts that offer value. The blog posts that people want to interact with and come back to your blog for more.
In this section, we will look into the strategy that you can use to find blogging ideas.
Let's check on our progress so far:
Choose a niche for your blog
Decide on your domain
Sign Up for a Web Hosting Service
Install WordPress on your hosting account
Choose and activated a WordPress Theme
Install essential plugins
Now, you are ready to write your first blog post!
First, I will go through the simple instructions on how to create a blog post in WordPress. And then we will look at some ideas that how to create effective blog posts.
How to create your first blog post in WordPress
From the left sidebar, click on Posts->Add New, you will enter Editor mode.
This is where you can create your content. Once you finish editing, click on "Publish" button.
Your first blog post is published.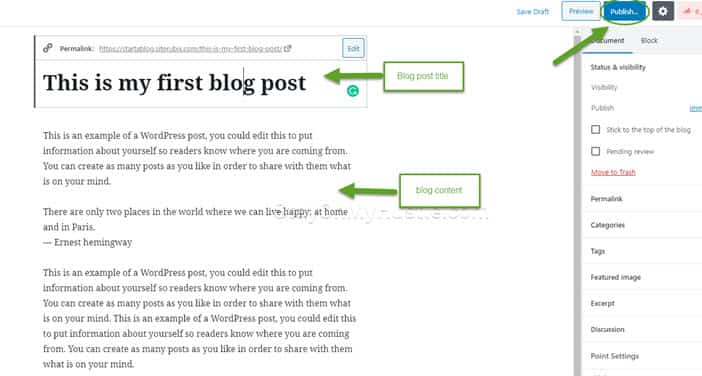 Generate your content ideas
What is the first step to writing an effective blog post? The answer is Keyword Research.
You can't ignore keyword research if you want to produce content that attracts traffic and grow your blog.
A keyword is the terms or queries that your visitors search on Search Engines. It reflects what your target audience is looking for. You can attract them to your blog by writing blog posts that answer their questions, or solve their problems.
For beginners, one of the most effective (and free) method is the Google Alphabet Soup Technique.
Let's use an example to show you how to apply the Google Alphabet Soup Technique.
For example, I am interested in writing something about "Drone". I want to know what are the related keywords or queries that people search in Search Engine.
I type my keyword "Drone" into Google search box. Instantly Google will show me a list of related search terms. These are the search terms used by other Google users. These are what people are searching for related to "Drone"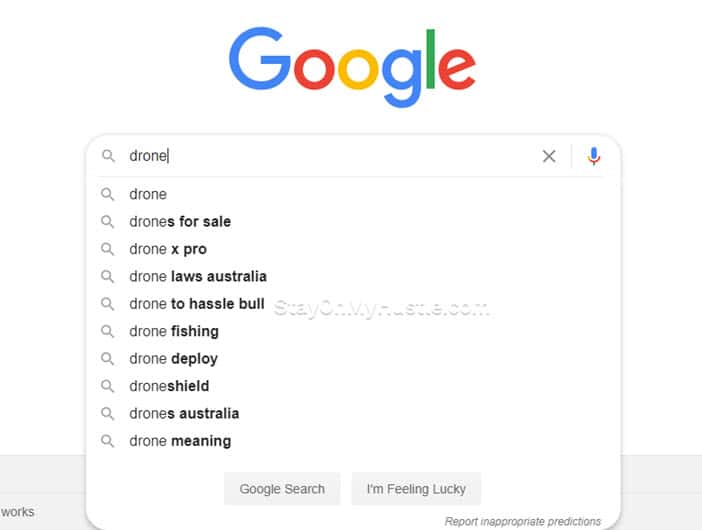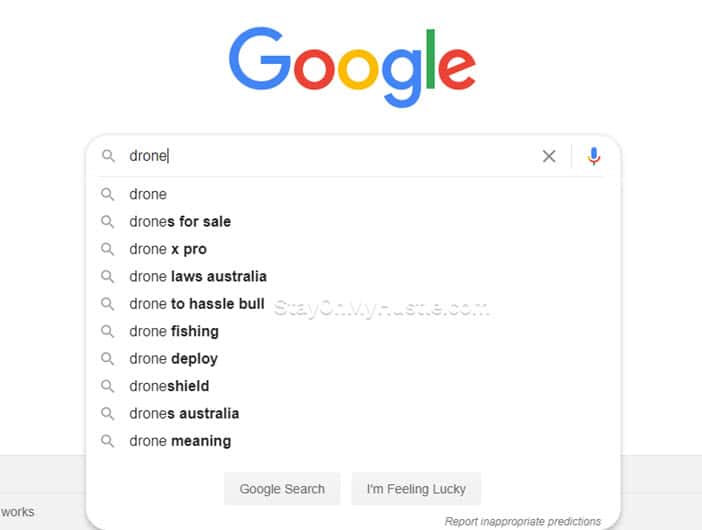 As you can see, we are presented with some keyword ideas such as "drone fishing", or "drone law", etc.
I like to add in "how to " or "Can" in fron of my keword to find out what are people's problems.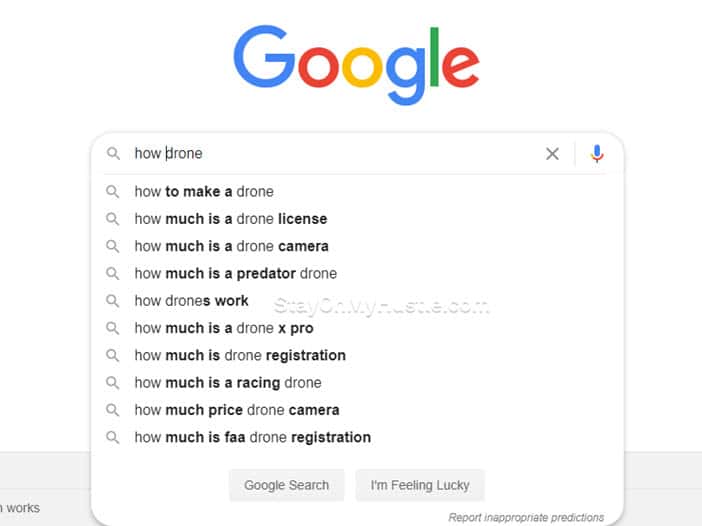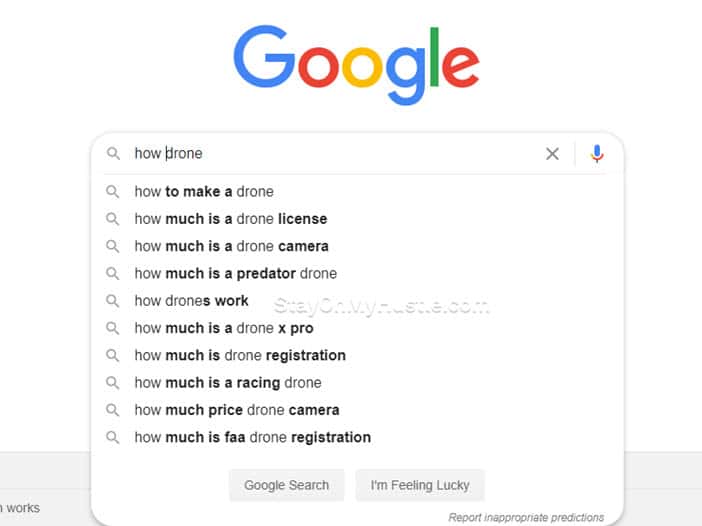 Look, people are searching for "how to make a drone", or "how drones work". You can write a blog post to help them.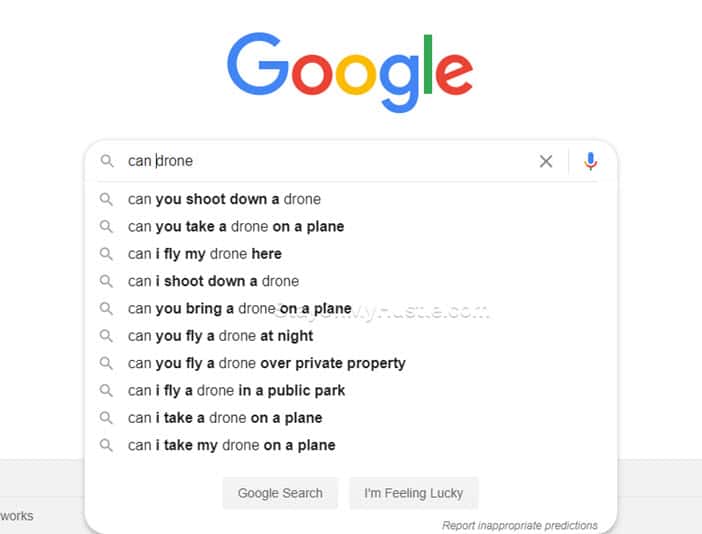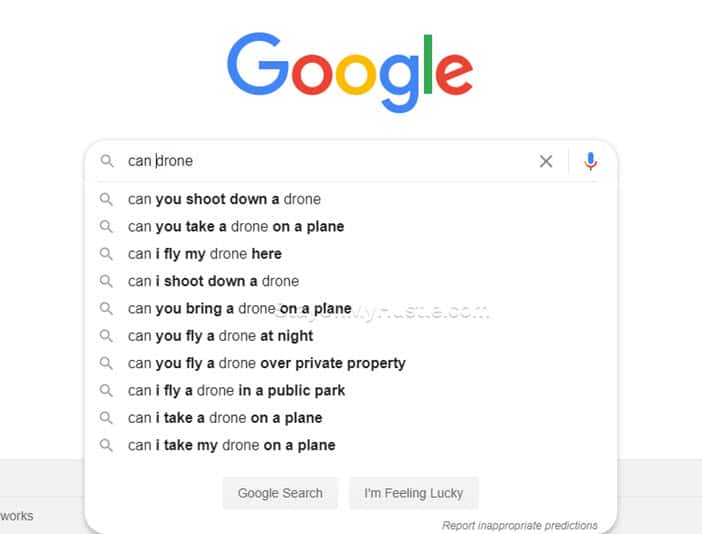 Similarly, you can add the word "can" in front of "drone". Here we have more keyword ideas. You will not run out of blogging ideas about "Drone".
Bonus keyword ideas
There are two resources on Google search result page you can use to find keyword ideas:
The "People also ask" section offers valuable information. It shows searchers' intents in relation to your keyword. Make sure you include these questions in your article.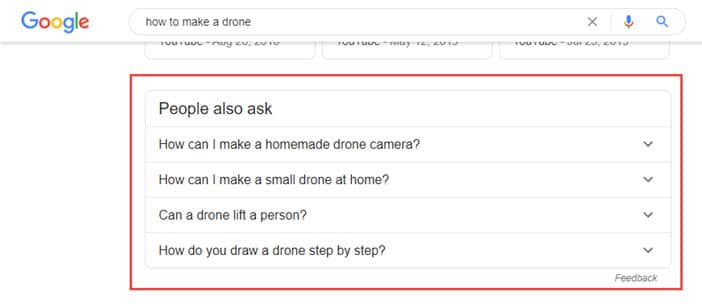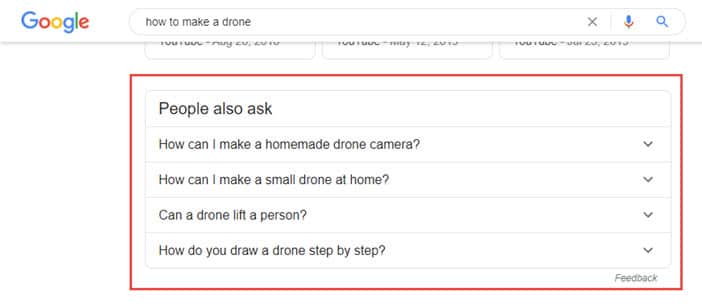 Another useful resource on Google search result page is the "Searches related to ….". This section is located at the end of search result page.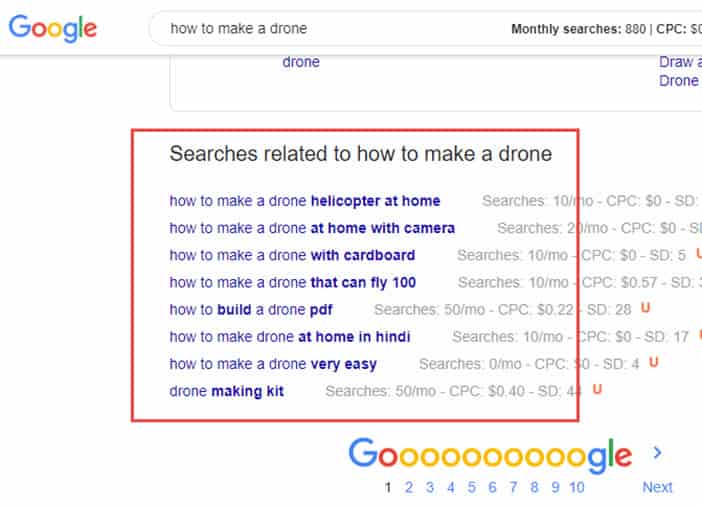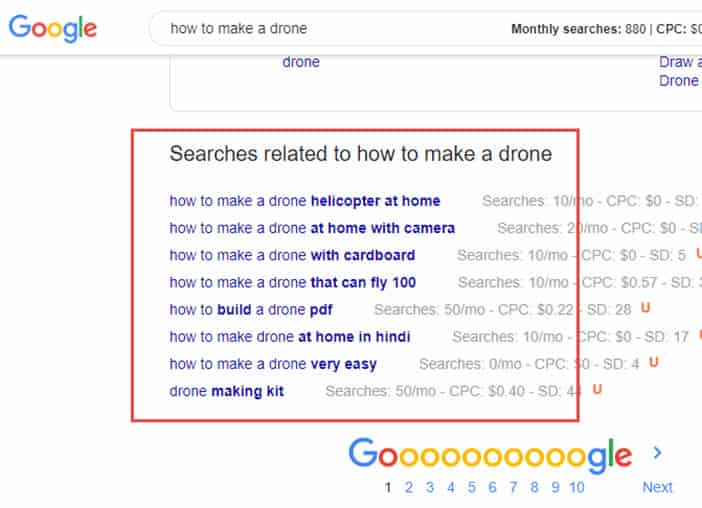 Don't miss out these two bonus resources for potential keywords. Everything you need about keyword ideas is available on Google, for FREE!
By now, you should have a list or lists or keyword ideas. You can start writing your blog posts. Be original, be engaging. Just write like you are talking or explaining something to your friend.
Next, we will be looking at a few strategies you can use to promote your blog.
Guide to Starting a Blog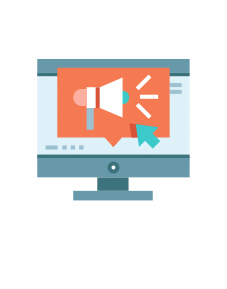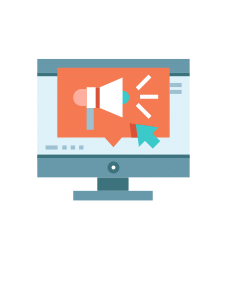 Step 8 Promoting your blog
You have created a beautiful and well designed blog.
You have written awesome content.
If no one is visiting your blog, all your effort is wasted. It is time to promote your blog. Bring in the traffic.
In this section, we will look into few FREE strategies you can use to start promoting your blog.
#1 Tell Your Friends!
Unless you are keeping a secret diary, otherwise, don't be afraid to let your friends, family, and colleagues know about your blog. Include the URL of your blog in your email signature and social media profiles. Get the words out, let them know about your new endeavor.
#2 Publish on Quora
Quora could be a good traffic source for your blog. You offer value by answering questions related to your niche. In the replies, offer a link back to your blog post.
But, do not spam your blog link, you are likely to get banned. Always try to offer your best answers to other members' questions. Not only you can source traffic from Quora, at the same time, but you are also building authority in that niche.
#3 Submit Sitemap to Google and Bing
XML sitemaps allow search engines to crawl and index your website efficiently. It tells Google (or Bing) about the pages, posts, and other files on your site, and the relationships between them.
Sitemaps enhance the ranking by making it easier for search engines to find your site's pages. Search engines do not just rank websites, they rank pages.
Check out this video from Google about sitemaps.
SEO Plugins such as RankMath generate XML sitemaps for your blog automatically. Submit your sitemaps to Google Search Console and Bing Webmaster Tools.
#4 SEO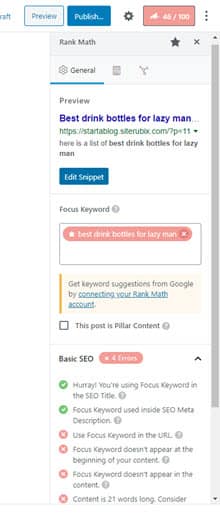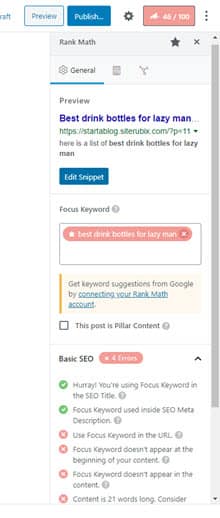 SEO (Search Engine Optimization) is the process that optimizes your content for engines. In addition to creating awesome content, a search engine optimized content helps search engines to understand your content, and rank them in the search engine result page (SERP).
Don't worry if you are not an expert at the beginning. Plugins such as RankMath will help you to achieve the best on-page SEO possible. Refer to Step 6 Must-Have plugins section.
The built-in on-page SEO audit keeps track of all SEO elements such as SEO title, meta description, keyword density, and URL length, etc of your blog post.
It gives you an overall score of 1-100 for your on-page SEO effort. It is extremely useful for new and experienced bloggers alike.
#5 Comment and Engage other blogs of the same niche
Building a relationship with other bloggers by commenting on their blog posts. Be genuine and helpful. Bloggers are willing to exchange links or allow you to leave a link on the comment if you are being friendly and your comments are constructive.
#6 Use Social Medias to gain blog traffic
Social media plays a big part in daily life. People read, engage, and share information on the platforms. If you are already on Facebook, Twitter, Pinterest, or Instagram make sure you share your blog post on these platforms. One of your friends or followers might just it if he/she find your work interesting.
Guide to Starting a Blog
Step 9 Make Money Blogging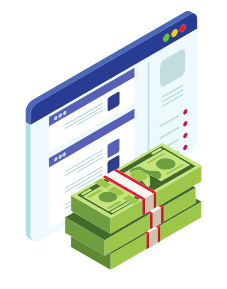 So, you have filled your blog with awesome content. Traffic has been picking up.
It is time to think about monetizing your blog.
Bear in mind that it takes time to make money online. By no means, this is a get-rich-quick scheme. Think long term!
In this section, I will present you a few strategies you can use to monetize your blog.
To make money blogging, there are two main requirements: Traffic and Trust.
You need to have constant traffic flow to your blog. Secondly, you need to gain trust from your visitors. In other words, you need to establish authority in your niche. When your blog readers trust you, they trust your recommendations and your products.
Here are a few ideas for you to start making money from your blog:
#1 Affiliate Marketing
Affiliate Marketing is a proven legit online business model. It is one of the common income sources for professional bloggers.
As an affiliate marketer, you do not own the actual product or service. Instead, you promote the product/service to your blog readers.
You earn a commission when a successful sale is completed through your affiliate link.
Here are a few affiliate networks you can try:
ShareASale
ClickBank
Amazon Associates
FlexOffers
CJ Affiliate
Affiliate Marketing Training

Affiliate Marketing is more than just posting affiliate links on your blog posts. It involves planning, lead generation, and content strategy, etc.
If you are looking for credible affiliate marketing training, check out my recommended training here.
#2 Diplay Ads
As your blog gains traction and attracting a constant flow of traffic, you can make money blogging by display advertisements on your blog.
Ad networks such as Google AdSense offers opportunities for publishers to make money off their content. Once you are approved by Google, all you need to do is placing a piece of code on your blog. Google finds advertisers and displays relevant ads on your blog.
You earn a small commission when your readers see the ads, and a little bit more when they click on the ads.
Here are a few popular Ad networks you can try:
Google Adsense
MediaVine
Adthrive
#3 Email Marketing
Email marketing is another popular business model used by professional bloggers. It is a highly effective digital marketing strategy.
To get started, you need to build an email list. You can do that on your blog by offering valuable resources such as eBooks, email courses, or downloadable guides for free. In exchange, you collect email addresses from them.
With the collected email list, you can start a series of marketing campaigns. This strategy is more suitable for intermediate to advanced bloggers. However, start building your list as soon as blog traffic picks up.
#4 Sponsored blog posts
There are companies willing to pay you to post their content on your blog. A sponsored post is the article written by your partnered merchant and posted on your blog. The article usually talks about the partner's products and services.
In exchange, you are compensated with a commission.
At the early stage, you may try to contact merchants about sponsored posts. However, I would prefer focusing my effort on producing content. When your blog gains traction, companies will reach out to you.
#5 Create you own digital products
If you are highly knowledgeable in your field and understand your audience's needs, creating your own can be a lucrative way to make money.
EBooks and online courses are the most common digital products sold by bloggers. And the best thing about selling your own digital products is you have full control of the product release, profit.
However, make sure you are creating something that is extremely valuable to your audience. A product that worth paying for.
A good digital product will not only make you money, it earns you the authority in your niche as well.
Guide to Starting a Blog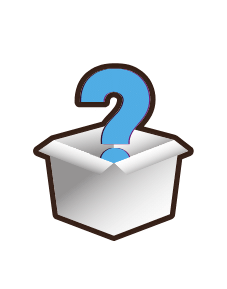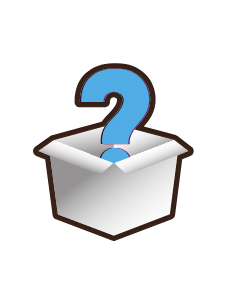 Frequently Asked Questions
Before I finish up this guide, let's look at some frequently asked questions.
I try to cover as much as I can, but if you have more questions, please feel free to drop me a line in the comment section.
Here are some most frequently asked questions about blogging.

How do I start a blog for free?

To start a blog for free:
1. Sign up for an account with a free blogging platform.
2. Choose a niche
3. Choose a theme or layout
4. Start writing blog posts
5. Publish your blog post
6. Share your blog post.
How do bloggers get paid?

The most common way to make money blogging is through ads placement and affiliate marketing.
Is it hard to start a blog?

It could not be easier to start a blog in 2022. Most web hosting companies offer 1-click installation of WordPress
Is starting a blog worth it?

Yes, it is worth it. you can start blogging as a side hustle. It has the potential to develop into a full-fledge online business.
How do I get my blog noticed?

You can promote your blog by doing the following:
1. Tell your friends
2. Publish on Quora
3. Submit XML Sitemaps to search engines
4. Working on SEO
5. Comment and engage in other blogs
6. use Social Media to gain blog traffic


Who is the highest paid blogger?

The Top 5 highest earning bloggers in 2019:
1. Huffington Post – $41.6 million per month
2. Endgadget – $3.95 million per month
3. Moz – $3.74 million per month
4. Prez Hilton – $3.44 million per month
5. Mashable – $3.33 million per month
How do beginner blogs make money?

1. Ads placement
2. Affiliate Marketing
3. Create Online courses
4. Create eBooks
5. Coaching and Consulting
6. Freelance Writing
How long does it take to earn from a blog?

Minimally 6 months for a blog to gain traction. With hard work and consistency, usually, it takes 1 to 2 years to start making money.
How much does it cost to start a blog?

For the first year, the expenses are around $60. It costs around $10 for a domain and $50 for web hosting service for the first year.