Turn a Hustle Idea Into a Thriving Business
Welcome to my blog. I earn my income online. This site is created for you who want to do the same.
What You Will Find In This Blog
Latest Blog Posts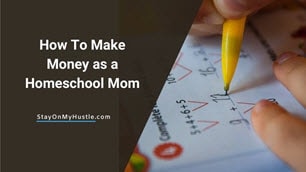 Homeschool is a new norm. But there are also downside financially. In this blog post, I want to show you How to Make money as a Homeschool Mom (or dad).