Are you looking for a way to make money online?
Did you know you can start an online business without inventory?
Today, I want to reveal to you the EXACT process I use to create my online income.
The process that is used by many successful bloggers to generate consistent online income.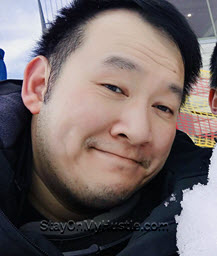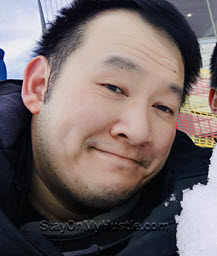 Hi, my name is Gavin.
I started blogging in 2006. This is something that I enjoy doing.
I am just a normal guy who wants to create an income online. I am not a professional writer or web developer.
I remember reading and following the "Gurus" on social media platforms, and Youtube channels, hoping to learn about their secrets of making online. And on a few occasions, I even pulled out my credit card to purchase their products.
I followed through their training, did everything they taught, there was just no result.
If they were selling me secrets to build a successful online business, I am sure they are still hiding more secrets from me!
It was frustrating.
But, I am not giving up.
I know I am ready to put in the hard work. But I need proper training. I need to follow a proven model or formula to build an online business.
And I found it. I enter the wonderful world of Affiliate Marketing.
Affiliate Marketing allows you to make money online with minimal cost and with absolutely no inventory.
A successful Affiliate Marketing business will make you money even when you are sleeping.
Below are some screenshots of some of my affiliate earnings from different passive income streams online: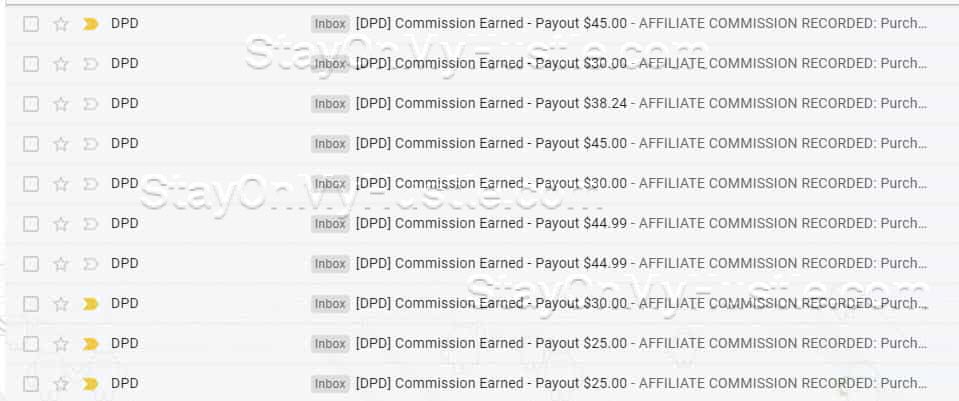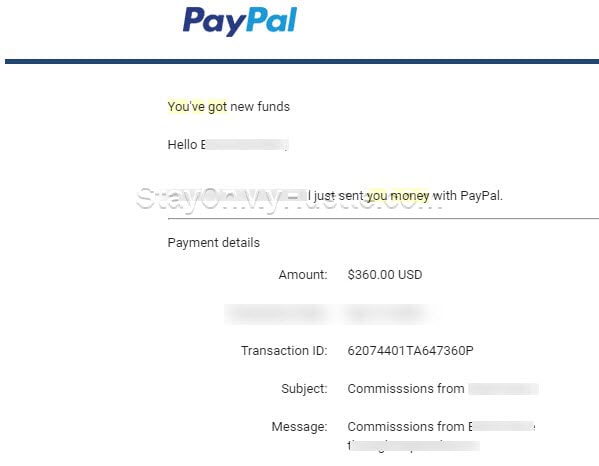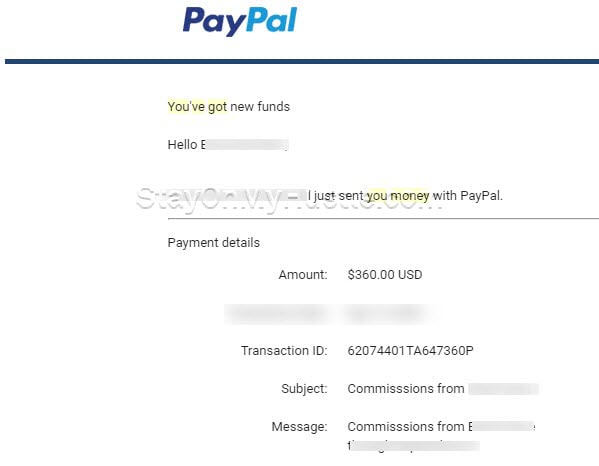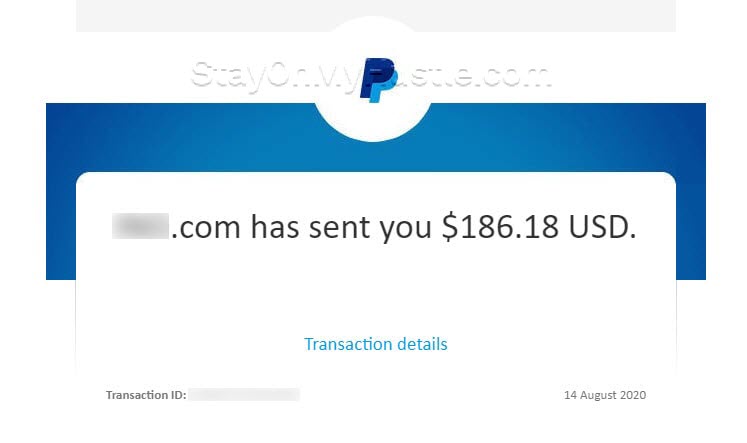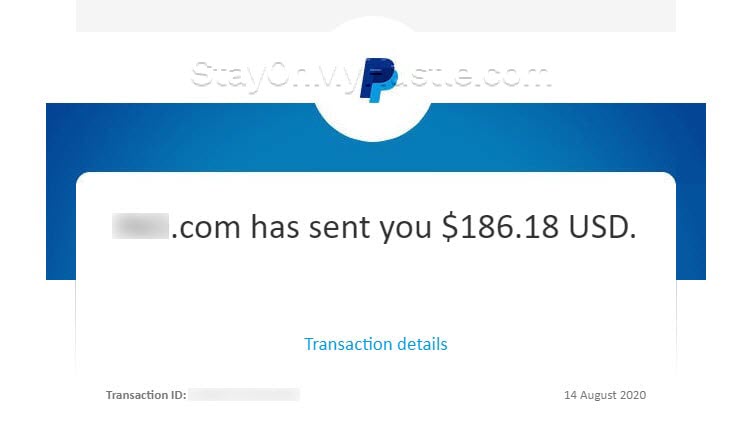 I am posting these screenshots not to show off my earning, but to prove that YOU Can Really Earn an Income Online!
Before I reveal the process, I want to be honest with you: This is NOT a get-rich-quick scheme.
You need to put in the work and time to make it happen. But with the proven blueprint and the method below, you are well on the right track to make your online income.
Are you ready?
You might be asking yourself:
"Is it too late to start an online business now?"
NO
There is no better time to start an online business. With all of the craziness in our world today from lockdowns, COVID, and everything else…
People are ordering, learning, and looking for solutions more online today than ever before.
Because technology continues to get easier and easier to use…
And more people are consuming more content today than ever before…
More people are shopping online today than ever before.
It is the best time to start.
Here are the 4 steps you need to build and grow your online business.
The 4-Step Process To a Successful Online Business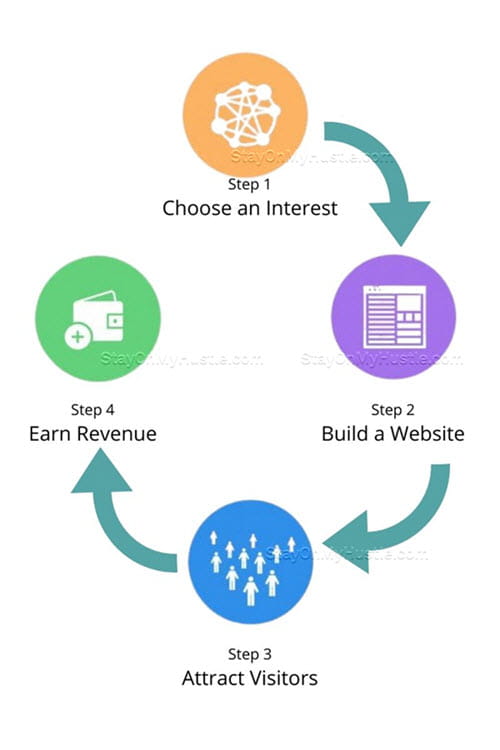 Step 1 Choose an Interest
This can be anything at all, any interest, passion, or even something you have NO personal experience with. You DON'T have to be an expert on that interest!
Step 2 Build a Website
Building a website is one of the most effective ways to start an online business. Your website is your foundation.
The thought of building a website might sound scary. But It is NOT at all.
You can build a website in a few minutes, with a few clicks.
Step 3 Attract Visitors
You want your website ranked high on Google. That means your website appears in the top spot of search results. When your website is ranked high, people are going to click your result, which brings web traffic to you.
You need traffic and visitors to your website. They are your potential customers.
Step 4 Earn Revenue
Exciting time!
Once you have visitors on your site and traffic, it is time to earn revenue.
You can do that through Affiliate Marketing. With the right structure and strategy, people are going to visit your website when you are sleeping, and you can make money overnight!
It Is Your Turn
Building an online business is not as hard or as scary as you thought. The 4-step process is really what you need to follow.
I want to help you.
Join me in my #1 recommended SEO Affiliate Marketing training platform. This the training I have personally gone through and still applying the strategies in my businesses.
Here are the benefits you will receive:
The proven, step-by-step blueprint for building a profitable niche website
The in-depth, but easy-to-follow Onsite AND Offsite SEO to optimize your website for search engines
The Bulletproof Backlink Strategy
Understanding the Keyword Research process and learn the effective Recursive Keyword Research method
Learn to produce high-quality and engaging content by yourself, or how methods to find quality writers.
Learn how to monetize and flip your website for a profit
Be part of the EXCLUSIVE private Facebook group where you can find a supportive and helpful community of online entrepreneurs.
Lifetime updates of the training
Does the training work? Here are the proofs.
Don't just take my words. Let's look at what other members are saying about the training: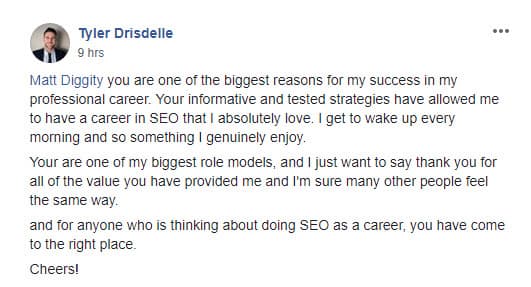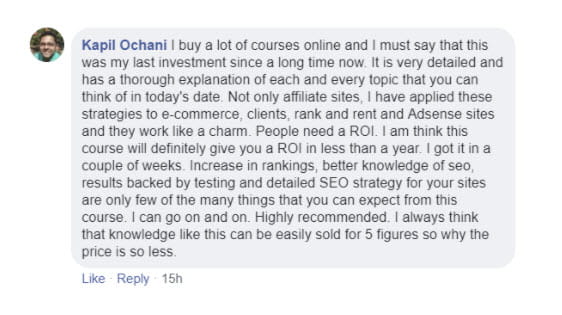 You can find more success stories and satisfied members here.
Of course, these did not happen overnight. But we are all from the same community and go through the same training.
The training works. As simple as that.
You can have the same success, or even bigger success starting today.
I want to help you to get started fast by giving you an exclusive $200 off the course fee.
For one investment, you get the following:
The core Affiliate Marketing Training (24+ hours of high quality training)
The Beginner's Lab
Authority Masterclass
Website Flipping Masterclass
Outreach Masterclass
Affiliate Email Marketing Masterclass
Conversion Rate Optimization Masterclass
Featured Snippet Masterclass
Exclusive Facebook group access
There is no better time to start your online business.
This is an excellent platform that offers you the actionable step-by-step blueprint to build a successful online business.
You have nothing to lose, but a lot to gain.
This is the platform and training that I use to earn my income online. I take this business seriously, and I want you to achieve the same.