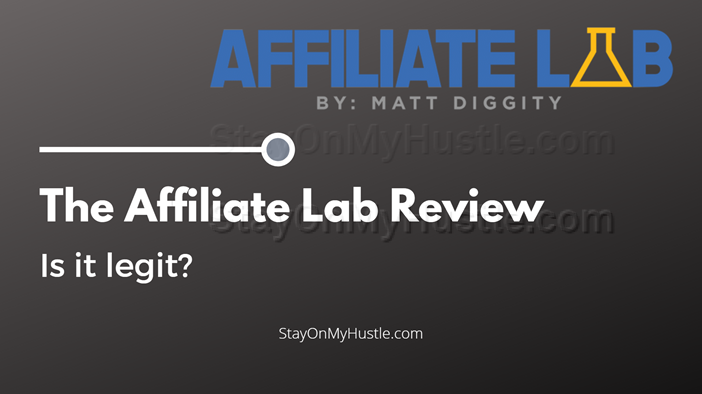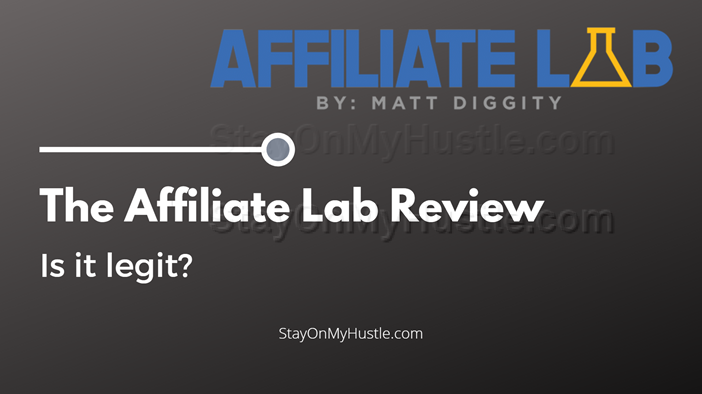 This post may contain affiliate links. Read the disclosure for more info!
You are interested in learning or starting a digital marketing business. You have been looking around for a training course and come across The Affiliate Lab. Is the Affiliate Lab worth your time and money?
The Affiliate Lab teaches you the entire process of building, ranking, monetizing, and flipping affiliate SEO websites. The video courses are well presented and regularly updated. It suits both new and experienced marketers who want to learn and improve their marketing skills and businesses.
I have recently gone through every module of the Affiliate Lab training. From basic to advanced courses in order to have a deeper look at the training.
In this article, I want to give you an in-depth and honest Matt Diggity's Affiliate Lab review.
Summary


Product Name: The Affiliate Lab
Best suitable: Digital Marketers of all level
Summary:

The Affiliate Lab is a complete training package. It suits both beginners and experienced marketers. The training is regularly updated. Currently, there are over 7 courses with 160 video lessons and over 24 hours of training. Besides, it comes with 7 bonus mini-courses and downloadable checklists.

Recommended?: Yes
The Affiliate Lab training: What is in it for you?
Let me start by showing you what I have found to be valuable and the highlights of the training.
Learn to build an online business professionally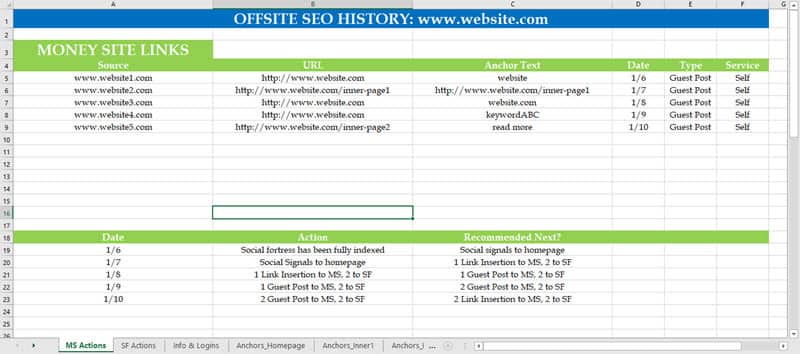 The biggest takeaway from the training for me is building a habit of documentation and treating your online business professionally.
The training is conducted by building a website from scratch. The instructors explain and demonstrate key concepts by working on the website.
During the process of building the website, the Affiliate Lab team does it by doing detailed research and keeping proper documentation of everything related to your website. This makes your work consistent and looks credible.
I like the organized and efficient routine to keep everything in check.
Learn to build authority and credibility online
The Affiliate Lab is not a 'How to create a blog' training. It teaches you how to create an online business professionally and ready to flip it for profit.
Creating a money-making website is more than just writing random blog posts. It involves research, building relationships, create authority and credibility, and maintenance, etc.
The training offers a blueprint for internet marketers to achieve that. You will learn where and how to create your social fortress. There are many benefits of creating a social fortress for your business, it includes gaining trust for your brand, improving ranking, and creating effective syndication for your content, etc.
Learn the tested Onsite and Off-site SEO strategies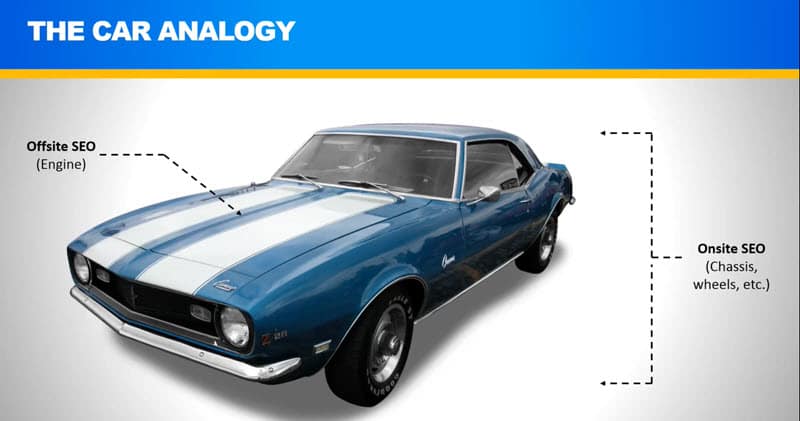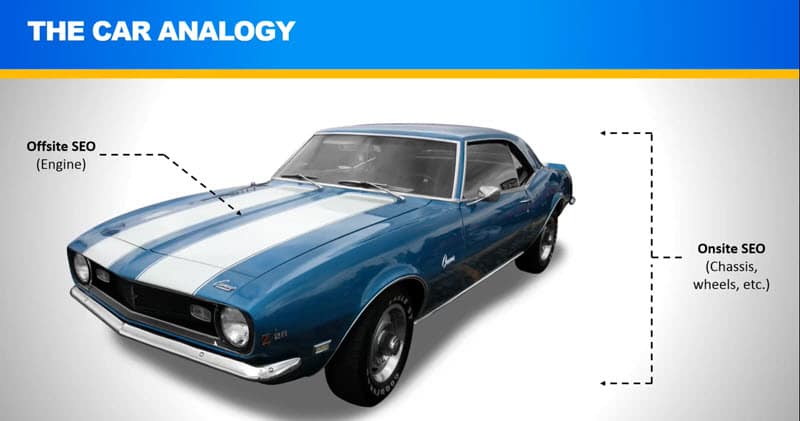 The in-depth Onsite and off-site SEO lessons are the highlights of the training.
Matt and Jay go through every SEO topic and offer actionable steps for you to follow. Besides, there are ready-to-use checklists and templates for you to download.
These steps are repeatable and applicable to all niches. You can apply the same rules to your new or existing websites immediately.
Learn the bulletproof backlink strategy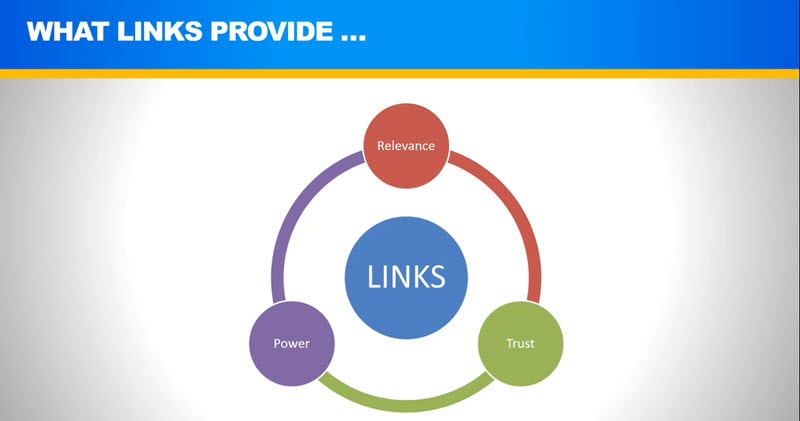 A backlink is not everything you need, some bloggers even against the idea. However, there are benefits of backlink if done correctly.
In the Affiliate Lab training, there is a dedicated course that teaches you the bulletproof backlink strategy.
Matt goes into details on backlink strategy for different phases, strategy to select links and anchor text, and how to do outreach, etc.
Here is the summary of the main knowledge you will gain from the Affiliate Lab training:
Learn how to choose a profitable niche for your website
Learn to do effective Keyword Research
Learn to increase your chance to be on the Google search snippet
Learn to structure your website, the SILO structure.
Learn to build your site from the scratch
Learn to maintain your site for long term
Learn everything about Onsite SEO
Learn everything about Off-site SEO
The above are a few key features and lessons that I found to be extremely useful to my needs and experience. The training package offers more than these few lessons.
Want to learn more about the course? Please keep reading.
The Pros and Cons of the Affiliate Lab
Before we go into details of the Affiliate Lab, here are a couple of Pros and Cons of the course.
The Pros…
The training takes care of both beginners and advanced marketers
The course teaches effective Backlink strategy
The Facebook community is active and helpful
The course teaches actionable White-Hat SEO strategies
The training focuses on the long term perspective of your website
The course covers a wide range but relevant topics
Each video comes with a summary like "What you will learn", "Why this video is important", and "Pitfalls to avoid". These make learning effective and focus.
There is no Upsell.
There is an ongoing update of the course. New modules are added and outdated modules are removed.
And the Cons…
No refund is available for the purchase of the course
Cost fee might be expensive to some (I have an exclusive $200 discount for StayOnMyHustle readers here)
What is The Affiliate Lab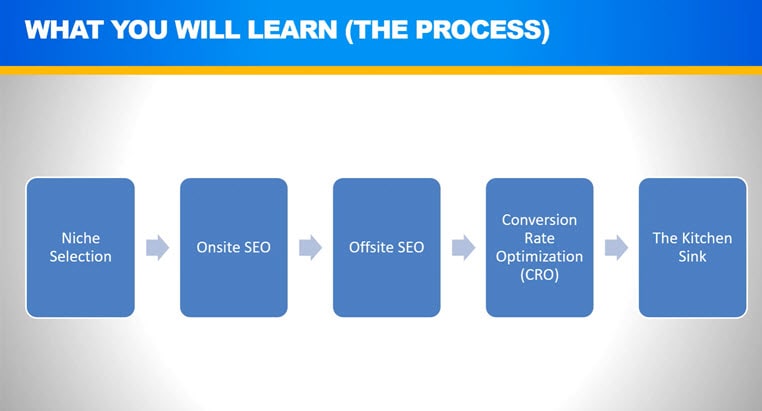 The Affiliate Lab is the brainchild of Matt Diggity. It is an Affiliate Marketing training course designed for affiliate marketers, SEO specialists, and Entrepreneurs.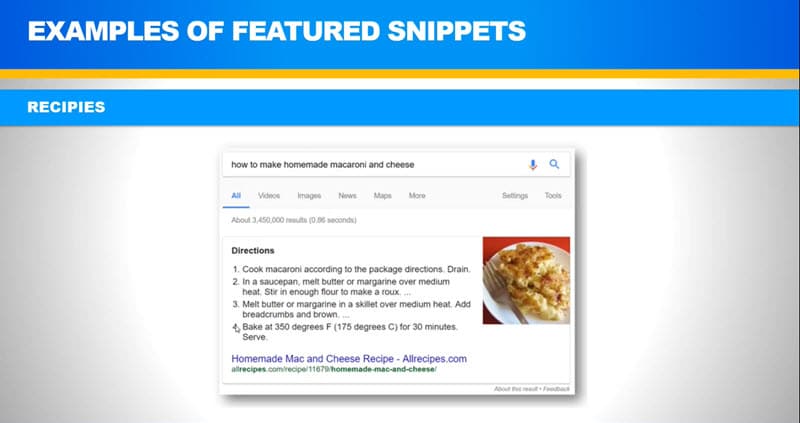 The training teaches you 3 important things: Ranking, Earning, and Flipping an affiliate site. The course covers topics from website creation, Search Engine Optimization, outreach, to website flipping for a profit.
You will learn to build a long-term profitable website that you can flip for a good profit.
The Affiliate Lab is a video training course. There are 7 courses within the main training package with over 180 videos, which is over 24 hours of training.
The team continues to update the course. Some outdated materials were removed while they added new modules to keep members updated.
With the training package, you will receive ready-made templates, onsite, and offsite SEO checklist. You will also have access to the Affiliate Lab Private Facebook Group.
The private Facebook group is one of the highlights of the course. Matt and the team are actively helping members of the group. Besides, you can learn from experienced course members as well.
Who is behind The Affiliate Lab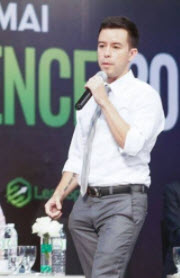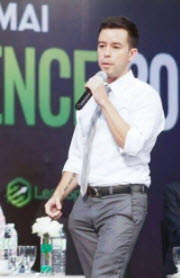 The Affiliate Lab is the brainchild of Matt Diggity. He was an electrical engineer before changing his career to SEO and affiliate marketing.
Matt Diggity is a very well-known SEO behind the Diggity Marketing blog and the host of the Chiang Mai SEO Conference. He learned his craft by creating hundreds of test sites to test SEO strategies. He even invented new techniques during the testing.
He made his fortune after learning website flipping. He managed to make hundreds of thousands by selling websites.
Matt Diggity runs a Youtube channel where he provides product reviews, interviews, and SEO lessons.
What is inside the Affiliate Lab
Let's look into the Affiliate Lab course details. There were over 180 video lessons. The course covers a wide range of topics, from website creation, content creation, link building, etc.
Here are the modules you can find in the course:
| Module | Description |
| --- | --- |
| Niche Selection | Using the Niche Grading Tool to select the right niche for your affiliate marketing business |
| Onsite SEO Basics | How to choose a domain name, hosting, and create an online persona |
| Keyword Research | The Recursive Keyword Research Process, Website documentation, and finding informational content ideas. |
| Site Architecture | How to build your website with the right architecture for maximum optimization. This module includes lessons on Silo Mastery and Topical Relevance. |
| Content Building | How to create excellent content that will rank and convert, where to find credible content writers and templates of content requests. |
| Single-page Site Building | How to create a simple page using WordPress and how to create well-designed pages that are optimized for conversion. |
| Site-Wide Site Building | Learn to design your website to make it stand out in your niche. Learn to structure your website properly based on keyword research, create an XML sitemap, and set up plugins for SEO. |
| Onsite Optimization | This module teaches a few key optimization techniques like 'The Three Kings' concept, Subheading optimization, Keyword density, and Siloing. |
| Featured Snippets | The Google Featured Snippets course is now part of the core Affiliate Lab training. This module teaches you the techniques to gain the Featured Snippets position on the Google Search result page. |
| Affiliate Links | This is a short module to explain affiliate links and things you need to know when dealing with Amazon affiliate links. |
| Conversion Rate Optimization | This module teaches you how to keep your visitors from bouncing, how to keep them reading, how to optimize your CTA, and how to negotiate higher affiliate payouts. An important module to learn monetization. |
| Website Maintenance | This module is about what to do with your site after it is built. A short but important module. |
| Offsite SEO (5 modules) | Creating a Google Persona, Social Fortress, Local Citations, Social Signals, and Anchor Text Analysis |
| The Bulletproof Backlink Strategy | This module gives you a framework to understand backlinks and a proven strategy to successfully building backlinks. |
| PBN Linking (an optional module) | This is an optional module. It gives you an overview of PBN and the Pros and Cons of using them. |
| Tier 2 Link Building | This module teaches the basics of how tier 2 link building works and things to avoid when getting started. |
| Technical Audits | This module teaches you how to run a full website audit to improve your overall SEO. You will learn how to set up Google Search Console, what is Negative SEO, and how to conduct Onpage/Offpage Audits for your site. |
| The Kitchen Sink | What to do when your website is stuck? This module is the answer. The module offers tricks and tips to get your website moving up the rank again. |
The Affiliate Lab – Core training modules
The Authority Sites Modules
The Affiliate Lab now includes a series of 6 Authority Site modules in the core training package.
There's a whole new set of considerations to watch out for when creating an authority site. This series of modules give you the steps and guidance you need to create a successful authority site.
| Authority Sites Module | Description |
| --- | --- |
| Building Authority Sites | In this module, you will learn about naming an authority site, basic and advanced authority site structures, and content for authority sites |
| Backlinks for Authority Sites | This module gives you a step-by-step breakdown of how the Backlink Blueprint Timeline works, teaches you how to link to your social fortress, when and why to start outreach, and what to do if you are sandboxed. |
| What to do when you hit the Authority Mode | A short module that discusses the expectations on how long it might take to hit authority mode and how to allocate your resources when you get there. |
| Authority Site Pitfalls | You will learn the common issues that prevent authority sites from succeeding. |
| Building the Real E-A-T | This module prepares you to meet Google's Quality Rater Guidelines for Expertise, Authoritativeness, and Trustworthiness. |
The Affiliate Lab – The Authority Sites Modules
As mentioned before, the Affiliate Lab team updates the course regularly. New modules are added while outdated ones might be removed. The list of modules above is the most current at the time of writing.
The Affiliate Lab Bonus courses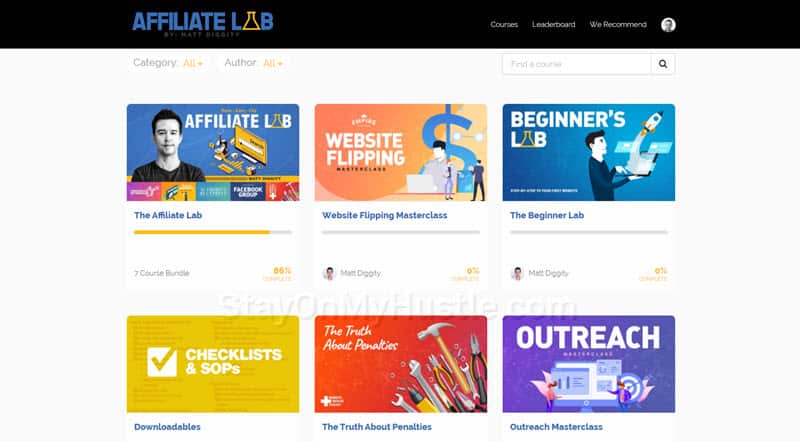 The Affiliate Lab also comes with a number of bonuses. Here is the list of bonuses you will receive with the purchase of The Affiliate Lab training.
Website Flipping Masterclass: This is a course that teaches you everything you need for buying and selling online businesses. There are 10 lessons, 14 videos including lessons and case studies.
The Beginner's Lab: The broad range of topics covered in the Affiliate Lab might overwhelm beginners. The Beginner's Lab is designed to get you up to speed. You will learn the basics of WordPress, web hostings, schema markups, and website traffic, etc.
Checklists & SOPs: This is a section for you to download Onsite and Offsite SEO checklists.
The Truth about Penalties: You will learn about Search Engine algorithm updates and the truth of search engine penalties.
Outreach Masterclass: This course gives you the foundation of outreach and the strategies that will empower you to properly implement outreach as a powerful marketing channel.
Affiliate Email Marketing Masterclass: An intensive email marketing masterclass. You will learn lead magnet creation, collecting email leads, how to write an automated email follow-up series, and advanced email marketing strategies.
The Affiliate Portfolio Playbook
The Lab Private Facebook Group: This is a private Facebook for you to interact with Lab coaches and other members.
How much does the Affiliate Lab cost?
The Affiliate lab costs a one-time fee of $997. You can also opt to split the payment into $597 over the first two months.
The cost covers full access to the training, all the bonuses, and access to the private Facebook group. There is no upsell. You receive the complete training package.
According to Matt Diggity, the price of the course will be increased to $1497 with the next 50 members that join.
If you are interested in joining the Affiliate Lab, make sure you don't miss out on the $200 discount exclusively for StayOnMyHustle.com readers.
The Affiliate Lab Review: Is the Affiliate Lab worth it?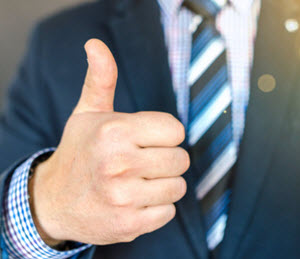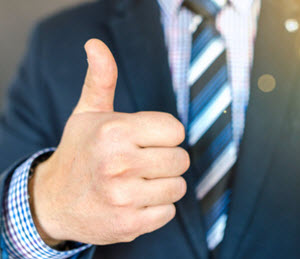 Yes. The Affiliate Lab is legit and worth it.
It is a complete training package and a step-by-step blueprint that guides you to build, rank, earn, and flip a website.
To be honest, I felt the course was expensive at the start. However, after going through the training material, I am impressed. The value I have received from the training and the Facebook group is well worth the price.
The Affiliate Lab is a well-structured training. It takes care of marketers of all levels. Besides, it comes with several useful bonuses. What you get from the training package is well worth the price.
For the quality of the training, supportive Facebook group, and lifetime update of the training, I am happy to recommend The Affiliate Lab.
Frequently Asked Questions about The Affiliate Lab
Is the Affiliate Lab suitable for a newbie?
Yes. Affiliate Lab includes a bonus mini-course The Beginner Lab. The course will walk you through the process from day 1.
If I change my mind, can I request a refund?
No, Affiliate Lab does not offer a refund. All purchases are final.
What support does the Affiliate Lab offer?
You will have access to The Lab Facebook group. There are hundreds of students and coaches available to support each other.
Are there any upsells to the program?
No. There is no upsell. You will receive the complete training program.
Can I pay the course fee in installments?
The training costs a one-time fee of $997. You can also choose to split the payments into 2 payments of $597 over the first two months.