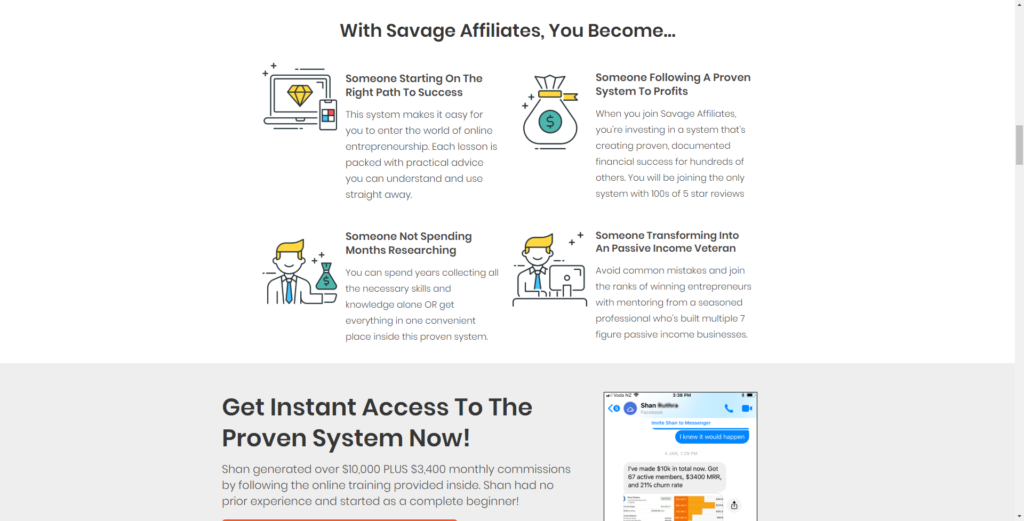 Disclaimer: This site is supported by readers. This post may contain affiliate links where I might get paid if you purchase via the link. However, this does not affect the quality and accuracy of my reviews and recommendations. You can find the full affiliate disclosure here.
One of my highly recommended Affiliate marketing training courses, Savage Affiliates by Franklin Hatchett has been updated. It is now named Savage Affiliate 2.0.
Is Savage Affiliates 2.0 worth your time and money? I think so, and I am going to show you why in this post.
Here is my Savage Affiliates 2.0 review.
Summary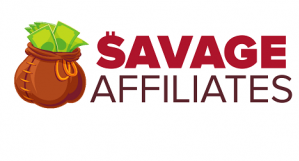 ---
---
What are the Main Differences with Savage Affiliates 2.0?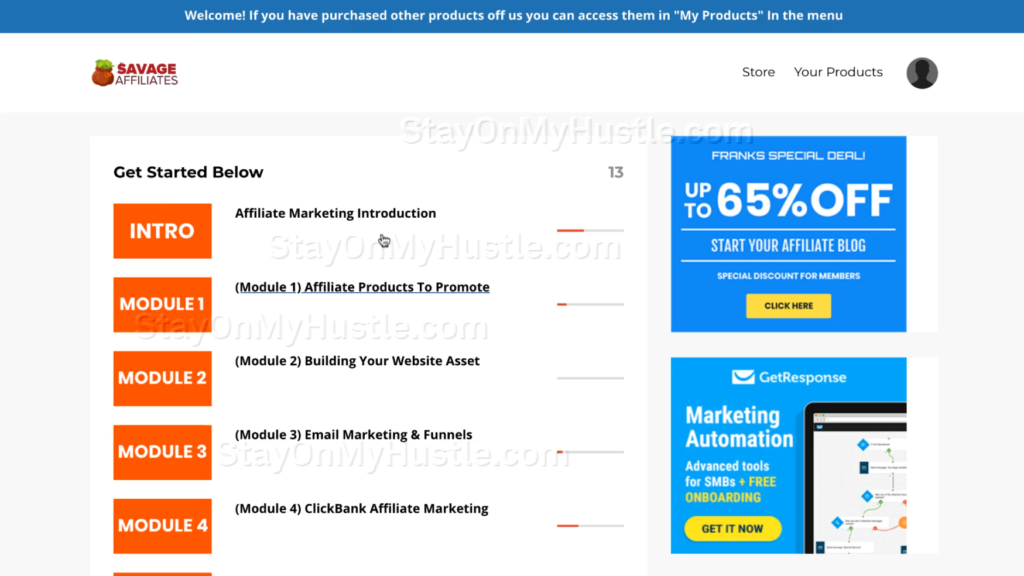 The majority of topics from the old Savage Affiliates training are retained. But most of the videos are reproduced with updated information.
Some old and outdated topics are now removed from the course and new contents are added.
Structured of the course has been reshuffled, so the module sequences are different in Savage Affiliates 2.0.
For user interface wise, Savage Affiliates 2.0 changes its color theme to Orange. Old Savage Affiliates was in Blue theme.
There are now 2 versions of Savage Affiliates 2.0, Standard version and Super version.
Super version consists of all Standard lessons and includes the following extras:
Full Step by Step ClickFunnels Affiliate Academy
Franklin's Affiliate Marketing Funnel
Multiple ClickFunnels Pre-made funnels
Launch Jacking Affiliate Method Blueprint
Web Hosting Affiliate Method Blueprint.
If you are existing (before version 2.0 was launched) Savage Affiliates owner, you will have access to the Super version of the training.
Who is Franklin Hatchett (again)?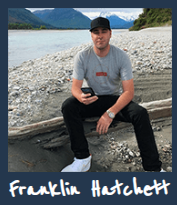 Franklin Hatchett is an internet entrepreneur from Auckland, New Zealand. He makes a living online by running multiple online businesses, such as Dropshipping store, Affiliate Marketing website, and YouTube Channel.
Franklin is best known for his Dropshipping course eCom Elites and premium Shopify theme eCom Turbo.
Now let's cut the fluff and have a look what Savage Affiliates 2.0 has to offer.
The Old version of Savage Affiliates has been discontinued. All existing Savage Affiliates students will have access to 2.0.
Let's focus on Savage Affiliates 2.0 instead.
What's inside Savage Affiliates 2.0?
There are 9 modules in Standard version of Savage Affiliates 2.0.
Module 1: Affiliate Products To Promote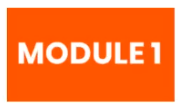 There are 9 videos in this module. This module is particularly helpful to new affiliate marketers. When I first started, I had questions such as "What should I promote?" or "What platform should I sign up to?". I was confused about a lot of things.
Module 1 answers these questions for you.
Franklin explains what niche should you promote, and which affiliate programs are best for beginners.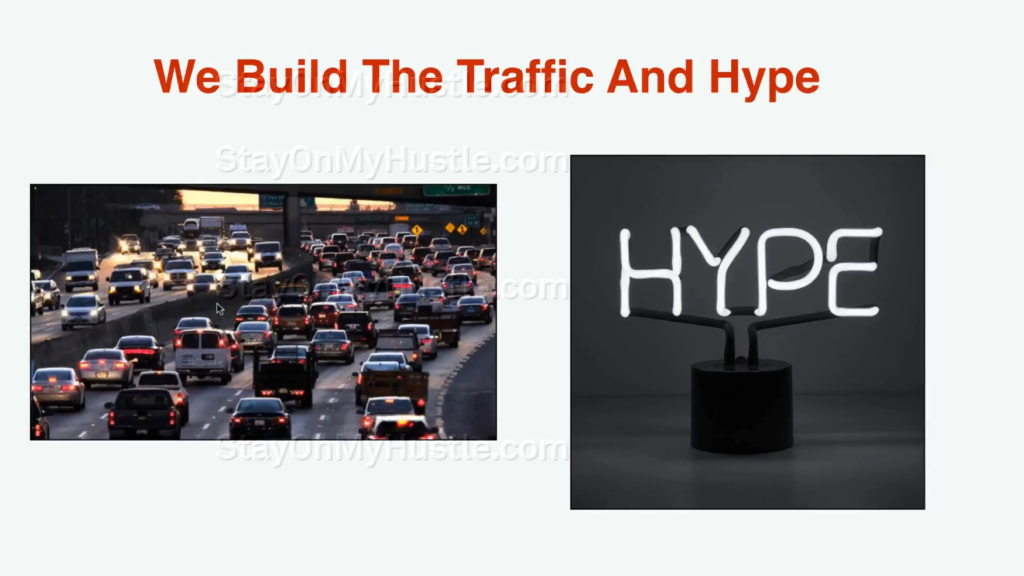 Subsequently, Franklin gives you a brief introduction to different Affiliate Programs, discusses the main features of them and if suits you.
Topics covered in this module are:
What Niche Should You Promote
ClickFunnels Affiliate Program
Looking At Niches To Use
Clickbank Affiliate Program
Find Affiliate Offers
Amazon Affiliate Program
BlueHost Affiliate Program
GetResponse Affiliate Program
MuchEye Affiliate Program Website List
Using the Health Market
Module 2: Building Your Website Asset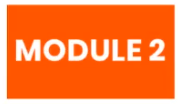 Module 2 is all about building your website. If you are new to creating a WordPress site, this module provides you a detailed guide from Domain registration, WordPress installation, customization, plugins to Emails collection.
There are 17 videos in this module. From what I've seen, this module is geared towards beginners. If you are experienced with WordPress set up, you can proceed to the next modules.
Module 3: Email Marketing & Funnels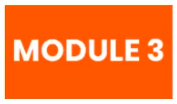 Franklin recommends GetResponse for your Email Marketing needs. Module 3 focuses on using GetResponse to start your Email marketing strategy.
Comparing to the old Savage Affiliates course, Email Marketing module has been brought forward to the early part of the training, and content of the module has been expanded.
Email Marketing is an important, yet confusing subject. In this module, Franklin walks you through the details and guides you to get started.
Here are some topics covered in the module:
Best Email Software to use
How to Create Your Email List
Create Your Automation Workflow
Funnel Software overview and Extra ClickFunnels Overview
The list is not exhaustive, there are 13 videos in this module. Find out more HERE.
Module 4: ClickBank Affiliate Marketing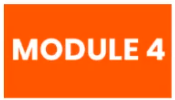 This is one of the biggest modules of Savage Affiliates 2.0 with 31 videos. It is expanded from old Savage Affiliates with new and updated videos.
This module teaches you everything you will need to start making money with Clickbank. In Savage Affiliates 2.0, Franklin goes into more details
on Funnel building, and Facebook Ads.
Module 5: ClickFunnels Affiliate Marketing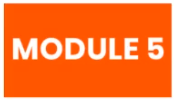 This is another mega module. ClickFunnels was mentioned in old Savage Affiliates but not in detailed. In Savage Affiliate 2, Franklin goes deep with this topic.
ClickFunnels is also one of Franklin's favorite products to promote. Because Franklin has been making good money from ClickFunnels products, he is very confident to show you how to make money with ClickFunnels.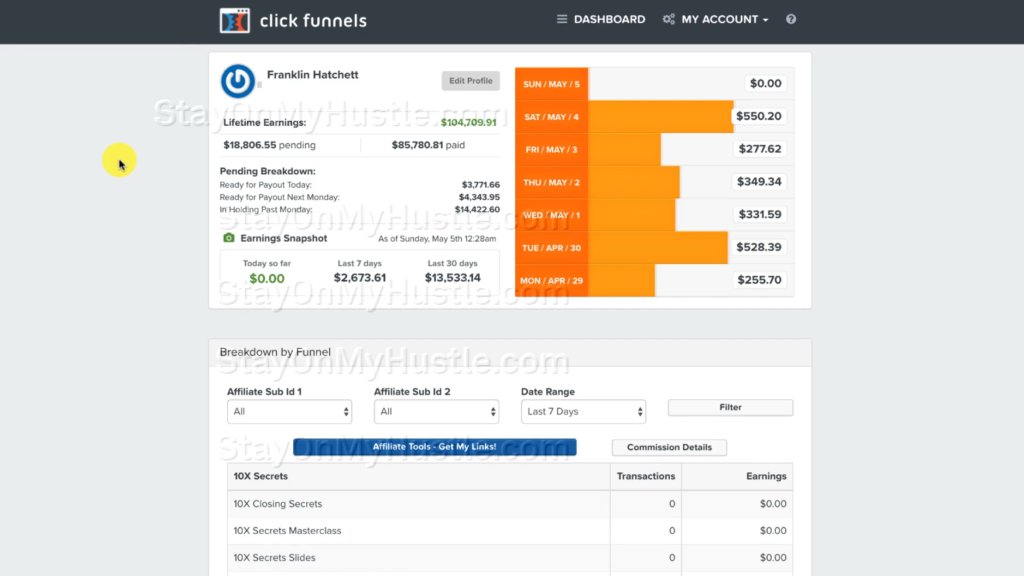 This module is divided into 2 parts. You will learn everything you need about ClickFunnels. Part 2 of Module 5 is for Super member only. You can always choose to upgrade later if you wish. No rush.
Part 2 (Super package) gives you access to Franklin's full Funnel training and his proven successful funnel.
Module 6: Amazon Affiliate Marketing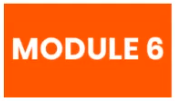 Amazon Affiliate Marketing module has been revamped in Savage Affiliates 2.0. The module has been trimmed from 20 videos down to 15 videos. All videos are rerecorded with updated content.
Module 7: SEO Google Traffic Training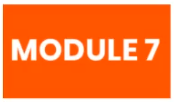 Franklin redesigns the SEO Traffic Training module and all videos are updated with the latest information. There are a lot more useful tricks and tips in Savage Affiliates 2.0.
Module 7 covers both On-page and Off-page SEO, which are crucial. I am glad to see Franklin does not skip these topics.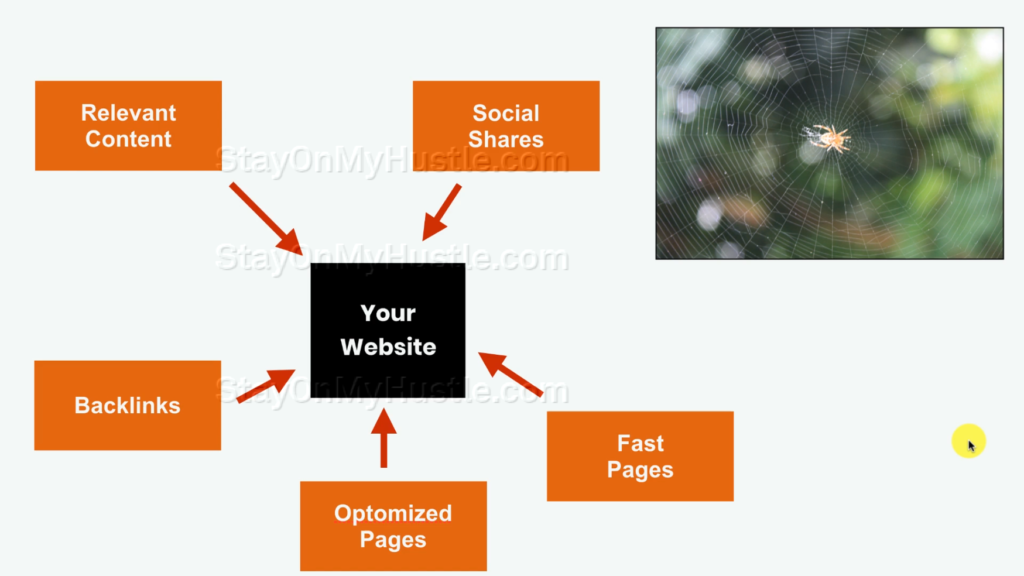 Here are the topics covered. There are 19 videos in this module.
Think of Google As A Spider
How to Track Your Keywords
Content Relevance Ranking Method
How To Do On-Page SEO
On-Page SEO Outbound & Interlinks
On-Page SEO Image ALT Tags
Backlinks (Franklin cover 3 stages of this topic)
Understanding Anchor Texts
Module 8: Free Traffic Training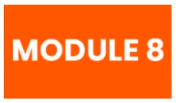 Don't confuse Free Traffic with SEO module. This module has nothing to do with Search Engine Optimization.
Module 8 is about getting FREE traffic from channels like YouTube, Forums, Blog Comments, and Social Accounts.
This module has been revamped and the focus is on YouTube Traffic. There are 18 videos in this module in which 13 of them are discussing YouTube Traffic.
Here are the topics discussed in this module:
Free Traffic Introduction
YouTube Traffic (13 parts of this topic)
Forum Traffic
Quora Beginner Place for Free Traffic
Instagram Traffic Using Viral Traffic For Commissions
Module 9: Paid Traffic Training
I am going to use the same word again "Revamped". Yes, this is a revamped Paid Traffic module. There are 19 videos in this module.
Module 9 teaches you everything about marketing your affiliate campaigns with Facebook ads and Google Ads.
Module 9 is the last module of the Standard version.
Module 10: Launch Jacking Affiliate and Web Hosting Affiliate Method Blueprint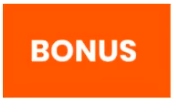 This is part of Super Pack. In this module, Franklin shares two methods that have been earning him lots of money.
Launch Jacking Affiliate:
This is strategy is about being an affiliate and writing review for a brand new product that is about to launch.
The concept of this strategy is, the product creator will market his product, and create the hype. You will cash in from the people that are searching for the product review.
Web Hosting Affiliate
This is another strategy that has been making money for Franklin and also other big bloggers such as Pat Flinn from SmartPassiveIncome.
In this module, Franklin guides you through the process of setting up, finding the best offers and how to market the product.
Facebook Group
All members of Savage Affiliates 2.0 get access to Franklin's Facebook Master Group. This is the place where you can interact with other members, asking questions or contacting Franklin. The group is very active, and Franklin frequently answers questions in the group as well.
How much does Savage Affiliates 2.0 cost?
There are two versions of Savage Affiliates 2.0, Standard Pack and Super Pack. Super Pack covers everything in Standard pack and includes Extras.
Standard Pack cost $197 One-Time Fee. Super Pack costs $297 One-Time Fee.
You can always start with Standard Pack and upgrade to Super Pack later.
Refund Policy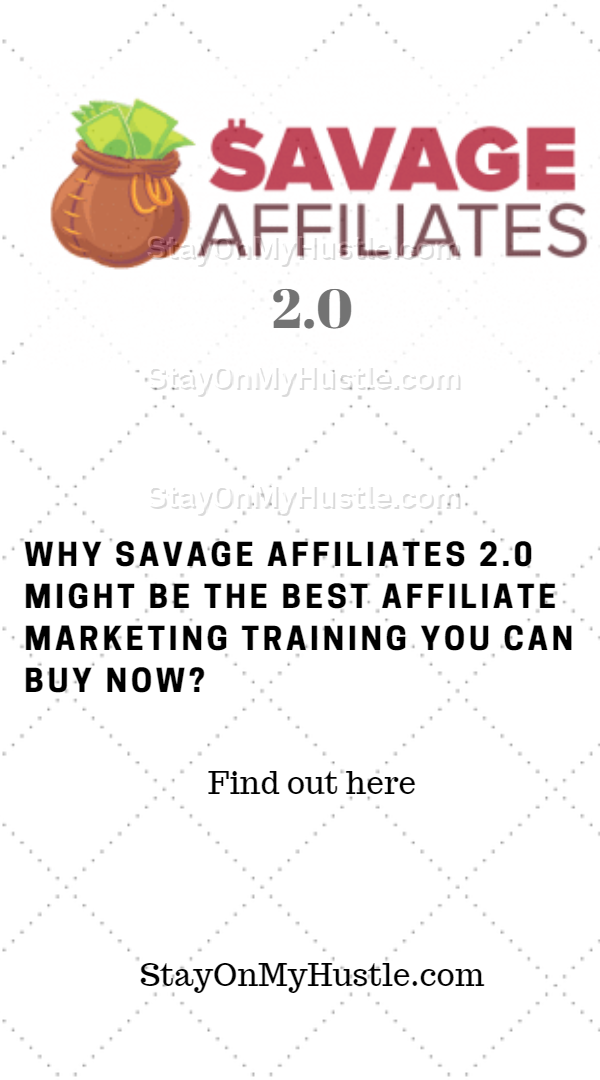 If you have made an effort to do the training and found that the training is not for you, Franklin offers a 30-day Money-Back guarantee.
Savage Affiliates 2.0 review – The Verdict
Savage Affiliates 2.0 does it again. It makes it to the top of my recommended Affiliate marketing training. There is no sneaky upsell, just pure quality training. The course takes care of beginners and experienced members alike.
As a training product, Savage Affiliates 2.0 beats its competitors in both price and quality. I highly recommend it.
Are You Ready To Get Started
Get Instant Access To The Proven System Now