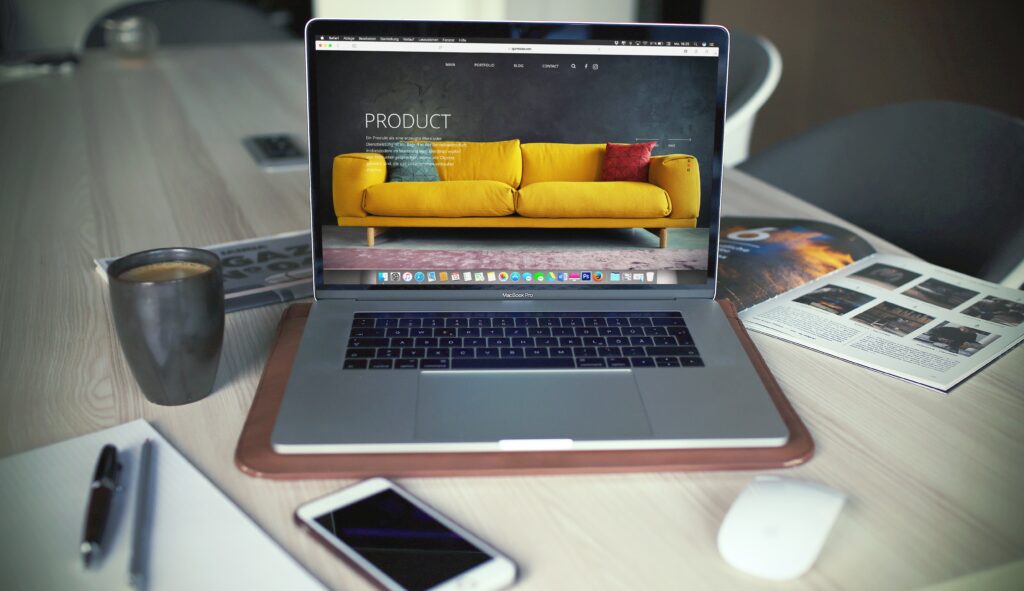 This post may contain affiliate links. Read the disclosure for more info!
Are you thinking about how to start an online business from home? or how to start a business in retirement? or looking for something as a side hustle? I have something for you, please keep reading.
We are in the so-called "Internet age". Been never before, we have this great exposure of solid internet connections, deep involvement of social networking, and great online populations. There are over 4 billion internet users today. They are looking for solutions to their own problems, big or small. That is a huge market place we are looking at.
As an individual, you might be a retiree, stay at home parent, or hustler, with little budget, is it possible to start a business online? The answer is YES.
First thing first, in this post, we are discussing building an online business. This is not a discussion of Get-Rich-Quick strategy. Just like any legit business, building an online business requires hard work. It takes time as well. So, be patient.
Which business to start?
---
If you are new to online business, I would recommend Affiliate Marketing for the start. I guess you have heard about affiliate marketing before, and wondering if it is a scam. This business model is legit and profitable. And it is relatively simple to set up.
How does Affiliate Marketing work?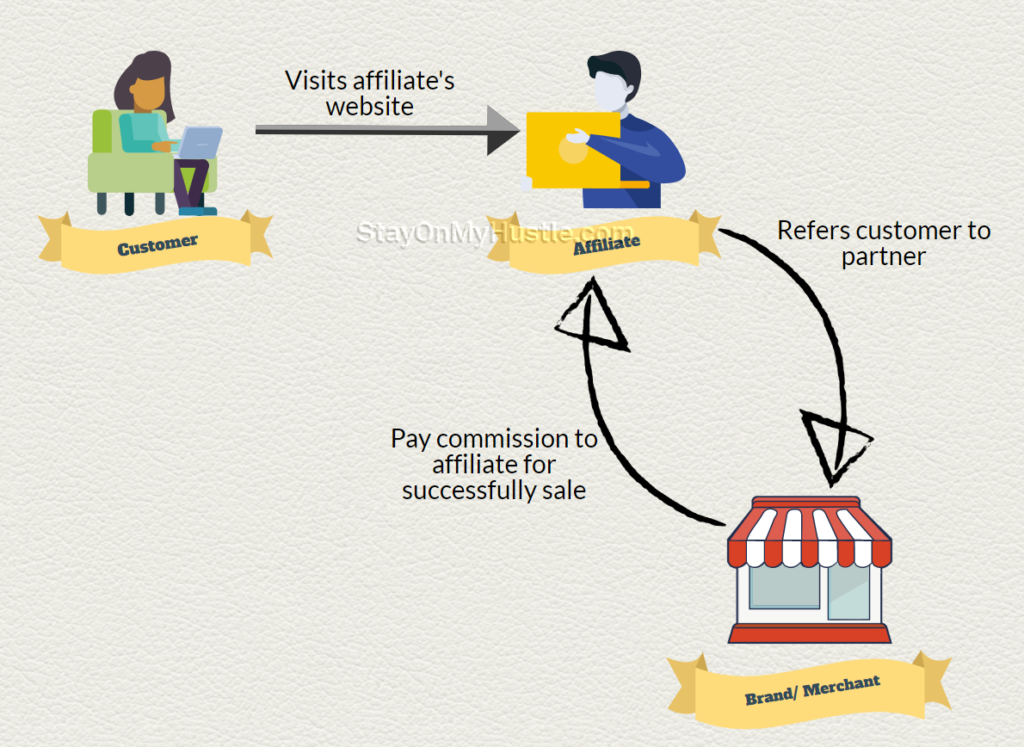 The chart above shows you the business models of affiliate marketing. Affiliate basically acts as a middle agent who brings visitors to the merchant. If a sale is confirmed, the affiliate will receive an agreed commission.
The business model is really that simple. So, why aren't every affiliate marketer a millionaire now?
The TRAFFIC.
How to bring customers to your website, and convince them to make purchases is the real challenge. Of course, you can spend some money on advertising, for example, Google Adwords. However, the cost is high, especially for the new online business owner, it is not the best cost-effective method. You can read an interesting thought about Google Adwords here
The better and long-lasting strategy is to attract organic search traffic from search engines. It is FREE traffic. However, the catch is, it takes time. With consistent content creation and good keyword research, you are likely to see the result after 6 to12 months.
6 to 12 months is when you can start expecting traffic picking up, traffic brings sales, sales bring commission. That's the idea. Just like any real business, it takes time to build, to grow.
There are few key areas such as niche selection, keyword research, content creation, as well as website creation tips you need to understand in order to set up a successful affiliate marketing business.
My special gift for you – FREE Online Entrepreneur course
---
I highly recommend you take the opportunity to sign up the FREE Online Entrepreneur e-course. The course gives you a very good foundation for online business. Some topics covered in the course are
How to Make Money Online
Choose a Niche
Setting up your website and get it ready for search engines
How to create content for your website
By the end of the course, you will have a good understanding of how to make money online, a business plan to work on and your first website up and running.
Let's take a break here, and complete the FREE eCourse now.
---
I hope you had a chance to go through the eCourse. It is designed to put you on the right track to build your online business.
So what to do now?
Once you've completed the course, and have your website up and running, the next step is about content creation. Forget about how much money you want to make from the online business for a moment (Yes, it is important, you want to make money, but just hold on for a second). Put in the work, apply what you have learned from the eCourse, give it your best shot for 6 to 12 months. Keep it consistent. Be the authority of your niche, provide solutions to your readers. We want to create value to our readers, gain their trust, and they are likely to make a purchase through you.
When traffic starts to flow in, that's when you can enjoy the fruits of your labor. That's passive income. It generates profit for you while you are sleeping, while you are away.
How to start an online business from home – Conclusion
---
Don't get me wrong, there are ways to make money online, no doubt about that. But, building an affiliate marketing business is a proven, profitable, and viable business idea for individuals like you and me.
Start Your Online Business Today
Learn Affiliate Marketing For FREE