This post may contain affiliate links. Read the disclosure for more info!
What is the Genesis Framework? It is the best WordPress Framework for your online business needs. In this post, I will show you how Genesis Framework work and why you should consider using it.
When building an online business, a website is definitely one of the most effective channels to deliver solutions or products to potential customers.
While focusing on creating top-notch contents, you want to make sure your website is well-designed and built with a strong foundation.
WordPress is my platform of choice when setting up a blog or website. For both private use and commercial purposes. It is one of the most popular content management systems, it is free, robust and well-supported by the community.
For WordPress theme, I have been using the Genesis Framework since 2013. At that time, I wanted to give my WordPress website a fresh look, also, I was looking for something solid, secured and SEO optimized. Genesis Framework fitted the requirements. Since I started using Genesis, I have never looked back. In this post I will show you what Genesis Framework is, and if it is worth to use it.
Why web design is important
---
Yes, we all know Content is important. However, combining with a well-designed website, it can potentially boost your online business exponentially.
Think about your website as your storefront. You want to give your website visitors the best impression, and the best browsing experience. In the end, we want to convert visitors into customers.
What is WordPress theme and What is theme Framework
---
In WordPress, a theme refers to a collection of stylesheets and templates used to define the look and feel of a WordPress powered website.
A theme Framework refers to a well-coded parent theme. It acts as foundations of design, security, and SEO for your website. It requires a child theme to add any custom styling. A child theme is basically the design elements which sit on top of the framework.
Because of the nature of the parent-child theme structure, any update of the framework will not affect child theme customization.
What is the Genesis Framework? – The Genesis Framework Overview
---
Genesis Framework is developed and maintained by the team at Studiopress. The framework is regularly updated to improve the features and be compatible with the latest version of WordPress.
To use the Genesis Framework, one has to install the Genesis Framework AND a child theme. All customization is to be done on the child theme.
Let's use a car as an example to explain the basic idea of the Genesis Framework and its relationship with a child theme.
WordPress is the engine of your car, Genesis Framework is the frame and body of the car, while the child theme is the paint job that makes your car looks awesome.
It is not advisable to use Genesis Framework without a child theme. Any change or customization on the parent theme will be removed when the framework is updated.
Genesis Features
---
Genesis Framework packs with powerful features. In fact, it is the preferred choice of many professional bloggers and developers. Let's explore some important features of the Genesis Framework.
Seach Engine Optimized
Genesis Framework has built-in SEO. It is developed with clean and optimized code. This improves the loading speed of the website. Site speed is one of the ranking factors used by Google.
In addition, Genesis now supports Schema.org code, this enhances your site's search engine optimization even better. You can learn more about Schema code here.
Responsive Turnkey Designs
All Genesis themes are built on HTML5, and designed to perform correctly on all types of devices such as mobile phones and tablets. On March 26th, 2018, Google officially announced they would be using mobile first indexing. That means your website being mobile-friendly will greatly improve overall search engine optimization.
State-Of-The-Art, Airtight Security
WordPress sites could be vulnerable to malicious attacks. It is definitely a painful and costly experience when your site is hacked. Over the years, WordPress has improved and makes security the top priority. However, at times, hackers still manage to find a backdoor into your website through themes or plugins that were developed with inferior quality.
StudioPress works with Mark Jaquith, a security expert and core developer of WordPress to review and make sure Genesis Framework has the best security possible and built follow all WordPress security best practice.
Instant Update
StudioPress releases regular updates for Genesis Framework to ensure it conforms with the latest WordPress best practice and features. To make the process simpler, users are able to activate auto-update function in Genesis setting. All updates will be done behind the scene and your website is not affected at all since child theme is independent of the update.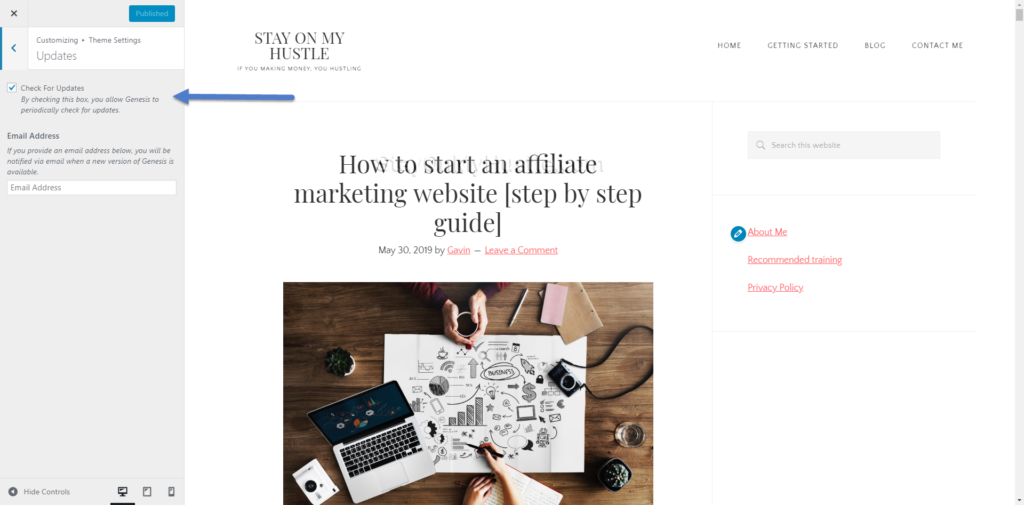 Customization Without Sacrifice Performance
One of the main and the most powerful feature of Genesis Framework is the simplicity of customization. In other words, Genesis Framework makes it really easy for you to customize the website to the way you like. As the framework is developed with cleaned and lightweight code, you can easily add or remove any section or functions without sacrificing performance. Page load times for sites built on Genesis can often be measured in milliseconds.
Here is the list of customization features with Genesis Framework:
Widget Ready
Theme Options to change headers, color schemes, etc.
Comment Functionality such as threaded comments and Gravatar integration
Ready for Advertising
Auto-Sized Featured Images
Custom Widgets And Layout Options
There are custom widgets available with Genesis Framework, it goes beyond the traditional sidebar-only widgets. You can use the custom widgets on any area of your site.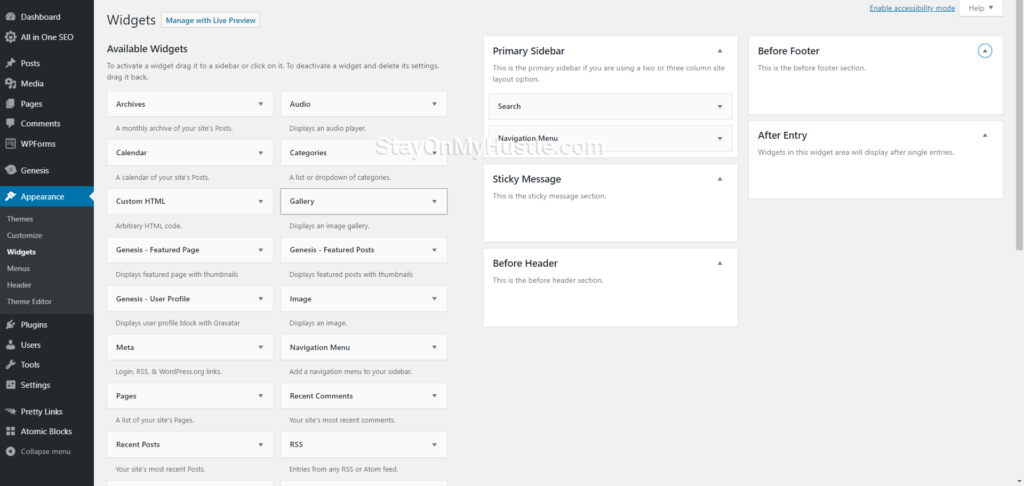 Here are some main custom widgets
Genesis User Profile – Display the Gravatar, bio and a link to an About page
Genesis Featured Posts – This widget displays post excerpts and a thumbnail to be used in a featured section.
Genesis Featured Page – This widget displays page content and a thumbnail to be used in a featured section.
Mix & Match Layout Options
With the Genesis Framework, you are no longer limited to one layout for your entire site. Most of Genesis themes offer the flexibility to choose a layout for individual page or post. Here is the list of default layouts on the Genesis Framework: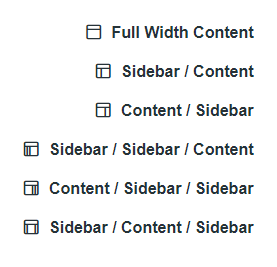 Gutenberg Ready
WordPress introduced Gutenberg in the 5.0 release. It is a new editing experience. Gutenberg uses a block-based experience to make easier for user to create contents. Genesis and the StudioPress themes are compatible with Gutenberg editor. In addition, StudioPress releases updates to include styles for Gutenberg blocks that will match the style of your StudioPress theme.
Community And Support
With the Genesis Framework, you get unlimited support, and updates for all your websites. If you need help, you can easily approach the support and various channels such as community forum. There is no "developer option" for support. All verified Genesis users are entitled to the same level of excellent support.
In addition, the Genesis Framework and all child themes come with well written detailed documentation.
Here are the channels that you can access if you need any help:
If you are looking for customized design or development for your website, StudioPress maintains a list of recommended Genesis Developers.
Configuration At Dashboard
Genesis Framework makes it really easy for user to configure. Once installed, it provides a dedicated control panel within the WordPress dashboard. You DO NOT need to be a programmer in order to customize the setting.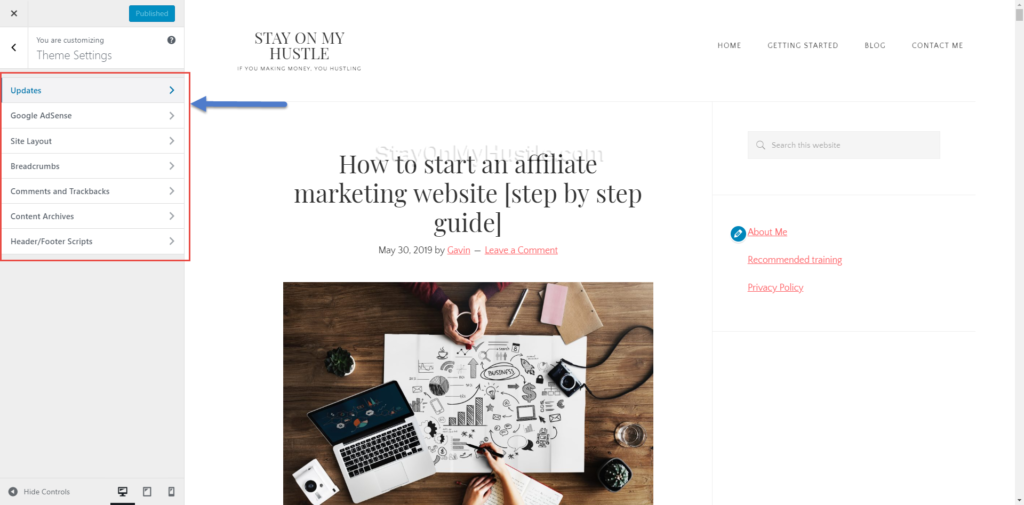 Child Theme – The Designs Elements
As explained before, a child theme is like the paint job of your car. A child theme is where you make any customization to your website's appearance. Thanks to its popularity, there is a huge collection of commercial child themes developed for Genesis Framework. You can always find a child theme that fits your niche.
Here are some highlighted Genesis child themes. You can find more at StudioPress showcase.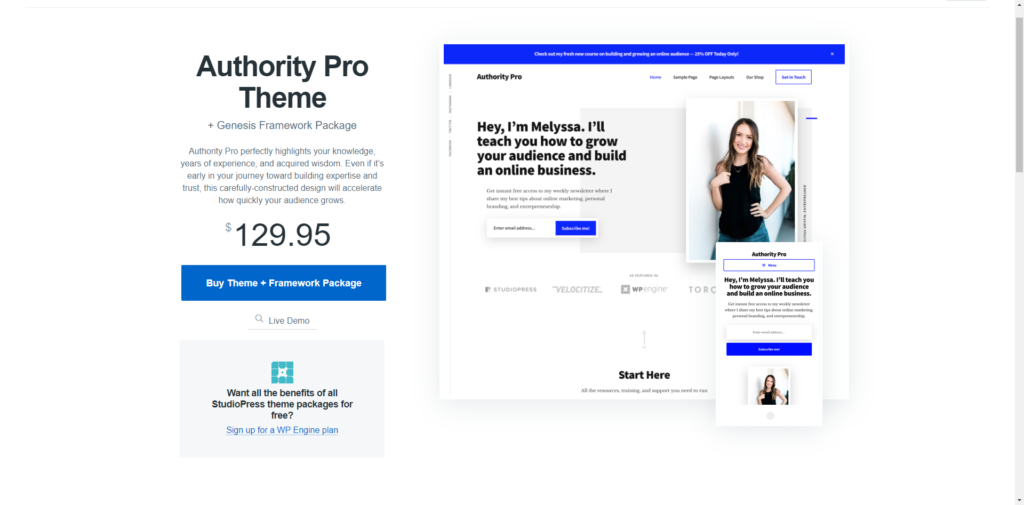 Pricing Structure
---
For those who are looking into purchasing WordPress themes, StudioPress offers two types of packages
Just the Genesis Framework
$59.95 One-time Purchase Fee
Includes The Genesis Framework
Instant Access
Unlimited Updates, Supports & Sites.
Access to Detailed Tutorials
As part of The Pro Plus Package
$499.95 One-time Purchase Fee
Includes The Genesis Framework Package
Access to detailed theme tutorials
Access to EVERY Theme StudioPress makes
Includes ALL Future Themes StudioPress makes
Unlimited Updates, Support & Sites
If you are considering managed hosting service as well, WP Engine offers All-In-One package which includes Genesis Framework, Child themes as well as WP Engine's cloud-based managed hosting solutions. The monthly cost ranges from $35/month to $290/month depending on your hosting needs.
Pros & Cons
---
Of course, nothing is perfect. Here are some of the pros and cons of Genesis Framework.
Pros
Well built, lightweight, improve site speed.
Easy to configure, no coding skill is required
Built-in SEO
automatic update without affecting child theme customization
Cons
Might be costly for some. Minimally, you are required to purchase of Genesis Framework AND child theme.
Requires a slight learning curve to get used to all features, especially for new Genesis users.
Final Thought
---
There are many good reasons why Genesis is well respected and popular among bloggers and developers. Personally, I have been using Genesis Framework since 2013, and still using it for my new websites. Genesis Framework works as a parent theme which provides a strong foundation of design, security, and SEO. This is very important and efficient, and it is regularly updated by StudioPress team, and it is independent of any user customization. It keeps a rock solid backbone for your website.
A child theme is the design elements that sit on top of the parent theme. You can always find a child theme that suits your specific niche. There is a big collection of Genesis based child themes developed by StudioPress which makes your website faster, secured and SEO friendly.
To me, Genesis Framework is definitely worth the investment. I highly recommend it to anyone who is serious about building a professional WordPress powered website.