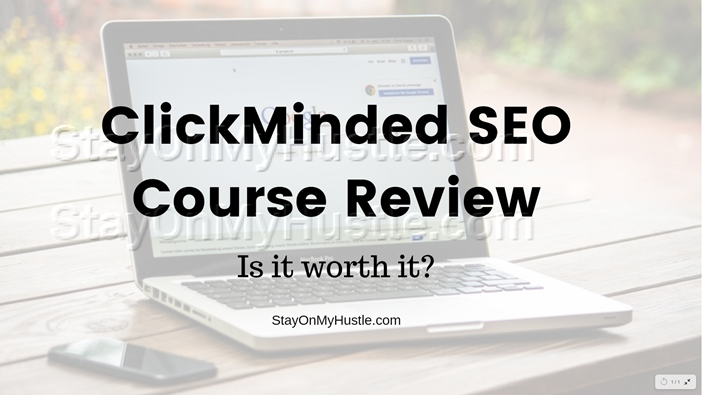 This post may contain affiliate links. Read the disclosure for more info!
Since you are reading this post, you are likely to research SEO training courses. If you are looking for the ClickMinded SEO course review, you are in the right place.
Summary
In this review, I will help you to decide if the Clickminded SEO course is for you by showing the following:
What is Clickminded
Who is behind Clickminded
What is inside the Clickminded SEO course
How much does the Clickminded SEO course
Pros and Cons of the Clickminded SEO course
Want To Learn More About How I Make Money From Affiliate Marketing? I Reveal The EXACT Process I Am Using.
What is SEO and how it works
---
SEO stands for Search Engine Optimization. It is the process of optimizing your website to gain search engine ranking, attract organic traffic and improve clickthrough rate.
What is ClickMinded
---
Clickminded is a digital marketing training platform for entrepreneurs and marketers. Currently, there are 7 digital marketing courses:
ClickMinded SEO Course & mini-Courses
ClickMinded Google Analytics Course
ClickMinded Content Marketing Course
ClickMinded Email Marketing
ClickMinded Sales Funnel Course
ClickMinded Paid Advertising Course
ClickMinded Social Media Course
In this review, I focus on the ClickMinded SEO Course.
Who is behind ClickMinded
---
ClickMinded is the brainchild of Tommy Griffth. Tommy is an SEO veteran who has been doing search engine optimization work for nearly 10 years. He previously managed and led SEO teams at Paypal and Airbnb.
Clickminded started as a side hustle while Tommy was working at Paypal. By the time Tommy left Airbnb, ClickMinded was already producing more revenue than his salary.
The ClickMinded SEO course review – What is inside ClickMinded SEO course
---
With the purchase of the ClickMinded SEO course package, you will receive the following material:
ClickMinded SEO Course
(Mini-Course) Local SEO
(Mini-Course) YouTube SEO
(Mini-Course) Amazon SEO
(Mini-Course) Pinterest SEO
BONUS- Enterprise Link Building
BONUS- Hands-On Link Building Walkthroughs
BONUS – Performing an SEO Audit
Let's look into more details of the SEO course.
There are 8 modules in the course which covers basic to advanced topics.
Introduction
The Search Framework
Keyword Research
Document Relevancy
Link Building & Authority
Technical Optimization
Tools & Services
Introduction
---
The first part of the module covers the basic setup of your working environment. Tommy introduces productivity tools and add-ons he uses regularly. He includes both free and paid tools.
Some tools mentioned in the module are:
Boomerang for Gmail
LastPass
Google Analytics Opt-out
SEOquake
Slack
Grammarly
The second part of the module teaches about Customer Avatar & The Sales Funnel.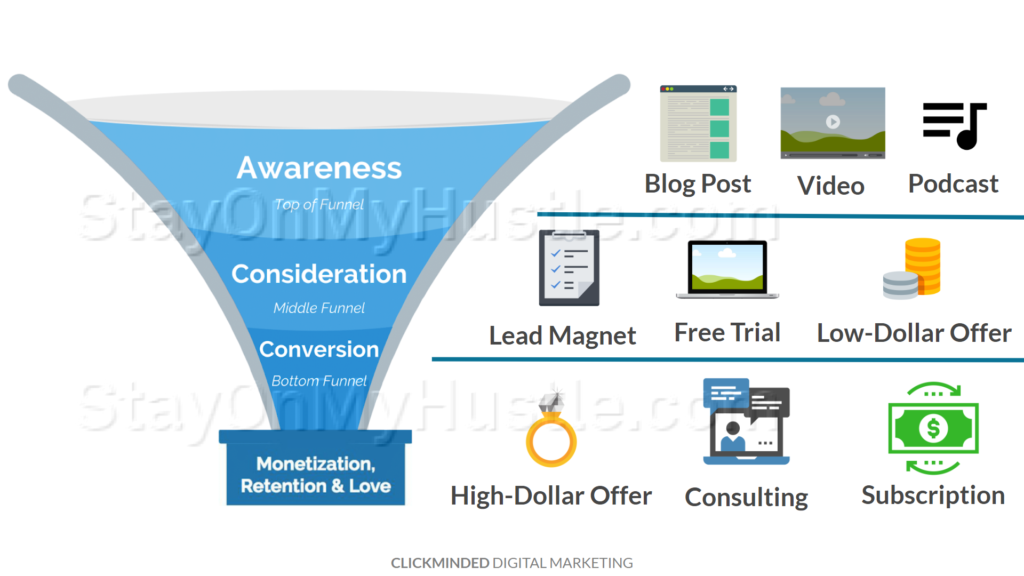 You need to know who are your target audiences. What do they like? What are their problems, etc? To better target your message, you need to create a customer Avatar for each segment of your customer base.
Tommy walks you through the process of creating your Avatar. To help you get started, he offers a spreadsheet for you to create your Avatar.
In the final part of this module, Tommy introduces the fundamentals of a sales funnel and how it works.
Introduction to Organic Search
---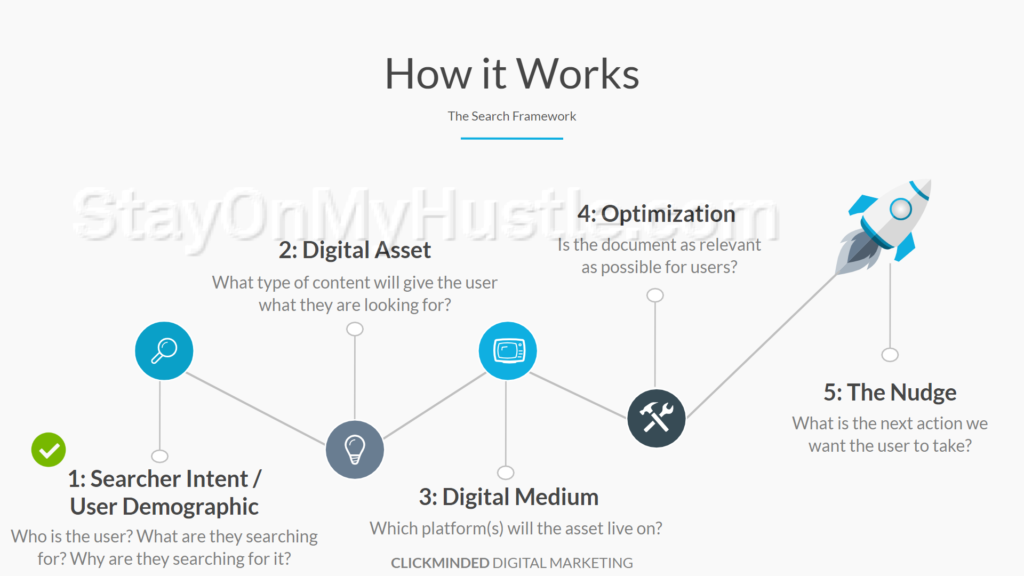 In this module, you will learn about the fundamentals of Search. It includes Search Framework, Searcher Intent & Funnel, Branded Search, and Reputation Management.
Keyword Research and The ClickMinded Keyword Research & Mapping Template
---
Keyword Research is the starting point for how you set up your entire site and your content marketing strategy. Tommy shows you the detailed process of keyword research and mapping.
A Keyword Research & Mapping template is available for you to download.
He uses KWFinder to demonstrate the research process, you can always apply the same concept in other keyword research tool.
Document Relevancy
---
This is the meat of the search framework. At a very high level, it is the search engine's job to answer the user's question. It is our job as a marketer to be the answer. That's how Document Relevancy works.
In this module, Tommy walks you through the details that will help you achieve the best result.
Topics covered in this module are:
Document Relevancy (Introduction)
Pages vs Domains
Keyword Research, synonyms & LSI
Title Tags & Meta Descriptions
URLs
Headers
Body Copy
Image ALT & Filename
Internal Links & Anchor Text
Link Neighborhoods
Freshness
Link Building & Authority
---
Popularity matters. Tommy explains the 3 important characteristics of links: Quantity, Authority, and Relevance.
There are more advanced link building topics covered in 2 Bonus modules The Enterprise Link Building Mini-Course and Hands-On Link Building Walkthroughs.
Topics covered in this module including:
Link Building & Authority
PageRank
Follow vs NoFollow
Social Media, Link Building & SEO
Technical Optimization
---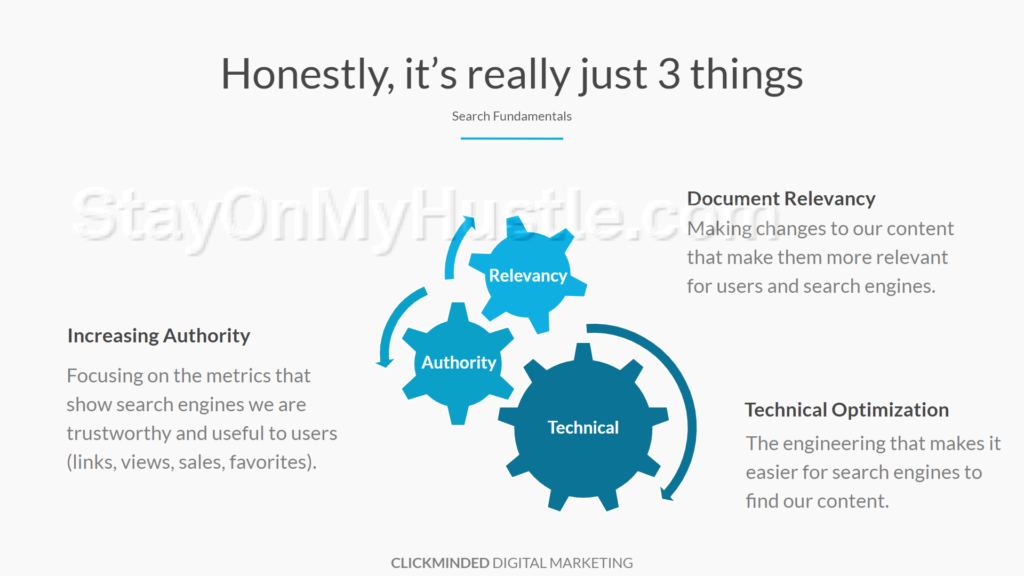 The 3 main pillars of Search Engine Optimization are Document Relevancy, Link Building and Authority, and Technical Optimization.
Technical Optimization is a big module. These are the things that you do to make it easier for the Search Engine to find you.
Topics covered in this module including:
Everything about Google Search Console 
Google Analytics & Secure SEarch
Crawl Path Optimization, Indexation, & Sitemaps
WWW vs. Non-WWW
Canonicals, Duplicates & Keyword Cannibalization
Internal Linking
Page Speed
Mobile SEO
Server Response Codes
Schema Markup, Entities & Structured Data
Structured Data Testing Tool
Technical Optimization Audit
Start a new SEO-Friendly Site From Scratch
---
In this module, Tommy walks you through the process of setting up a brand new SEO-friendly site. This is a step-by-step case study, starting from Keyword Research to creating a blog post.
How much does Clickminded SEO course cost?
---
The Clickminded SEO course costs a one-off payment of $497.
This includes SEO certification, Lifetime Access and Free Updates for Life.
You can also purchase the Clickminded Digital Marketing Bundle which gives you Lifetime Access to all 7 Clickminded courses. The Clickmind Digital Marketing Bundle costs a one-time payment of $997.
ClickMinded offers a 14-day money-back guarantee.
Pros & Cons of Clickminded SEO course
---
Pros
Tommy did a great job in explaining important concepts of SEO
The course covers basics to advanced topics. Very well rounded SEO training.
14-day money-back guarantee
Cons
Starting cost might be too high for some 
No supporting community
ClickMinded SEO Course Review Closing Thoughts: Is the Clickminded SEO course worth it?
---
Yes, the ClickMinded SEO course is legit and worth your time and money.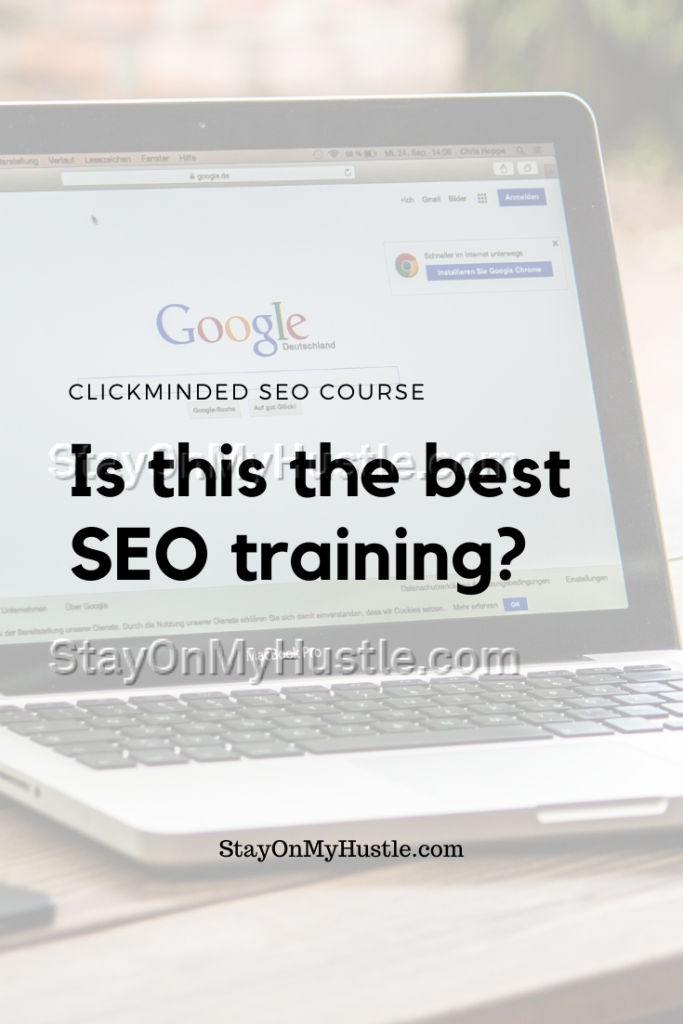 The training is easy to follow. The program is well designed and with excellent delivery. I am happy to recommend this course for those who are looking to learn and improve their SEO skills.
For new marketers with a limited budget to start with, this course might be too expensive for them. I can understand the stress when starting an online business with a smaller budget. I experienced the same situation.
For beginners with a small budget, I recommend you check out my #1 Recommended Training. In the article, I reveal my 4-step process to earn an income online.
It is the service that I still use, and happy to recommend to my readers.
Do you have experience with ClickMinded training? Or do you have any questions? Leave me a comment below, I am happy to help.