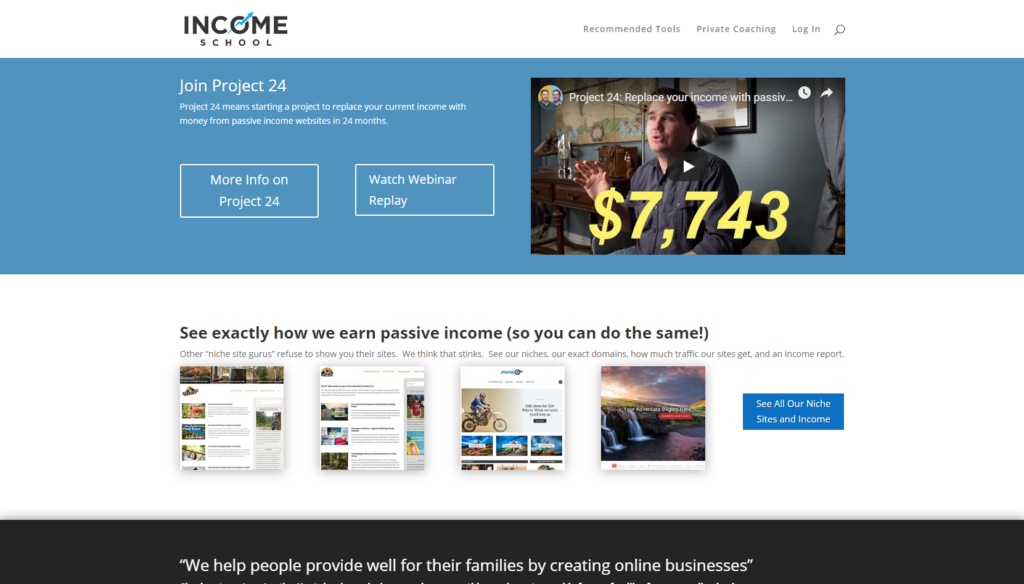 This post may contain affiliate links. Read the disclosure for more info!
I stumbled upon Income School's YouTube channel and enjoy quality videos produced by Ricky and Jim. I am very keen to find out what exactly does Project 24 by Income school offer. Here is my Project 24 by Income School Review.
Project 24 is a step by step program designed to help you to start a niche website aiming to replace your current income in 24 months. It packs with actionable steps and high-quality educational materials. In my opinion, it is legit, and definitely worth buying if you are looking to create income-producing niche sites.
Summary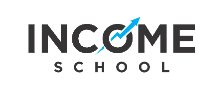 ---
---
What is Income School and who is behind it
---
Income school is the brainchild of Jim Harmer and Ricky Kesler. Its goal is to educate members from niche site creation to monetization. Their method is to teach students to build small niche websites, write excellent content that will be highly ranked by search engine, and finally monetize the website.
In case you are thinking about their credential to teach affiliate marketing, Jim and Ricky do have a nice track record. They have created 12 niche websites where 2 were sold at $74,000 and $184,000, while others are still running and generating passive income for them.
Income School team runs a pretty popular YouTube channel. Kudos to their effort, they really make learning affiliate marketing fun. Personally, I think they deserve compliments for all the useful and free educational contents they have offered in the videos.
What is Project 24
---
Project 24 is a program set out by Income School to help its students to replace their current income with passive income.
The program comes with a library of courses, podcasts, vlogs, and a community. It provides members detailed education and a step-by-step action plan to create a niche website, monetize it, and finally starts to generate passive income in 24 months.
Of course, Income School can't guarantee your success. If it did, I would avoid them without a second thought. Nobody can guarantee the success of your business, it all depends on your skill level and effort, well, maybe a little of luck too, but you get my point. Project 24 does its best to provide you with the best direction for your niche site.
How does Project 24 work, and what's in the program
---
Just like all legit training programs, Project 24 is not a get-rich-quick scheme. In fact, it takes minimally 24 months to start seeing results.
Project 24 lays out the blueprint to achieve success, and students have to do the hard yards.
At the time of writing, there are about 10 modules in Project 24. I have listed some modules covered with a brief description of each module:
60 Steps to a Successful Site
The meat of the project is the 60 Steps to a Successful Site. I will explain a little more details. This module is the foundational element of Project 24. It consists of 60 action steps. Once you completed all 60 actions, you would have a website with 30 posts, a YouTube channel with 10 videos and a recommended tools page.
It is essential to follow through the 60 action steps if you want to achieve any result from Project 24.
To give you an idea of what the 60 steps are, here is the summary of topics covered:
Choosing a niche and domain
Sign up hosting and install WordPress
Logo design, WordPress theme, and plugins recommendations
SEO concept
Create article hitlist
Create response posts, staple posts, pillar posts, and resource page
Promote your website
Create YouTube videos. Tips and tools to create better videos
Learn about Amazon affiliate program
The list above is just an overview of topics, the 60 steps action plan provides details of each step.
Email Marketing 101
This module shows you how to get started with an email list and use it to market your site and products. It covers below:
Why you might or might not want to have an email list for your site
How to get started with a free email list and scale up from there
How to use the email list to engage with readers and convert them into customers
Mythbusting (about SEO & internet marketing)
This module is an interesting one. In this module, the team at Income School will help you to understand some misleading or incorrect teachings related to building websites. Particularly, KGR (Keyword Golden Ratio), Jim and Ricky go deep in the video course to explain the reasons why you should forget about KGR.
Hire & Train writers
I am all for content creation by yourself when you first started. However, in the long run, once you have gained experience and skill, hiring writers can significantly increase website content, and improve the quality of your website. This can only be achieved if you are hiring the right writer.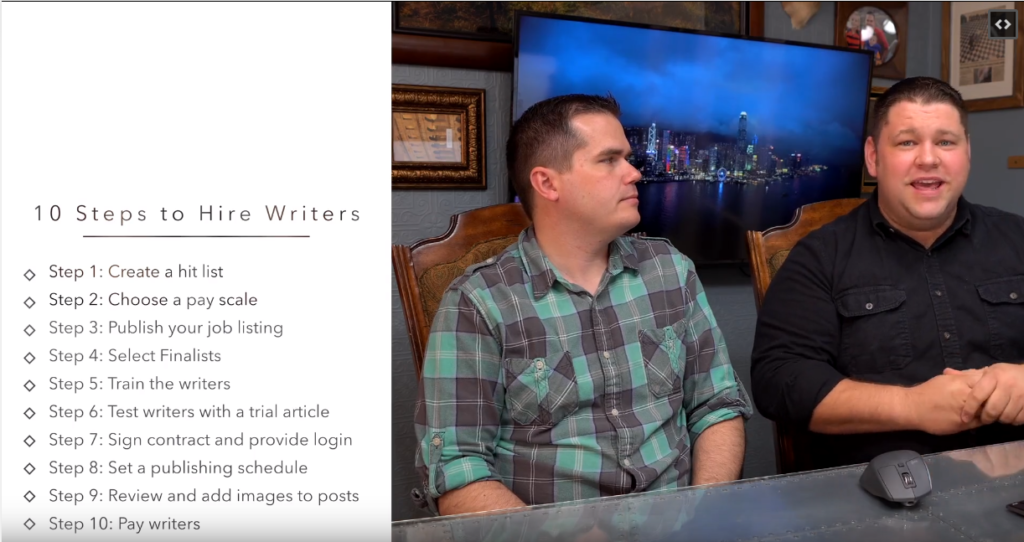 In this module, you will learn:
Income School's 10-step process for finding, training, and hiring writers.
Training video for your writers
Resources that Income School used for hiring and working with writers.
Photograph Start
Jim runs a popular photography niche site improvephotography.com. He brings the photography course into Project 24. The goal is to help you create and improve images on your website.
This module discusses some photography tricks in details including Lighting, composition and aperture shutter, etc. There are about 20 video lessons in the module. If you are into photography, this module might be a pleasant surprise for you.
Reviewing your sites
In this module, Jim and Ricky provide some detailed reviews of members' websites. Students of Project 24 can learn from the successes and failures of these sites.
There are a lot more in the program, what I had just listed here are the topics that of my interest. Jim and Ricky constantly add new modules into the program, which is a good sign of the program. The program is being improved constantly which means members are not purchasing something that is one-off and will soon be outdated.
How much does it cost
---
At the time of writing, Project 24 costs $449 for the first year, and $199 every year if you choose to continue on with the course. Payment is to be made annually. As a matter of fact, the first year cost was actually raised (due to its popularity?). It was $349 before.
What I like and Don't like
---
Nothing is perfect, though I am overall impressed by Project 24, there are certain things that I am not a fan of.
What I like:
60 Steps action plan – This is a detailed action plan with video courses and notes for each action. It provides a clear, structured road map to build an online business.
High-quality video courses – Videos are engaging, and all concepts are well explained.
The inclusion of hiring and training external writers – This is useful when your website is growing and your online business is expanding.
Regular podcast– Keep members updated with the latest industry topics, and news, etc.
A community of like-minded people – A lot of questions can be answered by the community forum.
New modules are consistently added to the program.
What I don't like
No Free trial and starting cost might be a little too high for some- Though this is justified by the quality of the program, it is a little tough for someone who is starting out with a small budget.
No monthly payment option and No refund – No refund is a business decision of Income School. I think it is important to mention in this review to let potential students aware of this.
Keyword research – Alphabet soup technique could be good for idea-generating, but it is not the most efficient way for keyword research.
No Sales Funnel training – Sales Funnel training was excluded from the training.
Project 24 by Income School Review – Final Thoughts
---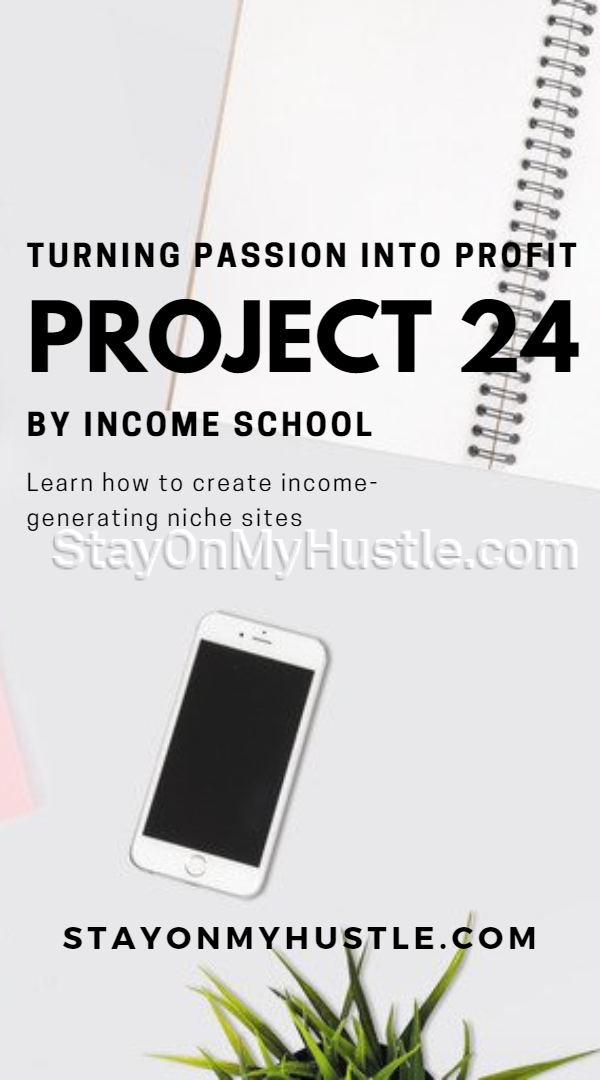 I recommend Project 24 for the quality of the program. The program is not perfect but it is well worth your time and money. Personally, I feel the main downside is the starting cost and lack of monthly payment option. If you can afford and are willing to commit to the first year payment (currently at $449), this program is valuable.
From a learning experience point of view, Jim and Ricky do a good job in the teaching department. The video courses are fun to watch but not lacking substance. Concepts are well explained, and the action plan is easy to follow. Overall, Project 24 is a well-structured blueprint for those who want to build or improve their niche site to the next level.
One suggestion, if you are still unsure whether to join Project 24 or not, head to Income School's YouTube channel. There are a lot of educational videos, I am sure you will pick up one or two tricks.
Alternatives
---
Project 24 by Income school is a legit training program, but I understand some of you might have problems with the starting cost.
If you are looking for an alternative for your affiliate marketing education, I would like to recommend 2 alternatives to you.
#1 Wealthy Affiliate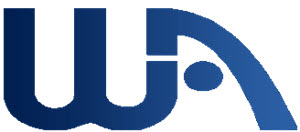 Wealthy Affiliate is an all-in-one training platform. It offers affiliate marketing training, Web Hosting, blogging, and keyword research tools.
Wealthy Affiliate offers 7 days free trial, and flexible monthly and annual payment option. You can find out more about Wealthy Affiliate in my review.
#2 Affiliate Secrets 2.0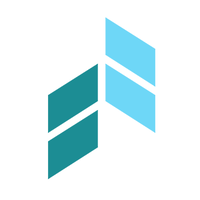 Affiliate Secrets 2.0 is an affiliate marketing training by Spencer Mecham. Spencer is a successful affiliate marketer. He is best known for his success as a Clickfunnel affiliate.
if you are interested in learning more about sales funnels and ClickFunnels, Affiliate Secrets 2.0 is one of your best choices. It is a good quality training course.
You can find out more in my review of Affiliate Secrets 2.0 here.