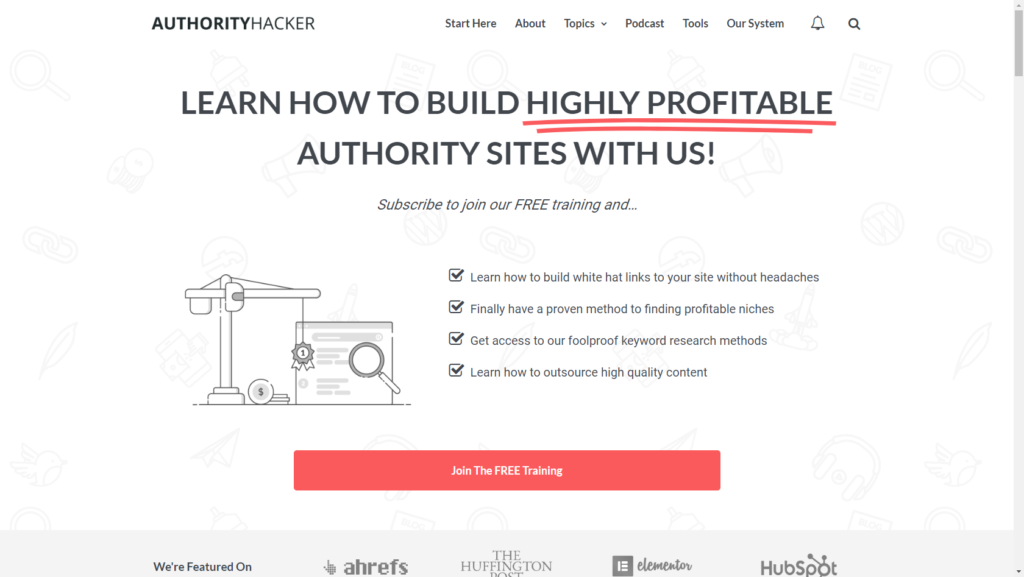 This post may contain affiliate links. Read the disclosure for more info!
I previously reviewed an affiliate marketing training focus on niche websites. Today, I would like to look into a training program focusing on authority websites. Welcome to my Authority Hacker Review.
The Authority Site System (TASS) is a well-structured and comprehensive training program. It provides actionable, step-by-step instruction to help you plan, build and grow a profitable authority site. In my opinion, it is a legit training program.
---
Things to consider before purchasing The Authority Site System
---
Building an online business, especially for beginners, requires substantial effort and time. So before purchasing TASS and hoping to jump into the river of gold, there are few things to be aware of.
TASS will NOT make you rich fast. Everyone's progress is different. It depends on how much time you are able to allocate to build your business. One of the success stories of Authority Hacker as mentioned in the podcast, Robert Botha worked 8-10 hours per day, 7 days per week. He started making $8500 per month after 9 months. This is a fantastic result, but look at the time he had put in, you get the point.
You need some money to get started. Just like all legitimate business, you need initial investment. Fortunately, the cost of starting an online business is relatively low. Other than the cost of the training, you will need to set aside small capital for web hosting, keyword research tool and site designs (including, WordPress theme, logo design), etc.
When building an online business you might feel discouraged at times. Feel like you have been working really hard but do not see any result? That's part of the journey. It takes time to build an online business, in fact, any business. So make sure you have the right mentality ready for the ups and downs.
So, at this point, if you are still with me, and ready to learn more about Authority Hacker, let's move on. Or if you wonder if there is an alternative, I have two great choices for you at the end of this review.
What is Authority Hacker and who is behind it?
---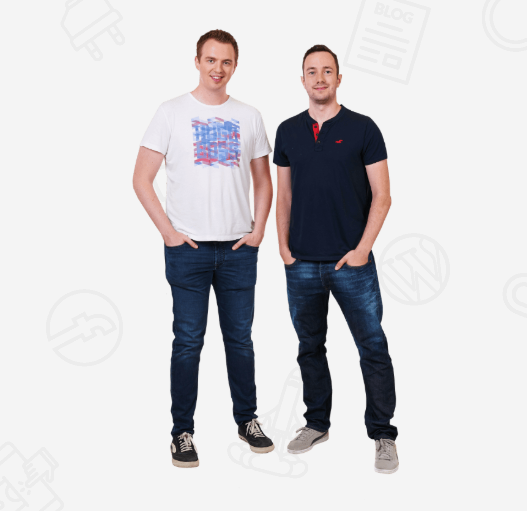 Authority Hacker is the brainchild of Mark Webster and Gael Breton. It is set up to help you, whether you are new or experienced to build a successful online business.
Mark and Gael are not without the credentials to teach. They successfully ran their own internet marketing agency with big brands like Atari, 99Designs, Macy's and Expedia as their clients. To achieve the lifestyle and freedom they desired, they later started building one of their better-known, successful, authority sites HealthAmbition.com.
Authority Hacker is constructed based on their own actual experience from building successful authority sites. They use what they have learned over the years to design a comprehensive training program.
What is The Authority Site system
---
Before we look into The Authority Site system, let's look at what Authority Hacker offers.
Authority Hacker's Site building process consists of 3 stages: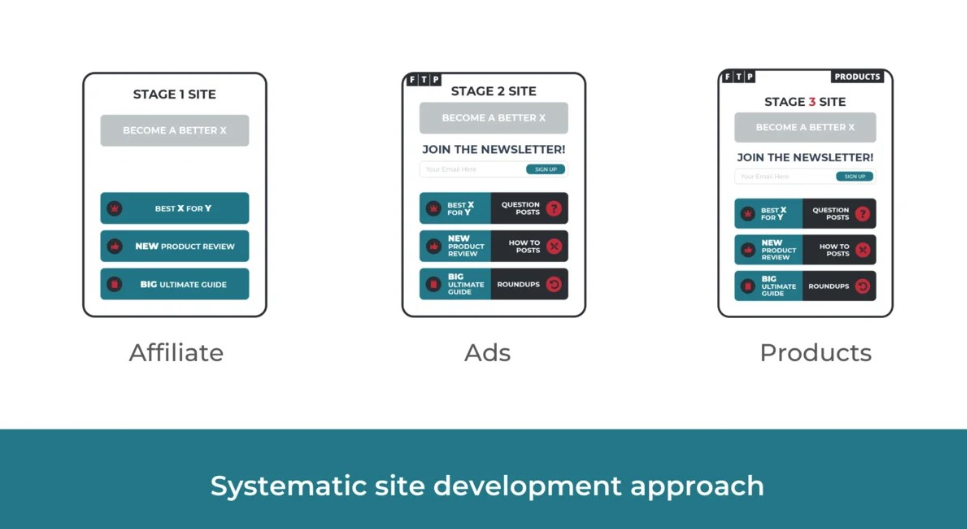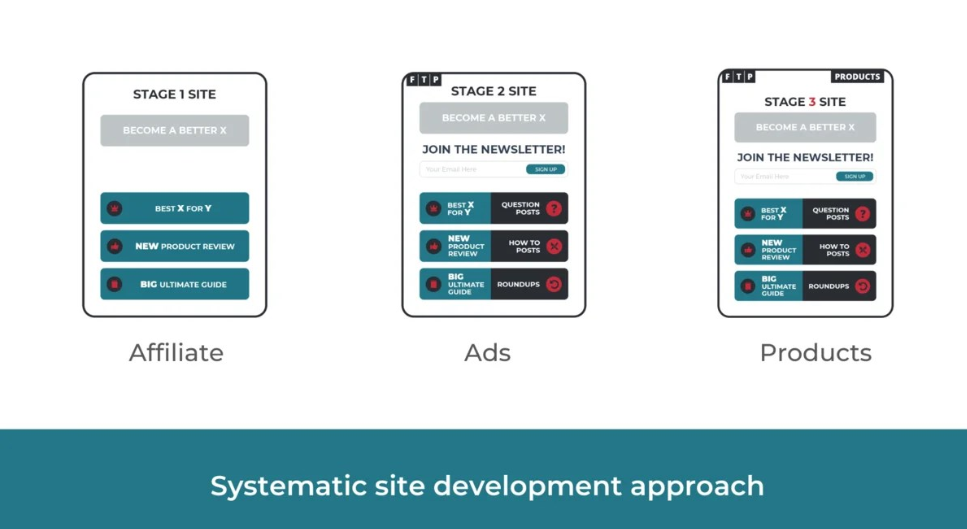 Stage 1 – Affiliate
This is the main theme of The Authority Site System (TASS). This stage focuses on building a rock steady foundation and ensuring your site is set up for success. The goal revenue for this stage is $2000 to $10000 a month.
Stage 2 – Ads & Audience
This stage focuses on building your audience. Stage 2 is covered by Authority Hacker Pro. This course is only recommended once you have complete TASS and achieve goals of stage 1. Authority Hacker Pro is an upsell of TASS.
Stage 3 – Products development
After you have proven success in stage 1 and 2, you can invest revenue back into product development such as eBooks and info content. Authority Hacker Pro Platinum focuses on this stage.
Just a side note: TASS was created after Authority Hacker Pro was introduced. It was created after seeing many members of Authority Hacker Pro were lack of necessary fundamentals to make the program work. You can find Mark's response in Quora here.
The rest of this review, I focus on The Authority Site System. I will try my best to walk you through the program and share what I have benefited from it.
What are the key features of The Authority Site System?
---
There are 5 modules in TASS. I will give you the brief descriptions and the key takeaway from each module.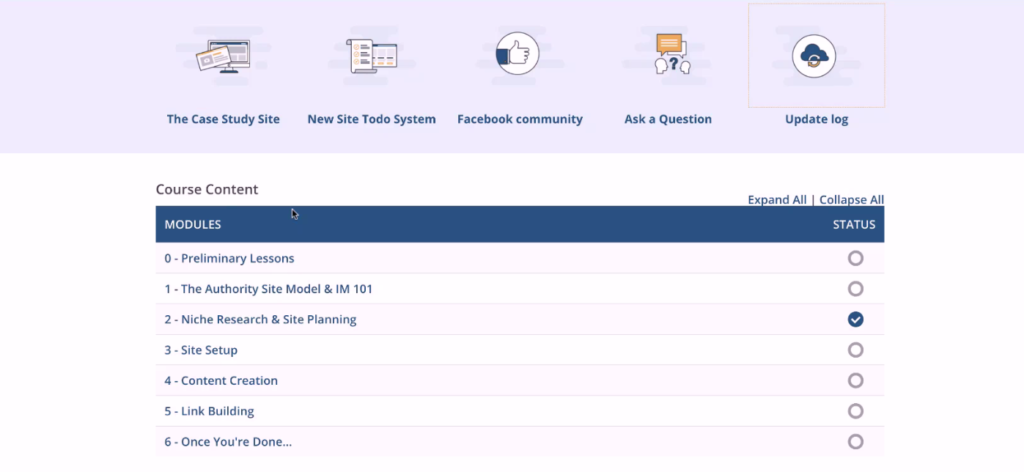 Module 1: The Authority site Model & Internet Marketing 101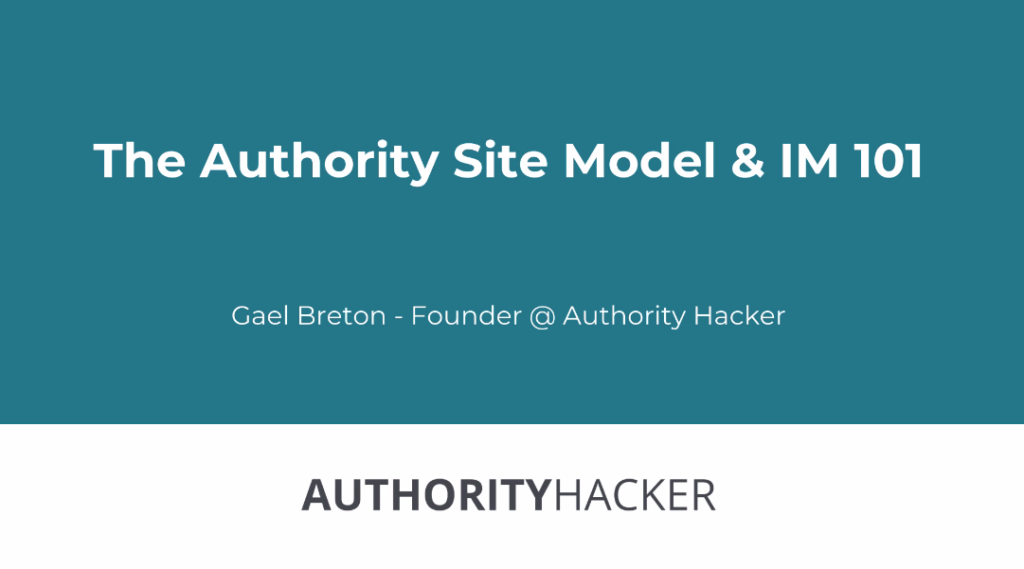 This module gives you the basic introduction of the course structure. It also provides you the foundational knowledge in order to proceed with the training.
The module covers topics below:
What is an Authority Site, and how does it get traffic and make money
What are the stages and challenges involved in setting up an Authority Website
What is Affiliate Marketing, how does it work, the technical details and how to choose an affiliate program that's good for you
Introduction to SEO, the different things needed to master SEO and the importance of keyword research.
The key takeaway from this module:
Good understanding of how exactly an Authority Site will make money, how to do proper keyword research and apply SEO knowledge in your content creation.
Module 2: Niche Research & Site Planning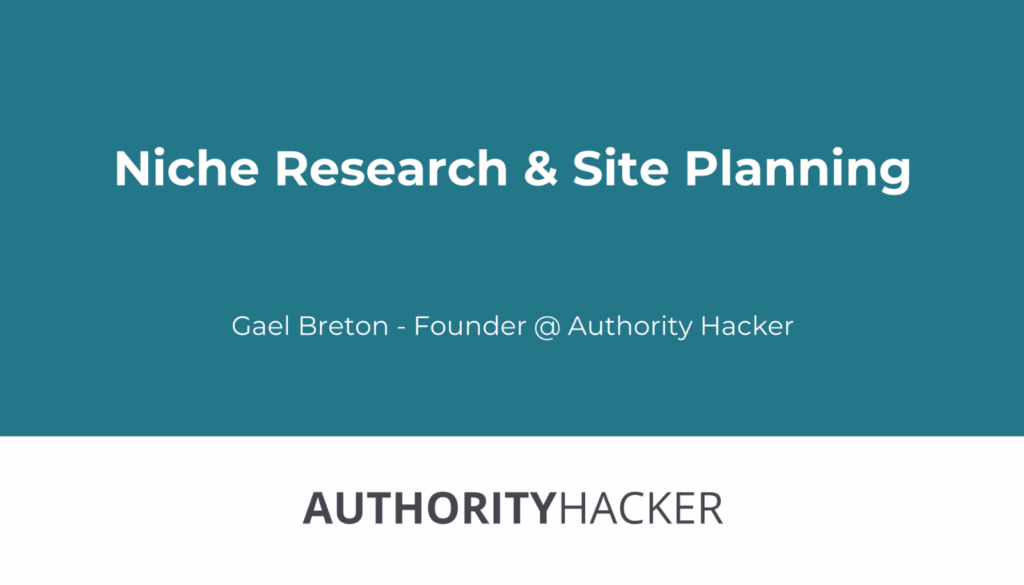 This is the biggest module of the course. It is very comprehensive, in fact, it took me a few days to digest the course material and even repeat some of them. I was impressed by the details of the module.
The module goes deep into niche analysis and research. The niche selection process might look a bit completed at first, but TASS does a good job by breaking the selection process down into multiple bite-sized steps. The module also comes with a pre-made spreadsheet to help you in niche research.
The key takeaway from this module:
The module covers different strategies in niche research. It will help you to identify the niche that you are comfortable with, and also has a higher chance of making money. By the end of the module, you would have a complete list of all the content that you will be producing for your site.
Module 3: Site Setup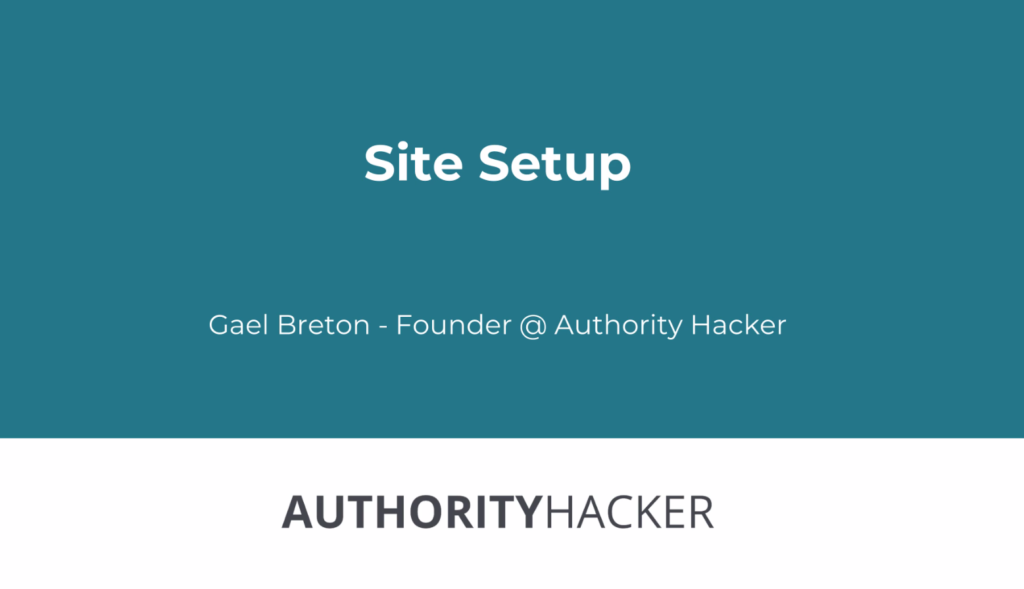 After grinding through the first two modules, it is time to put things together. This is a step-by-step instruction. It guides you through the process of setting up your first website.
Module 3 covers the following topics:
Picking a Domain Name
WordPress & Hosting Setup
WordPress settings, plugins, and Theme selection
Establishing a Basic Branding
Home Page, About Page, Contact Page, and Privacy Page setup
Get your website SEO ready
The key takeaway from this module:
By the end of the module, you will have a professional-looking, and SEO ready website setup. This is important for readers, and also for link building purpose. The better your website looks, the more trustworthy your site will appear.
Module 4: Content Creation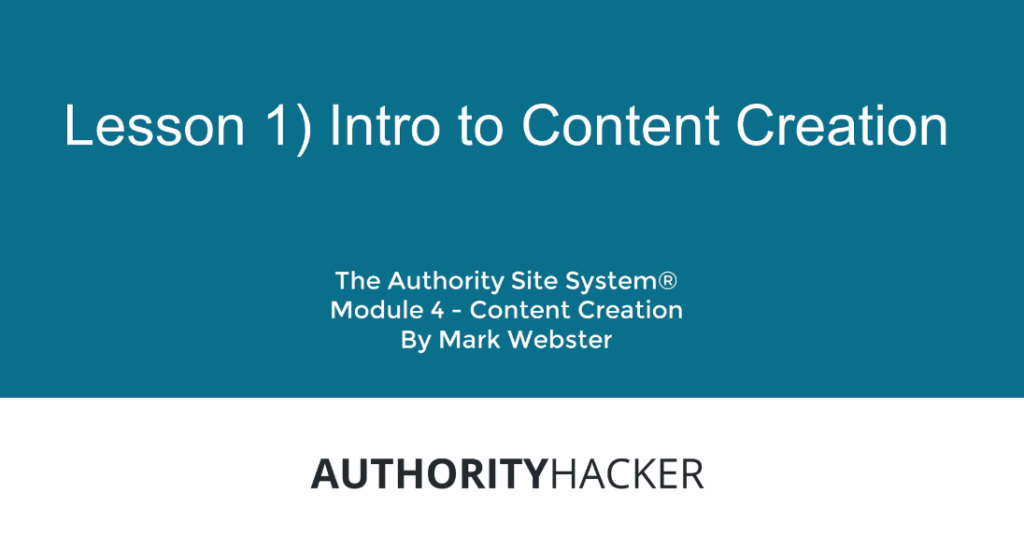 This is another big but very useful module.
Content writing is a learned skill. I wish I went through this course when I first started blogging. This module shows you how to produce quality contents, contents that sell for your site.
To help you with content creation, TASS created a few content templates. The templates will ensure the content you produce is consistently high quality.
There are 3 types of content templates in this module:
Roundup Review (AKA Best X for Y)
Single Product Review
Big Ultimate Guide (Info Content)
Just a quick note on Why use content templates?
You are clear about what you want to produce
In case you are engaging external writer, he/she will know exactly how to write and structure the article for your site.
All articles stay consistent and you offer a standardized brand experience.
The key takeaway from this module
I really like the ideas of content templates. And the templates created by TASS come with tips and tricks to help you write better.
By the end of this module you will learn:
The difference between Info and Commercial content
Have 3 ready-to-use content template to work on
The Amazon Associates rulebook
How to publish your content and look pretty.
Module 5: Link Building
Now, this module touches the topic that I have the least knowledge and experience.
This module teaches you the basics and strategies of link buildings and the White Hat tactics to optimize your content to attract backlinks. Good backlinks tell Search Engines that your site is producing quality content, this will improve your search engine rank.
Since I have the least experience in this topic I found the module easy to follow. Though I need more time to actually apply and see how effective the tactics taught in the module, it does give me a good guideline to implement link building.
Trello To Do System
To help you track the progress of training and stay on track of all the tasks, The Authority Hacker team creates a Trello To-Do system. Personally, I really like this feature (I use Trello in my other projects as well).
All the associate links to each module and tasks are listed in the Trello board. So if you do your due diligence, tick all the boxes, you should be well on your way.
How much does The Authority Site System cost?
---
The Authority Site System costs $997.
Pros and Cons
---
Pros
Structured and easy to follow
Great content writing templates
The detailed and in-depth market research module
Live authority sites as teaching examples
30-day money-back guarantee
Cons
It is expensive
Some tools mentioned in the course are not cheap.
It might not be the best choice for beginners.
It takes a while to get used to the instructor's accent of English.
Final Thoughts
---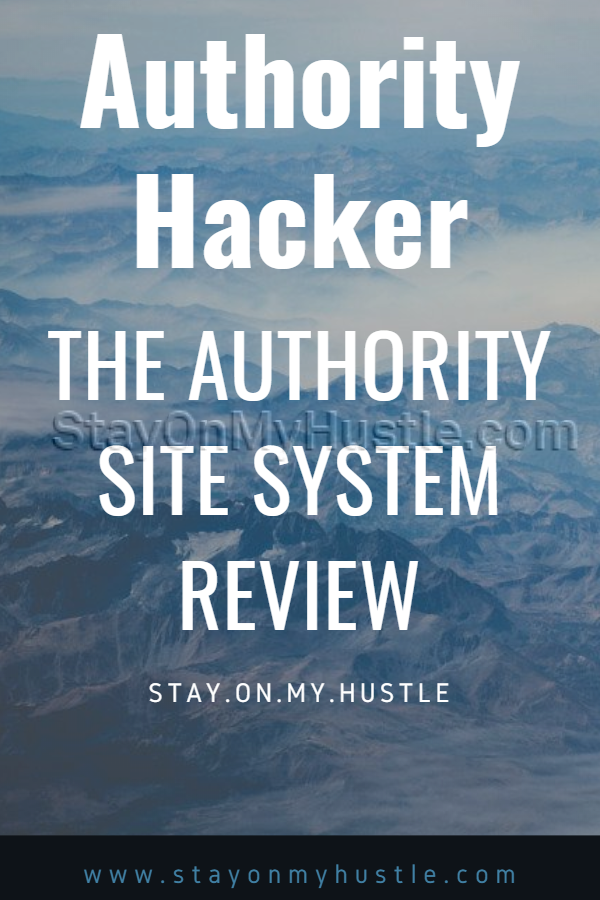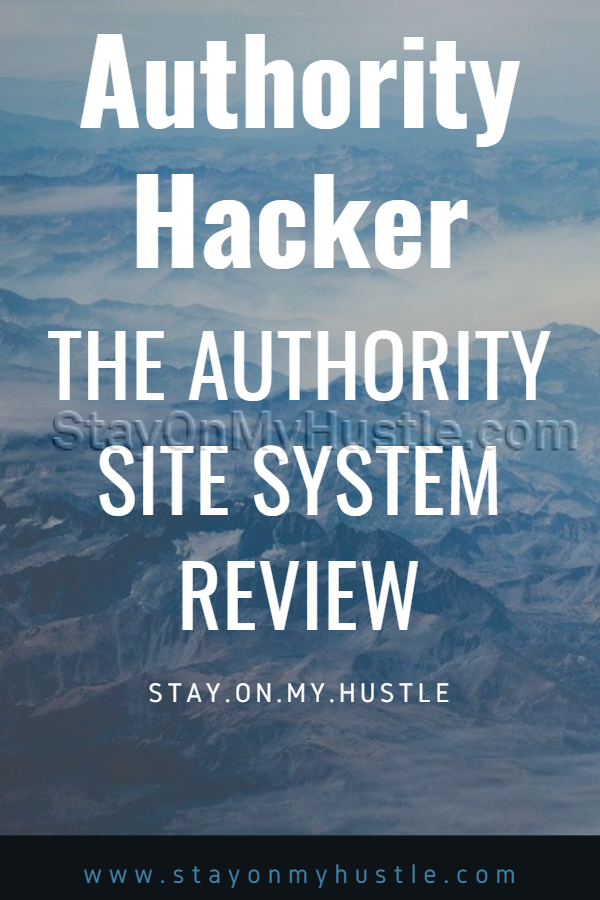 Whenever I look into a training program, I like to find out what the coach had actually achieved in the field. Mark and Gael did not disappoint. They have not hesitation in showing their work, Health Ambition is a good example.
Other than having a good credential, TASS is very well structured and easy to follow. There is no fluff. Everything is straight to be the point, simple and actionable.
Do I recommend The Authority Site System? The answer is a YES. However, the course might be a little too 'heavy' for beginners.
I would suggest you listen to Authority Hacker's podcast, join the FREE training before purchase the training. Not only you can see if their teaching style suits you, but there is also a lot of practical tips and tricks you can learn from the webinar.
Alternatives
---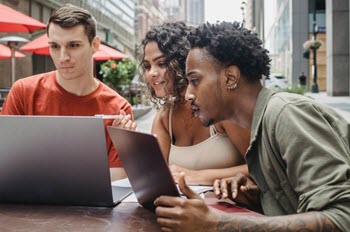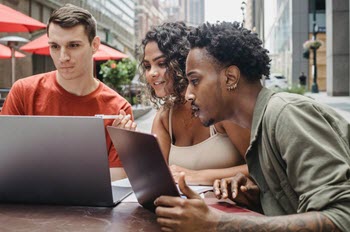 I like what I have seen and learned from The Authority Site System. I have no hesitation in recommending it to you. However, I understand that to some, the course fee might be a little bit too high and not totally beginners friendly.
There are two excellent alternatives I would like to mention here.
#1
The first alternative I highly recommend is the Affiliate Lab by Matt Diggity. Matt is an SEO and website flipping expert with a proven track record. In the Affiliate Lab, Matt teaches you how to create, rank, monetize, and flip a website for profit.
The course covers both Niche and Authority site-building. It takes care of both beginners and advanced marketers. You will learn the basics of website creation, structuring your website, and in-depth Onsite/Offsite SEO. You can read my detailed review of the Affiliate Lab here.
#2
For the second alternative, I would like to recommend Affiliate Secrets 2.0 by Spencer Mecham. Affiliate Secrets 2.0 is a high-quality training program. It teaches you Affiliate Marketing but does not focus on creating a blog. Instead, you will learn how to make affiliate commissions via sales funnels, youtube, and many different methods. You can find my review of Affiliate Secrets 2.0 here. I highly recommend Affiliate Secrets.
So, that's it for this review. Do you have experience with Authority Hackers? Or any question? Please leave me a comment below.
To your online business success.