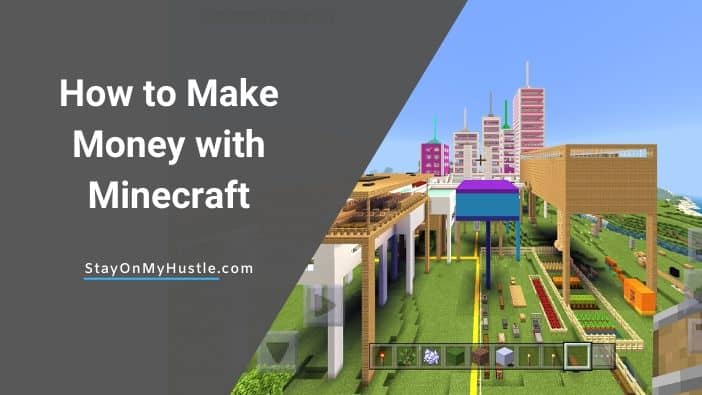 This post may contain affiliate links. Read the disclosure for more info!
My son has been a huge Minecraft fan since he was around 6 years old. The game was also one of the required apps on the school app list in Australia. Minecraft is both entertaining and educational.
It got me thinking: Can you make money off Minecraft? How to make money with Minecraft?
If you are having the same questions in your mind, you have come to the right place. In this article, I have done the hard work, and I will show you how to make money with Minecraft.
How to make money with Minecraft?
Technically, you can not make money from Minecraft. Microsoft Studios (previously known as Mojang) does not allow players to make money on the app.
Mojang always tries to maintain a level playing field for players and protect its game. It does not allow the sale of items, ranks, currency, or anything that would give one player an advantage over another.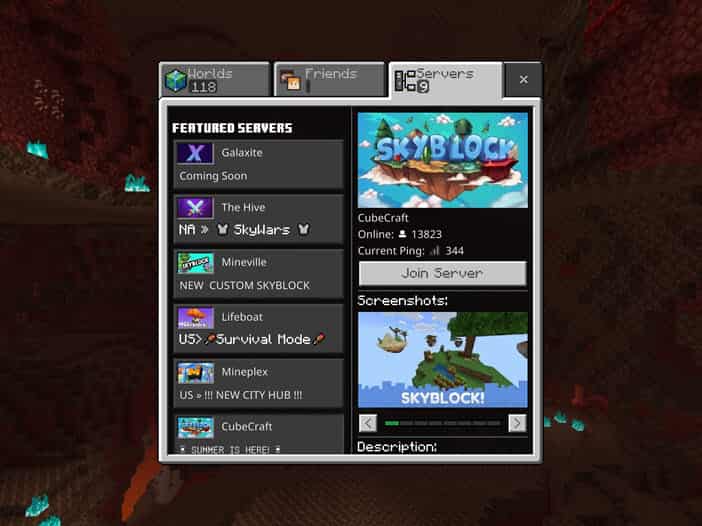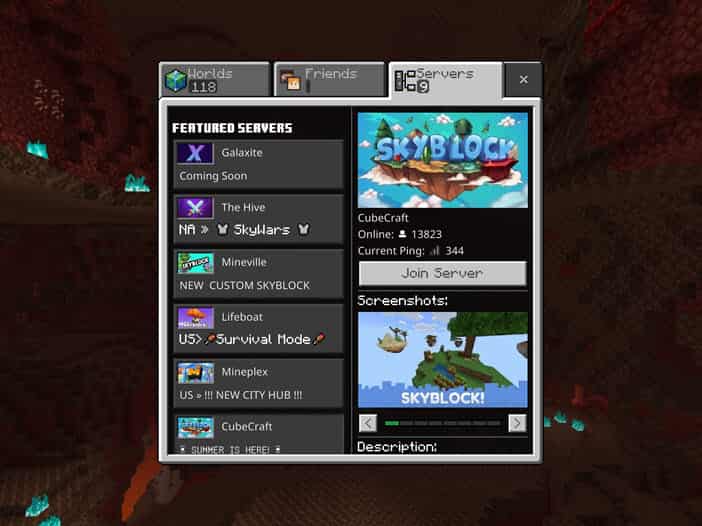 There is a workaround. You can make money by running your Minecraft server legally. There are ways you can generate revenues from your Minecraft server. We will look into a few of them in this article.
Accept Donations
Yes, this might not be the prettiest way to make money. But, there is nothing wrong accepting donations for the service you have offered.
Gamers are happy to offer generous donations to servers that are well maintained.
But, you need to make sure a donation does not give one player an advantage over another. It is against the gameplay rule.
Collecting donations could be rewarding, as there is no limit. You never know how generous some gamers could be.
Charge for game server access
You can charge an access fee to your Minecraft server as long as it does not violate Mojang's gameplay rule. It means the charge must be the same for all players, and there is no special advantage for anyone.
You have spent a great amount of time and effort to create Minecraft worlds, building beautiful structures, and developing mini-games. It makes sense to charge an access fee to your server.
Charging a membership fee
As an extension of the server access fee, you can charge a membership fee for a fixed access duration. It could be weekly, monthly, or yearly.
Again, Mojang's gameplay rules applied. No player has an advantage over others. Every player should be treated the same. A membership fee has a great potential to turn into a recurring online income for you.
Affiliate Marketing
You can create a website for your Minecraft server. This is important, and you should do it. A website for your Minecraft server allows you to generate revenue. Posting affiliate links is one of the monetization methods you can apply to your website.
Affiliate marketing is a proven business model. And it is how I make money online.
There are many products you can promote on your website. Here are some ideas:
Recommending Minecraft hosting service, for example, Hostinger
Promoting gaming accessories from Amazon
To learn how to start a website, you can check out my FREE Guide to starting a website.
To learn more about Affiliate Marketing, this is where I learned and started my affiliate marketing business.
As an example, you can work with Minecraft hosting services like Hostinger. You can promote Hostinger's Minecraft server hosting service. When a player signs up to Hostinger's service via your affiliate link, you earn a commission.
Sell Advertising & Sponsorship
In addition to affiliate marketing, you can generate revenue from your Minecraft website by selling advertisements and inviting sponsorships.
Advertisement
A website of a Minecraft server could attract traffic from gamers. You can generate revenue by selling advertisements on your website.
Sponsorship
Finding a sponsor for your Minecraft server might not be the easiest way to make money, but it could be very rewarding.
A sponsor could fund your Minecraft server in exchange for ad placement, promoting their product, or service on your website.
Mojang does not allow advertising on the gaming platform, but you are free to monetize your website.
Sell in-game items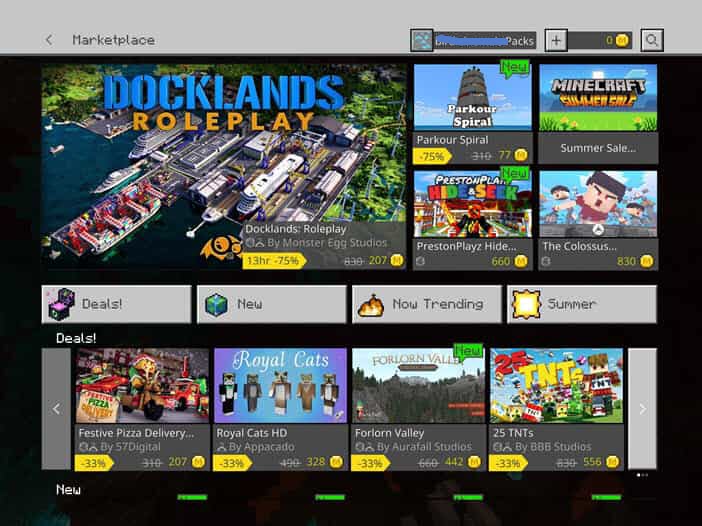 Mojang allows you to sell in-game items as long as it does not affect gameplay rules. That means your merchandise would not give a player advantage over others.
The items you can sell includes:
Skins
Texture packs
Mash-ups
Adventure packs
Mini-games
To sell merchandise on Minecraft servers, you need a payment processing service. Minecraft Marketplace and Tebex are two popular options.
Tebex is a service that helps Minecraft servers make money from in-game monetization. It allows you to create an online store and link it to your Minecraft server easily.
Minecraft marketplace allows you to sell your creations on Minecraft in-game marketplace. You need to join and be approved as a Microsoft partner.
Youtube and Twitch streaming
Youtube and Twitch are popular streaming services for gamers. You can stream from your Minecraft server.
Walkthrough your Minecraft world to your audience, create how-to videos or form a team to play, etc. These videos are engaging and fun to watch.
With streaming, you are promoting your Minecraft server. At the same time, you can earn extra income by placing video banners and promoting gaming products.
To build a successful video channel, you need to be consistent. You need to publish video consistently to engage with your subscribers.
How to make money with Minecraft – Final words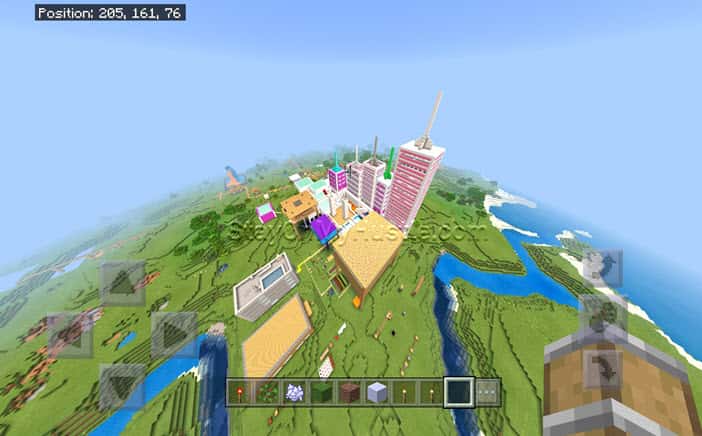 Now you have my list of 7 ways to make money with Minecraft. Before I finish this article, I want to give you a quick summary on how to set up your Minecraft server to make money.
How to set your Minecraft server to make money
Choosing the right hosting company
Most web hosting companies that provide Minecraft server hosting offer a 1-step server setup. I recommend Hostinger. Hostinger offers affordable and quality hosting services.
Build your Minecraft world
Your Minecraft world is the storefront of your server. Players are attracted to a well designed and built world. It takes time to build but it is rewarding.
Build your website
With your Minecraft server and world built, the next step is to create your website. Do not skip this step! A website is where you can maximize the chance of monetization.
Promote your server
There are several ways to promote your Minecraft server. Here are 2 methods you can use to promote your server:
Social media: Sharing your server on platforms Twitter, Instagram, TikTok, or Facebook page, etc.
Get listed in Minecraft server directories. This is a good channel to attract a constant stream of new players to your server.
That's it. Now you know it is absolutely possible to make money with a Minecraft server. And I hope this article has given you an idea to get started.
Now it is over to you. Put in the effort, and go make some money!
Do you have any questions or comments? Please feel free to drop me a line in the comment section. I am happy to help.