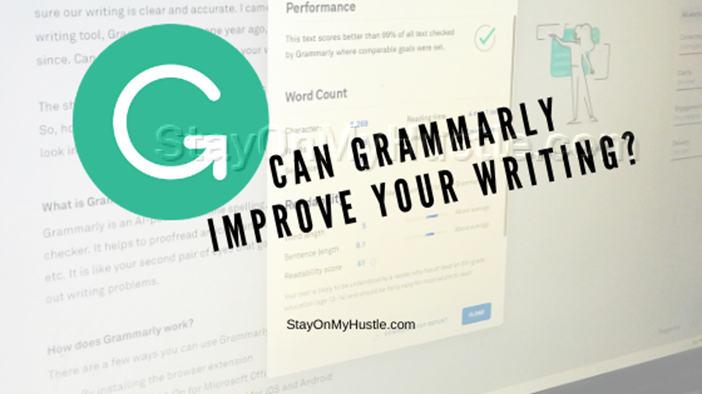 This post may contain affiliate links. Read the disclosure for more info!
Whether you're a blogger, internet marketer, or writer, we want to make sure our writing is clear and accurate. I came across a popular online writing tool, Grammarly, about one year ago, and I have been using it since. Can Grammarly improve your writing?
The short answer is Yes. I have been using Grammarly on all my devices. So, how does Grammarly help your writing? Is it worth using it? Let's look into the details in this post.
What is Grammarly
---
Grammarly is an AI-powered online spelling, grammar, and punctuation checker. It helps to proofread articles, emails, books, and blog posts, etc. It is like your second pair of eyes that goes over your work to flag out writing problems.
Can Grammarly Improve Your Writing? How does Grammarly work?
---
There are a few ways you can use Grammarly:
By installing the browser extension
By installing Add-On for Microsoft Office
By installing Grammarly Keyboard for iOS and Android
By installing Grammarly standalone editor
By using Grammarly web-based editor
As you write on the browser with Grammarly extension installed, or in Grammarly's Editor, Grammarly's algorithms check and flag potential issues in the text and offer suggestions for corrections. The corrections include grammar, spelling and usage, wordiness, style, and punctuation. Besides, it also provides the reasoning behind each revision.
Features of the Grammarly
---
Grammarly is a digital writing assistant that provides real-time suggestions for improving readability, word choice, writing style, and tone.
Grammarly offers a Free version and Premium version.
The Free version offers spelling and critical grammar checks.
In addition to the features of the Free version, the premium version offers over 400 types of checks and features such as vocabulary enhancement suggestions and plagiarism check.
Spell Checker
Grammarly checks every word you type in real-time. It is a robust spell-check tool with high accuracy.
Plagiarism check
Whether or not it is intentional, plagiarism is never good for a writer or blogger. Grammarly compares your writing to billions of web pages across the web for any cases of plagiarism.
Grammar and Punctuation check
As you write, Grammarly detects grammar and punctuation mistakes, both basic and advanced. It also provides suggestions and explanations of the errors. Grammarly does not only correct your mistake, but it also educates you at the same time.
Writing Style
This is my favorite feature. Grammarly provides real-time insights about your writing style, such as readability, length of sentence, your choice of phrase, and usage of passive voice. It offers actionable suggestions for you to adapt and improve your genre-specific writing style.
Adapting Your Writing Style
Grammarly provides feedback on your writing according to your genre-specific writing style. You may set your target audience and writing goals such as Formality, domain, Tone, and intent, etc. As you write, Grammarly will offer a tailored writing suggestion based on your goals.
Here are the main features of both Free and Premium Grammarly
| | | |
| --- | --- | --- |
| Features | Free | Premium |
| Grammar & Spell Check | Include | Include |
| Punctuation, Context & sentence structure | x | Include |
| Vocabulary enhancement suggestions | x | Include |
| Readability | x | Include |
| Plagiarism check | x | Include |
| Writing style check | x | Include |
How much does Grammarly cost
---
Grammarly offers 3 payment plans for the premium package.
Monthly
$29.95/month
Billed monthly
Quarterly
$19.98/month
one payment of $59.95
Annual
$11.66/month
one payment of $139.95
Pros and Cons
---
Grammarly is definitely a product of good quality. However, it is not perfect. Below are the Pros and Cons of Grammarly
Pros
Cultivating good writing habit
Proofread your article in real-time
Plagiarism check
Easy to use
Offer Free version
Cons
Premium version could be a bit pricey for some
The Free version is limited to spelling and critical grammar check
No Free Trial of Premium version
Who would benefit from Grammarly?
---
Whether English is your first language or not, you can benefit from Grammarly's robust features.
The primary user groups of Grammarly are:
Bloggers
content marketers
Professionals who want to produce reports, presentations, or emails that are accurate and mistake-free.
Students
How to use Grammarly?
---
You may choose to start writing in Grammarly's Editor or any web interface on the browser with Grammarly extension. There are so many ways to integrate Grammarly into your working routine.
For my blog writing, I like to draft it on Google doc. I then copy and paste the final draft into Grammarly's Editor for the last check before publishing. This is just my personal preference.
How does Grammarly help me?
---
English is my second language. And I have many bad writing habits. Regularly writing long sentences, using passive voice, and spelling mistakes are just some of them. Grammarly not only corrects my errors, at the same time it educates me. Over time, my writing improves. Even though it is not perfect, I can write with more confidence now.
Final thoughts
---
Is Grammarly really worth it? My answer is YES. Even with the free version, there are heaps of benefits. Grammarly helps me to write with ease and confidence.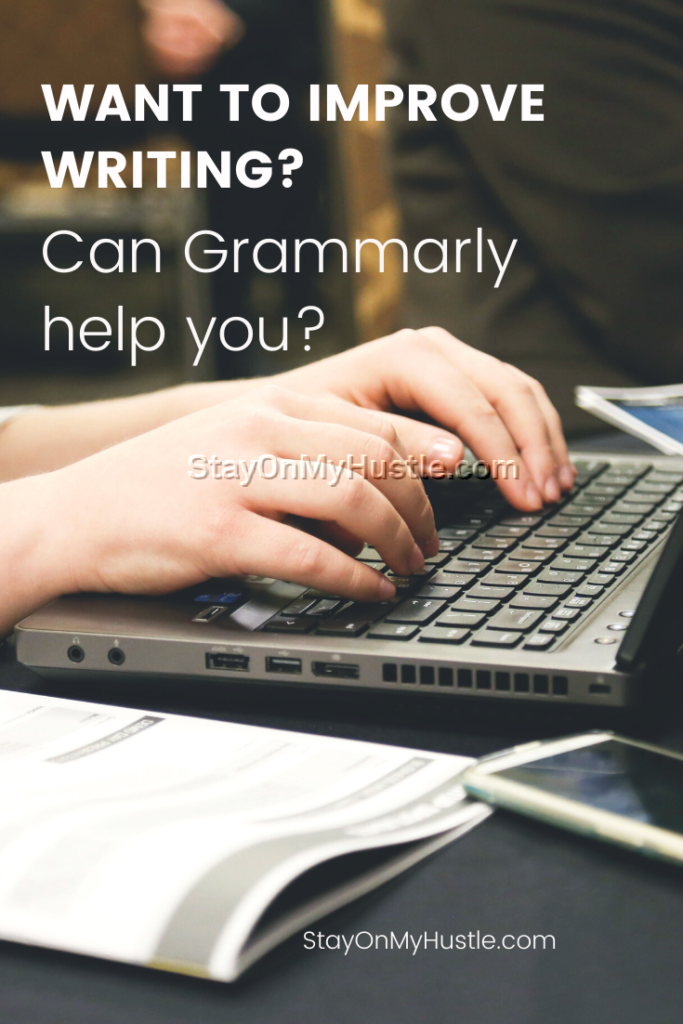 Besides, as a blogger, I appreciate the plagiarism check to make sure my content is unique. Plagiarism is a big NO if you are serious about your online business. It affects your reputation as well as the SEO of your website.
I started with the free version and went ahead to use the premium version. It's now one of my recommended tools for my affiliate marketing business.
Is it worth paying for Grammarly?
If you can afford, by all means, check out the premium version of Grammarly. It is packed with useful features. If you are on a tight budget, I would suggest you to at least use the Free version of Grammarly.
Grammarly can improve your writing
Grammarly offers robust features that can help you to produce accurate and error-free writing.
Affiliate Marketing training recommendation
---
If you are interested in learning more about affiliate marketing, I would like to invite you to check out the Free Online Entrepreneur eCourse by Wealthy Affiliate. The eCourse offers a step-by-step guide for you to start your first Online Business. You can also find my review of Wealthy Affiliate Here.
Why not leverage your passion and talent in writing, learn to start an online business. Affiliate Marketing is a proven, profitable business model. With the right training and support, you could be building a business that will provide you a passive income.
How can I help?
Do you have experience with Grammarly? Or do you have any questions? Please leave me a comment.