This post may contain affiliate links. Read the disclosure for more info!
Update [August 2019]: I was contacted by Misha on August 2019, and was told the products and services of Super Affiliate Network are now updated. The review below was based on the old products line.
You can check out my other recommended Affiliate Marketing training HERE.
Welcome to my Super Affiliate Network review.
Today, let's have a look at another affiliate marketing related service, The Super Affiliate Network (SAN). SAN offers training, affiliate program and a community of affiliate marketers. What is the super affiliate network about? Is The Super Affiliate Network legit or a scam? Let's find out together in this review.
At a glance
---
---
What is The Super Affiliate Network
---
Super Affiliate Network (SAN) is an affiliate marketing training program and a global community of online entrepreneurs. It teaches members to set up their own affiliate marketing business.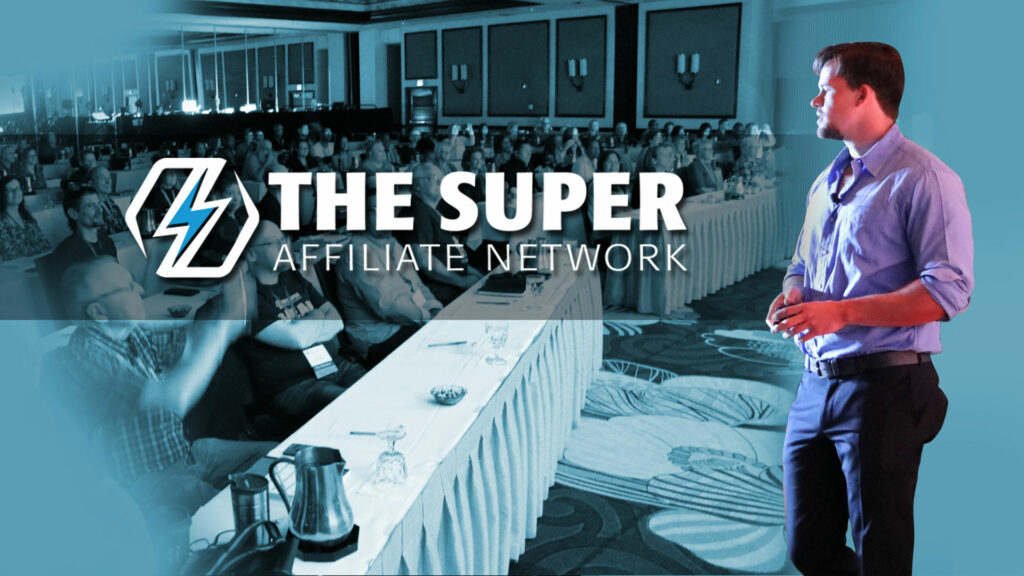 Founded by Misha Wilson, who claims to be "the youngest and fastest growing traffic and conversion expert on the internet" and built a multimillion dollar company by the age of 25. If you haven't heard of him, you can read more about Misha on his website here. Just to note, these claims are from his own blog or SAN website, I have no other information to prove the validity.
The Super Affiliate Network training program
---
The Basic Membership ($47/month) comes with a 3-phase training program. The program focuses on the basic of affiliate marketing. The topics covered includes:
Mindset
Psychology
Email Marketing
List Building
Selling
Automation
All modules are delivered in video format. A new member will be assigned an advisor to guide you along.
The training program focuses a lot in email marketing as well as Solo Ad technique (Solo Ad course is an upsell, to be purchased separately). Solo Ad is basically an in-depth email marketing strategy. This strategy requires initial investment where you purchase a set number of clicks from Solo ad seller's email lists. In other words, you are 'renting' someone else's email list to promote your offers.
This method might be effective in some cases, however, it is not the best option for beginners as the initial capital requirement can be high with no guarantee of success.
How much does it cost?
---
I think it is time to look at the cost of joining the Super Affiliate Network. I want to bring up this discussion early is because I feel potential customer like yourself needs to be aware there are upsells, and SAN's affiliate program payout is tied to the type of memberships.
The Basic Membership costs $47/month. SAN does offer $1 30day trial. To reduce the monthly cost, you can choose to forgo the $1 trial and start with $37/month right from the first day of joining.
Upsell starts immediately upon your joining of Basic membership. You are presented with 2 products:
Premium Membership with Solo Ad Success Formula

An in-depth course of Solo Ads email marketing strategy. This course costs a one-time $97.

Super Affiliate Monthly Newsletter, one-time $47

This is a monthly video update from the founder Misha Wilson. He will show subscriber what's currently working in his business, and what they can adapt into their own.
Pro Membership, one-time $2,497. This membership type offers more in-depth marketing training, tools, and support.
As a Pro member, you will have access to SAN's private Facebook group, Monthly immersion Coaching and week Pro Coaching. In addition, Pro members get to access specific products created for this membership type such as Authority Hacking, Systematic Profits, Magnetic Selling Machines and push Button Swipe File Collection, etc.
Maui Intensive Mentoring, one-time $12,497. This is an exclusive 4-day event held in Maui, Hawaii. Participants get to meet Misha and the team, and they will be helping participants to build out their marketing funnels, webinar presentations, sales machines, and emails, etc. In case you missed it, this costs $12,497.
Super Affiliate Network also offers an affiliate program for its members to promote and earn commissions. However, this is where it gets a bit complicated. Please read on.
Pros & Cons
---
So far, we have discussed the main features, membership types and affiliate program of the Super Affiliate Network. Let's have a quick look at Pros & Cons of SAN in overall.
The Good
$1 Trial.
This gives you a chance to access to member's area with little to no risk. With the cost of a dollar, you have access to The Profit Boosting Bootcamp which is pretty good.
Affiliate marketing training materials are of good quality.
Courses are delivered in video format. The delivery of the course, which is arranged into different days with homework completion is helpful for beginners. In addition, there are weekly Live Webinars which provide valuable and useful information.
Misha Wilson's Brainchild
SAN is transparent about its founder and the team. Comparing to a lot of companies out there that are not willing to show their real identity to the public, this is a plus point to SAN.
The Bad
Expensive Upsells.
While the BASIC Membership which costs $47/month after the trial is reasonable, the upsell of Pro membership $2,497 and Maui program $12,497 are way too expensive for beginners.
Training focuses most on paid traffic and no SEO training
The training emphasizes a lot on Solo Ads strategy and other paid traffic such as Facebook ads, YouTube Ads, and PPV. In addition, while the Solo Ads training costs $97, the cost to apply the strategy could be high as well.
No Search Engine Optimization technique is taught.
Is The Super Affiliate Network a scam?
---
All right, so now, Is the Super Affiliate Network a scam? NO. I would not label them as a scam. As a matter of fact, SAN offers a pretty good quality of affiliate marketing training. The 3 characteristics of SAN that makes me hesitate to recommend them:
High-ticket membership products
Heavy self-promoting
The expensive upsells do not make them a scam, but you need to be aware, and there are lots of other services out there provide better value at a lower cost.
Final Thoughts
---
Do I recommend the Super Affiliate Network? No, I do not. It is just too expensive to deal with them. $2,497 for Pro membership? It is a NO NO to me. Personally, their heavy emphasis on paid traffic and lack of SEO training are other main factors that turn me away from them.
Affiliate marketing is a business opportunity that you can start with minimal financial investment (I said minimal, not zero). Especially for beginners, I do not think it is a smart idea to spend thousands of dollars on courses.
If you are interested in learning Affiliate Marketing. I would like to invite you to sign up the FREE Online Entrepreneur e-course. It is designed to give you a very good head start into the world of Affiliate Marketing.
Start Your Online Business Today
Learn Affiliate Marketing For FREE