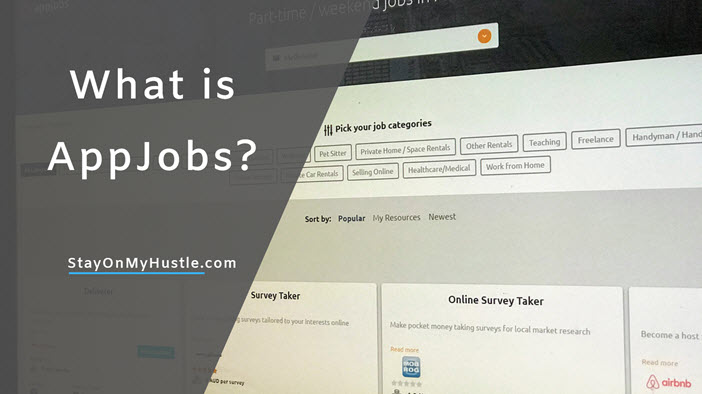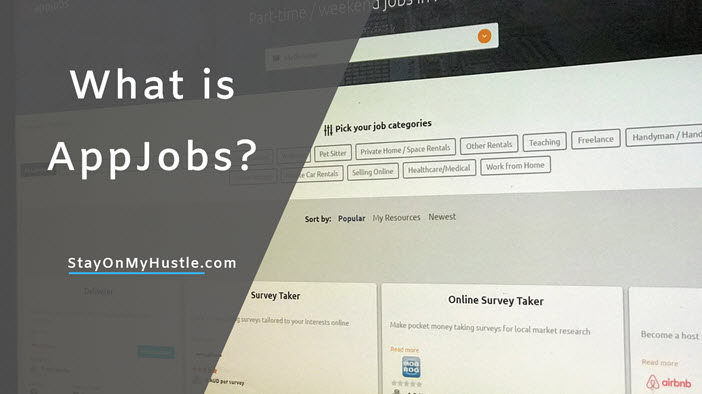 Looking for a side hustle to supplement current income? Or looking for a gig to fill the void while waiting for the next job?
The popularity of App-based and gig jobs has been rising in recent years. It enables gig-workers to work wherever and whenever he/she wants. AppJobs is a service that helps to navigate through the gigs economy marketplace. So, what is AppJobs?
Want To Know How Do I Earn An Income Online? Here Is My 4-step Process To A Successful Online Business
What is an app-based or gig job?
A gig job is a temporary job where you work as an independent contractor or freelancer. You get paid by completing an assigned task. No string attached. A gig worker is free to take on any project or task whenever he feels fit.
It is also called an app-based job as the majority of gig economy platforms such as Uber or DoorDash matches works and gig workers solely via mobile apps.
If you are looking for a job search service that focuses on app-based and gig jobs, you are in the right place.
In this post, I am going to show you AppJobs, a new job search service that focuses on app-based gigs. I will review the service by showing you:
Who is behind the service
How to get started
What can you find on the platform
My verdict
Right away, let's start our AppJobs review.
What are the upsides of AppJobs?
#1 Focus on App-based jobs
The platform focuses on app-based and gig jobs. The service helps to narrow down the search. You don't have to filter out the unwanted result (for example, the non-app-based job postings) in the traditional job search website.
#2 Rating and reviews of companies by users
Users are able to rate, leave reviews about jobs, companies, and fees. These help users set the right expectation before taking a job.
#3 Partnering with established platforms
AppJobs partners with a growing list of gig-work acquisition platforms. The partnership offers opportunities to job seekers to find a suitable job quickly.
#4 It is free for jobseekers
It is free to search and sign up for a gig job using AppJobs. There's no catch. Just hop on and start searching.
What are the downsides of AppJobs?
There are not many downsides for now. It is a new service. If I were being picky, here are the two minor downsides (but, they are really minor):
#1 Still growing, more jobs and coverage needed
The service currently has better coverage in Europe and the United States. Although AppJobs is available in Melbourne and Sydney, I hope to see more jobs in Australian cities.
#2 Sign up process could be simplified
There are so many buttons and categories selections during the signup process. This is not a show-stopper, but certainly an annoying step.
Want to know more about AppJobs? Read on.
What is AppJobs?
AppsJobs.com was founded in 2017 in Stockholm, Sweden. The platform aims to help people to find an app or a digital platform to make money with.
In short, it is a market place for gig-workers.
AppJobs.com connects gig-worker acquisition platforms such as Uber or TaskRabbit with gig workers across the globe, and offers opportunities to both parties.
It is now the largest community of gig workers.
The platform allows you to search, compare, rate, and review app-based jobs.
About the company
AppJobs.com is a Stockholm based company with around 60 staff. It currently has over 1 million members across more than 400 cities and 40 countries. According to the platform, it is now listing over a thousand gig-platforms globally.
How to get started?
You may start searching for a job, reading reviews, and finding out more information about a company right away. Once you have decided to apply for a gig job, you can sign up for a free account with AppJobs.
Here is an example of how to search and apply for a job on AppJobs:
Step 1. Enter your city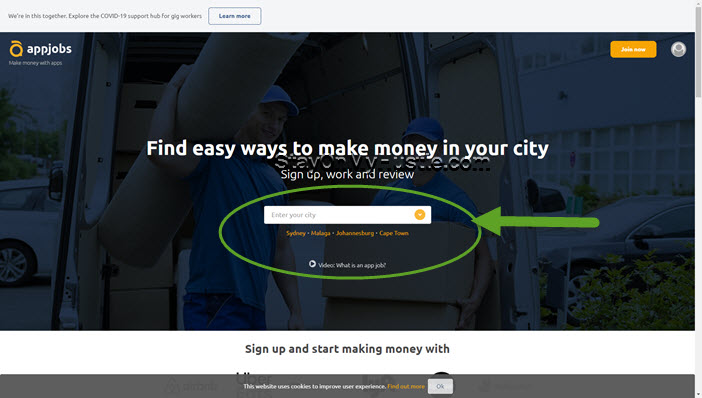 Step 2. Select a category to view available jobs
Step 3. Start applying for a job by signing up a free AppJobs account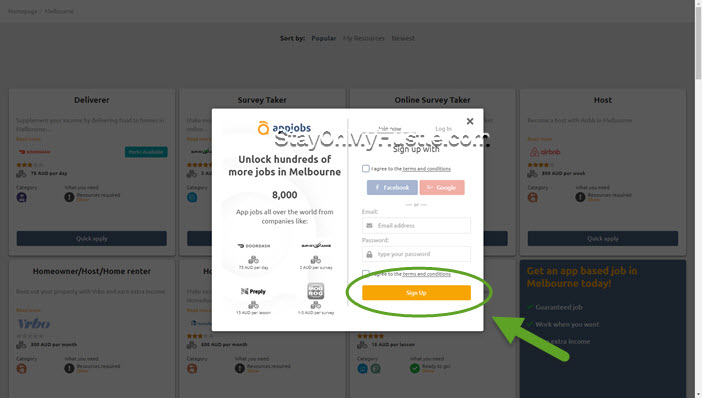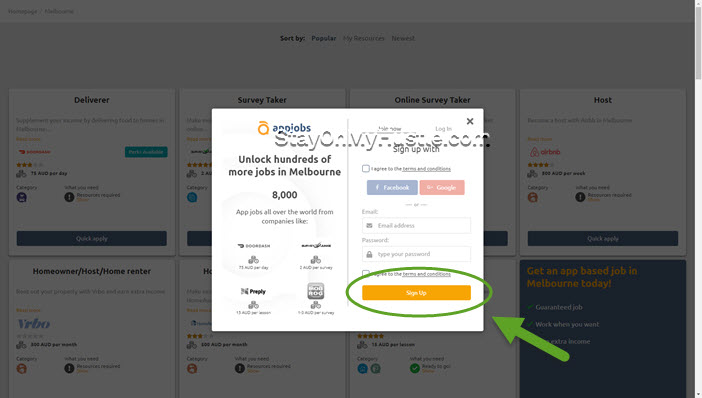 Step 4. AppJobs will lead you to the partner platform to continue the application. You may come back to share your experience later.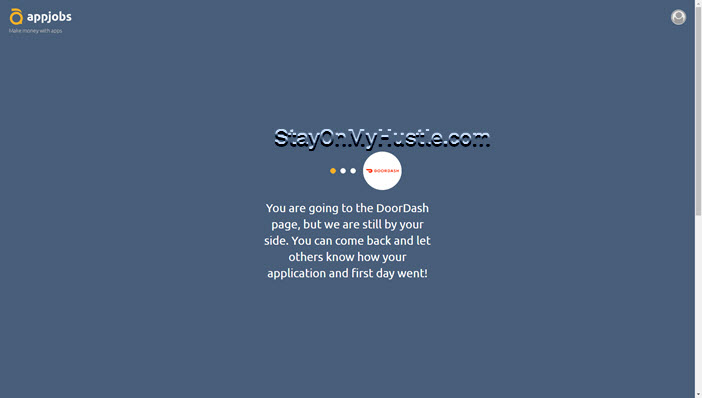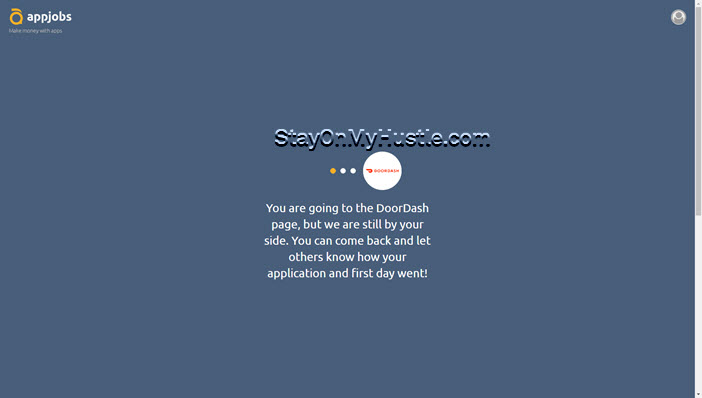 That's it. The process is simple and free of charge.
What can you find on the platform?
The jobs available depend on your location. There are more jobs available in populated cities like New York, Chicago, or London as compare to Adelaide.
There are all types of gig works you can expect. Rideshare Driving, Food delivery, babby sitter, dog walker, or Airbnb host, etc.
AppJobs partners with leading gig-workers acquisition platforms. Here are some of the partners you can find on AppJobs.
WOSHAPP
Lime
Uber
Uber Eats
Lyft
CareGuide
Airbnb
DoorDash
Rover
Glovo
TaskRabbit
Street Stream
Just name a few.
AppJobs review verdict – Is it legit?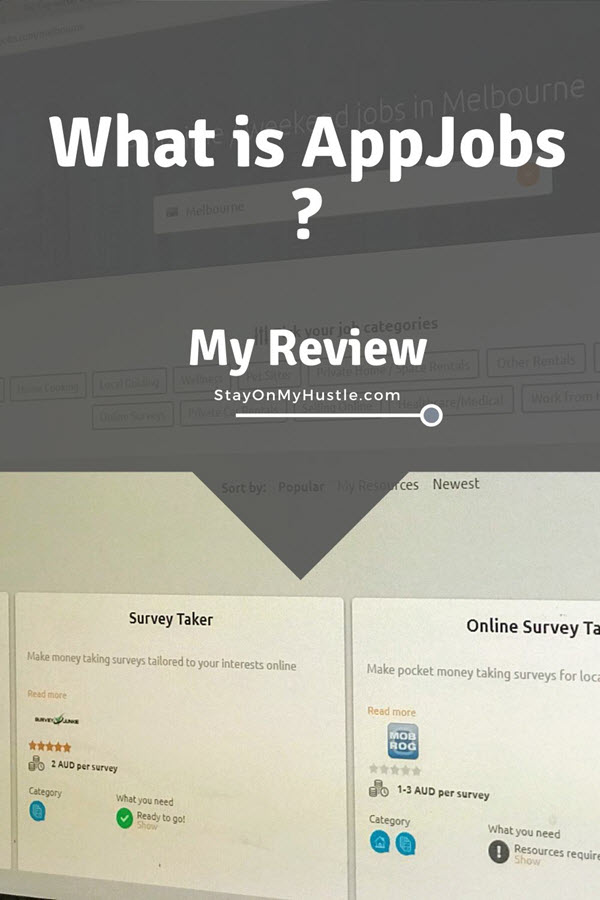 Is AppJobs legit? It sure is.
Whether you are a retiree looking for casual works to fill up your free time or a university student looking for casual work to supplement your expenses, AppJobs can help.
There is a good range of jobs and gig-work platforms for you to choose from. And it is completely free for job seekers.
Ready to start searching for your next gig? Head over to AppJobs now.
If you are interested in knowing my side hustle to make money online. Check out here.