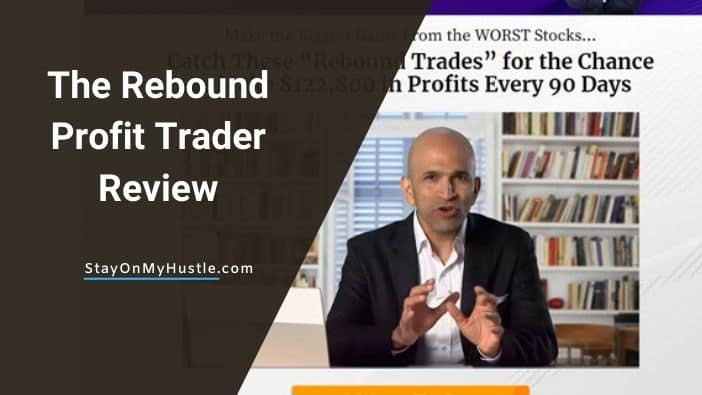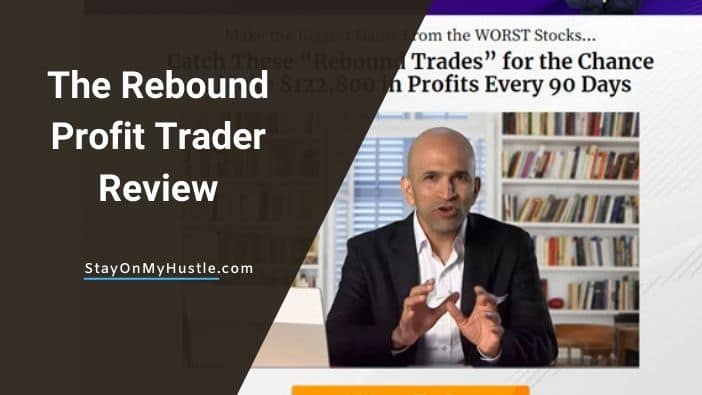 I always keep an eye on potential money making opportunities online. The bold claim of the Rebound Profit Trader caught my eyes.
Rebound Profit Trader is a newsletter service from Banyan Hill Publishing. It claims you can turn $10,000 into $100,000 every 90 days.
What's the newsletter all about?
Rebound Profit Trader is a subscription-based newsletter. It costs $2,995 yearly. It offers option trading recommendations to subscribers using its proprietary trading system. The system catches the rebounding stocks that are making new highs or lows.
If you are looking to find out more about Rebounce Profit Trader, you have come to the right place. In this blog post, I want to show you the details of the system to help you to decide if it is worth your time and money.
Without further ado, here is the Rebound Profit Trader review.
What is Rebound Profit Trader
Rebound Profit Trader was introduced by Paul Mampilly in a video session called Rebound Profit Summit. It is a newsletter subscription service.
Although the company calls it a newsletter subscription, the core service is to offer subscribers trade recommendations.
Rebound Profit Trader is based on a strategy that captures the stocks with rebound momentum after a "micro-crash" or new highs. The strategy uses options trading to capture these quick movements.
According to the founder, the strategy is able to bring subscribers quick and explosive profits on stocks.
What's inside Rebound Profit Trader
The subscription provides a few features:
Trade Alerts
When an opportunity appears, the company will send out trade recommendations to subscribers with all the details required to get invested immediately.
The Rapid Profit Trader trading guide
A quick-start manual for subscribers. It is a specific instruction on how you can hit the ground running using this service.
Options 101 Guide
This is an introduction and option trading "How-To". It is designed for new option traders.
Rebound Profit Trader Portfolio
A model portfolio that shows trade details of all Rebound Profit Trader recommendations.
Weekly podcast
Every Wednesday, the team discusses the market and current open positions in the podcast.
24/7 Website Access and dedicated Customer Service Team
Subscribers get access to the members-only encrypted website. Besides, there is a dedicated customer service team that is available from Monday to Friday between 8 am to 8 pm.
Who is Behind Rebound Profit Trader
Rebound Profit Trader is the brainchild of Paul Mampilly.
Paul Mempilly is an American investor and former hedge fund manager. He has been featured on CNBC, Fox Business News, and Bloomberg TV.
Paul has decades of investing experience.
How much does the newsletter cost?
Rebound Profit Traders charges a subscription fee of $2,995 yearly. Your subscription is set to automatic renewal. Make sure to turn the auto renewal feature off if you aren't satisfied with the service.
Refund policy
There is no refund available.
The "Winning Every Week" Guarantee
Paul Mampilly guarantees his track record will give subscribers the chance to average a winning trade every single week.
If they fall short of the guarantee, subscribers will be offered the second year of Rapid Profit Trader subscriptions for free.
How does Rebound Profit Trader work?
The essence of the Rebound Profit Trader system is to capture momentum moves of stocks that are rebounding from recent new highs or lows.
It follows a proprietary 3-step strategy that finds stocks that have the most momentum.
When the team finds one that meets all of their trading criteria, they will find an option on that stock and recommend it.
It is not a day trading strategy. Roughly 52 times per year, Paul and his partner, Ian Dyer, will send out a brand-new trade recommendation.
The Rebound Profit Trader Review – Closing Words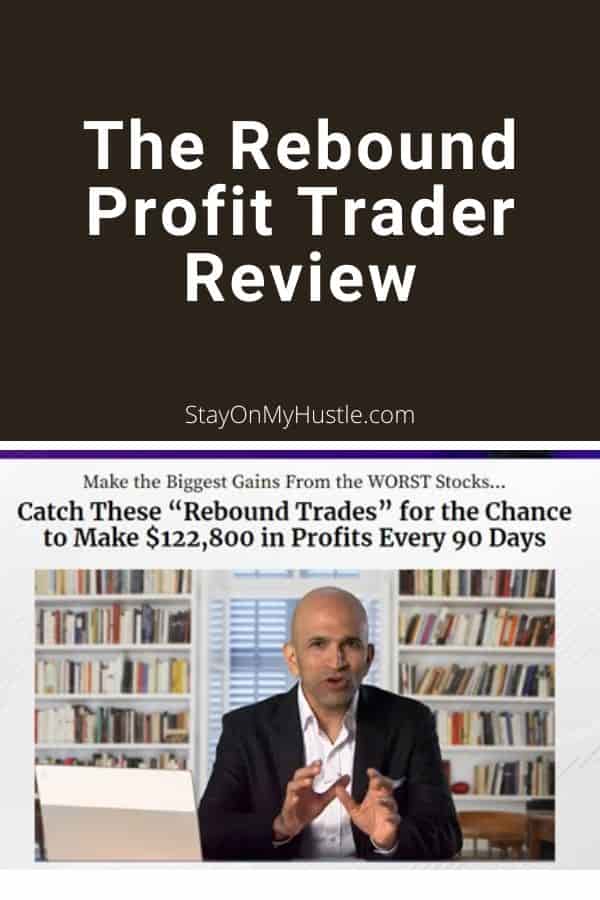 The Rebound Profit Trader is a valuable newsletter. You will learn about option trading and tips from successful investors.
But, to pay $2995 a year for a newsletter subscription is something that you need to think about.
There is no refund available for the service. Make sure you are aware of this before making the purchase.
The earning guarantee is not the same as a refund guarantee. If you are not satisfied with the service, why would you want another year of free subscription?
If you are really interested in learning more about Paul Mampilly's investing style, there is a free option. Check out Banyan Hill's free newsletter Bold Profits Daily where Paul is one of the regular contributors.
Do you have any experience with the newsletter? Leave me a line in the comment section.
Next: Affiliate Marketing is my favorite way of making money online, here is the list of the best training courses you should look at.