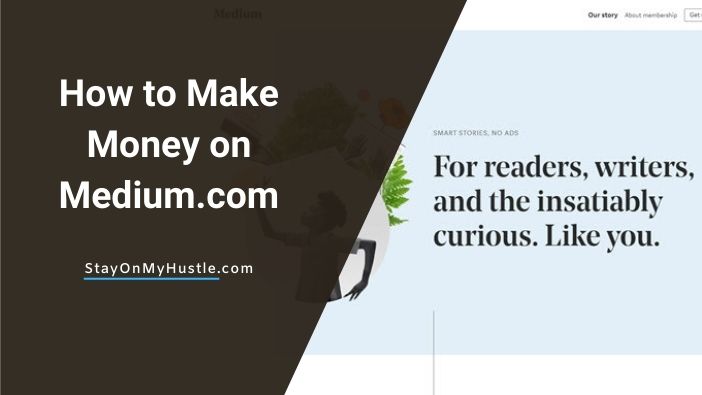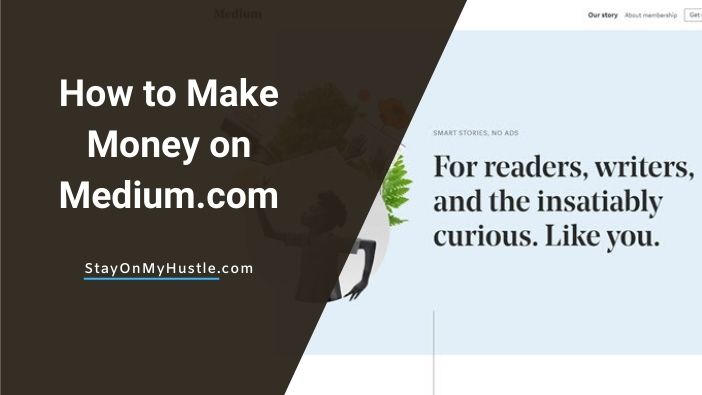 Medium is one of the most popular blogging platforms. Can you make money by writing on the Medium platform?
The short answer is yes. Medium's partner program offers bloggers an opportunity to make money while writing on the platform.
If you love writing and looking to make money while writing on Medium, you are in the right place.
In this blog post, I want to show you the method to make money on Medium.
What is Medium?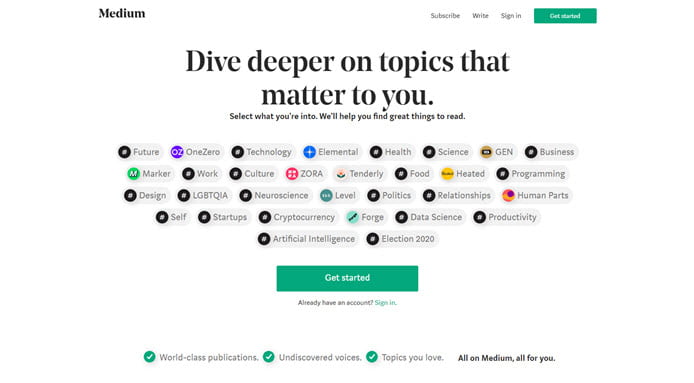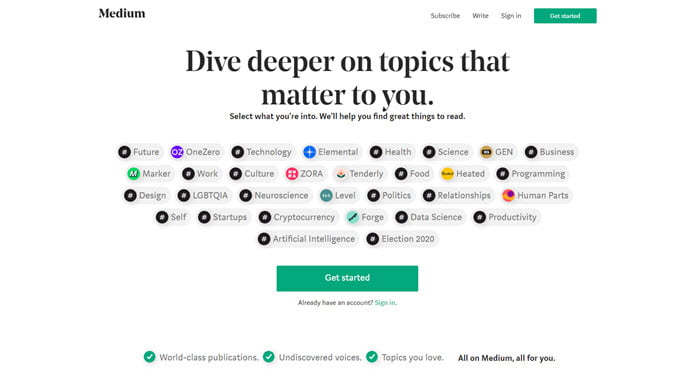 Medium is one of the most popular minimalist blogging platforms. It was founded by Twitter's co-founder Evan Williams back in 2012.
The platform hosts a massive collection of articles written by both amateurs and professionals writers alike. It offers writers a free platform to write and earn money.
The clean interface without ads popups is Medium's selling point.
It attracts the massive traffic of readers. There are currently over 120 million readers on the platform. You can literally find something to read on any topic under the sun.
The minimalist design of the platform gives readers a very comfortable reading space.
However, the Medium is not all free for readers.
Readers are allowed to read 3 articles per month for free or pay $5 for a monthly subscription. It is still considered pretty affordable for avid readers.
How does Medium work?
For Writers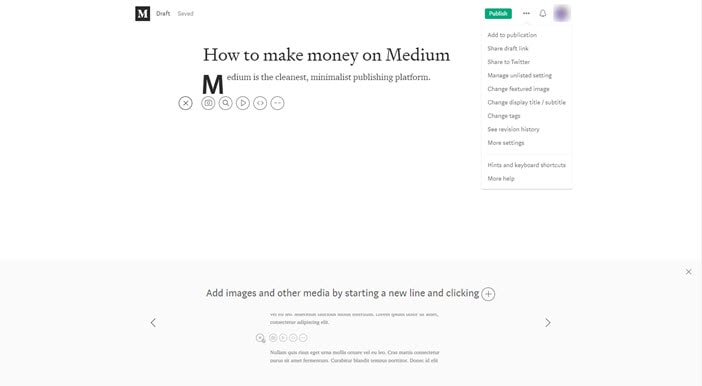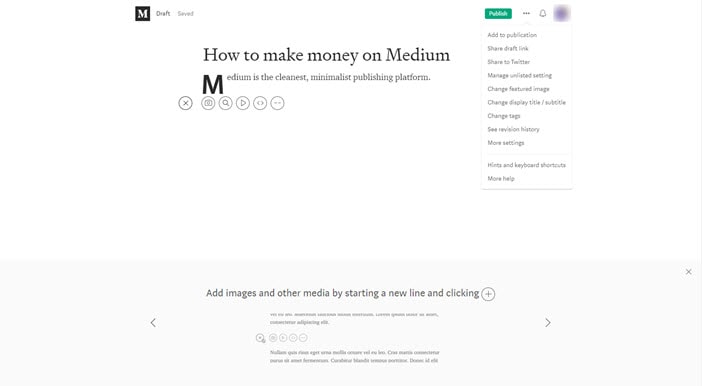 Medium is a unique online publishing platform. Anyone can create content and share it online. It offers writers an easy-to-use editor. It is free to publish on Medium.
The platform categorizes user-created content into categories such as Business, Science, Culture, etc.
Readers can search for topics of interest in different categories.
In addition, Medium partners with large publication groups such as Sports Illustrated, The Economist, hacker Noon, and Twitch.tv Blog etc to distribute content on their platform.
For Readers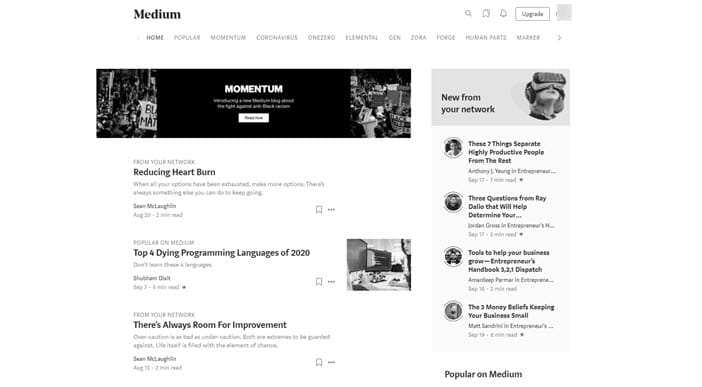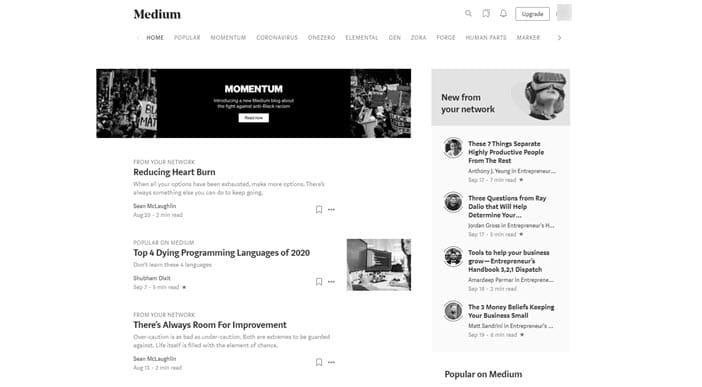 Medium uses proprietary technology to show potentially interesting content to a given user. It publishes monthly magazines and curates daily selections for members.
Readers can interact with writers by clapping on their articles, leaving meaningful responses, and highlighting favorite passages.
How does Medium.com make money?
The business model of Medium.com is based on subscription fees. It charges readers $5 a month or $50 a year subscription fee. Part of the subscription fee is then shared with qualified content creators.
It is a win-win business model for both readers and writers. It encourages quality content by sharing revenue with writers.
Paid Medium members enjoy unlimited,ad-free access to the stories on Medium. There are exclusive month magazines, audio versions of popular stories, and curated daily selections from leading publishers and magazines.
How to Make Money on Medium.com – A system for Writers and Readers, not advertisers.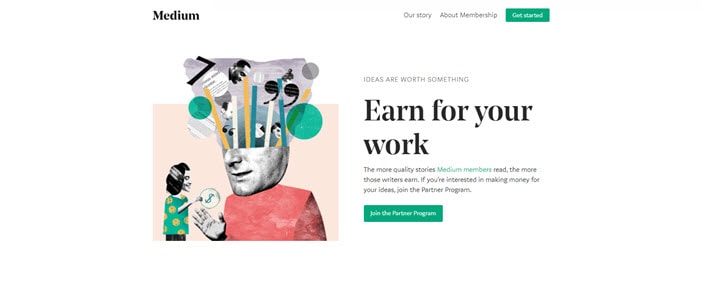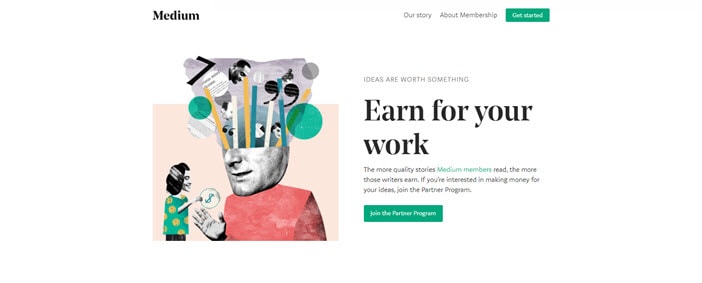 When we talk about making money online, advertising is always the focus. But, that is not the case for Medium. Medium creates a monetization model that focuses on writers and readers.
To make money on the Medium platform, the first step is to sign up as a writer and Medium Partner Program.
It is free to join the Medium Partner Program.
Medium.com emphasizes high-quality writing. Writers are paid based on stories read the time. The longer the Medium members read your stories, the more you will earn.
Writers have the option of publishing content behind the paywall or make it freely accessible 100% of the time.
The money paid to the writers is from paid readers' subscription fee. We will look at the details of this model later.
Medium Partner Program Payment
The medium Partner Program uses Stripe to process payment.
You will need to provide Stripe with your Bank account or debit card detail. If Stripe is not available in your country of residence, there is no workaround at the moment. This is the only payment method for now.
If making money on Medium is your sole purpose of joining, make sure Stripe is available to you before getting started.
How the Medium Partner Program works
Let's look into some details of the Medium Partner Program.
After signing up with the Medium Partner Program, you can start writing your story and put it behind the paywall.
When you put your story behind the paywall, it will be submitted to Medium curators for review. If your story meets Medium's Curator Guidelines, a curator will recommend it to readers.
Note: You will still be paid as a partner even though your stories are not recommended by the curator team. Curators' recommendations are a boost of traffic, not approval of publication. Of course, more traffic means more potential earning for you.
The Medium Partner Program pays writers every month. The amount of earning is determined by member reading time. The longer paid-members read your story, the more you earn.
Each member's subscription fee is distributed proportionally to the stories that he/she engaged with that month.
Medium Editorial Guidelines
Medium sets out 3 editorial guidelines for writers. These guidelines ensure the quality of stories on the platform.
#1 All writing and images must be your own or with permission or citation.
#2 Medium does not accept advertising. No link or self-promotion is allowed.
#3 Avoiding listicles or fluff pieces. Medium prefers in-depth analysis, reporting, or essays.
Syndicating your blog posts to Medium.com
Another potential way of making money on Medium is to syndicate your blog posts to the Medium platform.
Medium uses the rel=canonical tag for imported stories using the official Medium import tools.
This essentially informs Google that your original article maintains the ultimate authority. Google will prioritize your blog in the SERPS, not Medium.
You can effectively drive traffic to your blog, and earn money with the Medium Partner program.
In addition, affiliate links are allowed on the Medium stories, as long as affiliate disclosure is clearly stated.
How to make money on Medium – Closing Words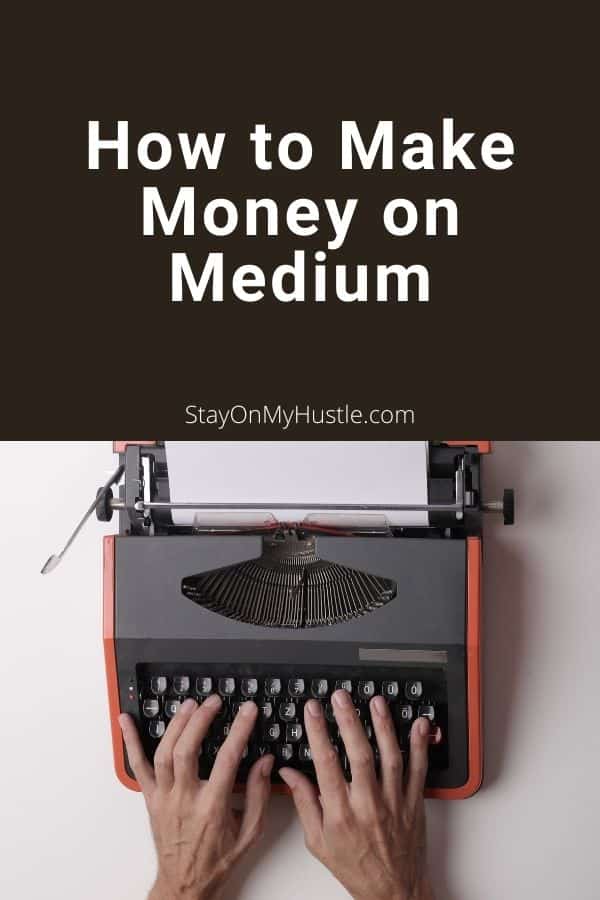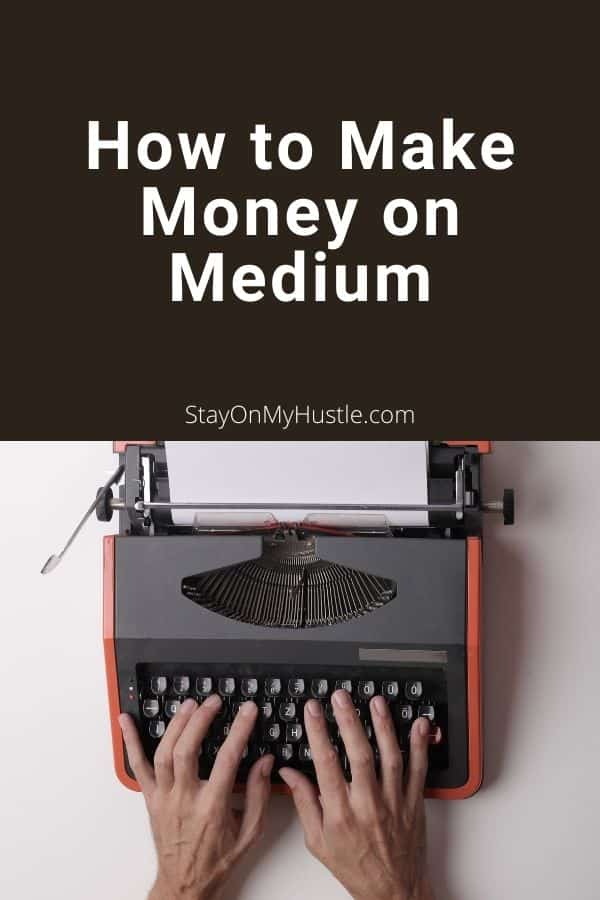 Can you make money on Medium? The answer is yes. If you love writing, Medium is an excellent platform for you. The platform gives you the opportunity to produce your best work and monetize it.
Medium puts in a great deal of effort to safeguard the quality of content posted on its platform. So far, it is working well.
The revenue-shared model encourages writers to produce quality content. Readers are happy to pay for quality content, while good writers are getting paid.
Medium is a great place for writers. But if you are interested in building an online business, setting up your own blog is still the preferred strategy.
With your own blog, you own the content. You are free to do any marketing activities you like. Advertising, building your email list, promoting affiliates products, or even selling your website later for a profit.
I created a FREE Blogging cheat sheet which will give you a good idea to start your blog effectively. It is completely free, no string attached. You can download it by filling the form below.
Do you write on the Medium?
Do you have any questions or comments?
Feel free to leave me a comment. I am happy to help.
Frequently Asked Questions About Medium Partner Program
Is it free to join the Medium and Partner Program?
Yes. It is free to join the Medium and Partner Program.
How to make money on Medium?
You can make money on Medium by joining Medium Partner Program.
Can I post affiliate links on Medium?
The medium does not ban content with affiliate links. However, you need to always disclose the use of affiliate links in your article. Third-party sponsored posts are not allowed on Medium.
Does republishing content on Medium affect the SEO of my blog?
Medium gives credit to your original source by use of a cross-domain canonical link. It does affect your blog's SEO negatively. Just make sure you are using the official Medium import tools to import your articles.
How to make sure my article ranks on Medium?
Your best chance is to follow the Medium Curation Guidelines. Medium's curation team picks recommendations based on the guideline.
How much do writers on Medium earn?
A curated story usually makes $50-$250, while a featured story can generate at least several hundreds to over a thousand dollars.