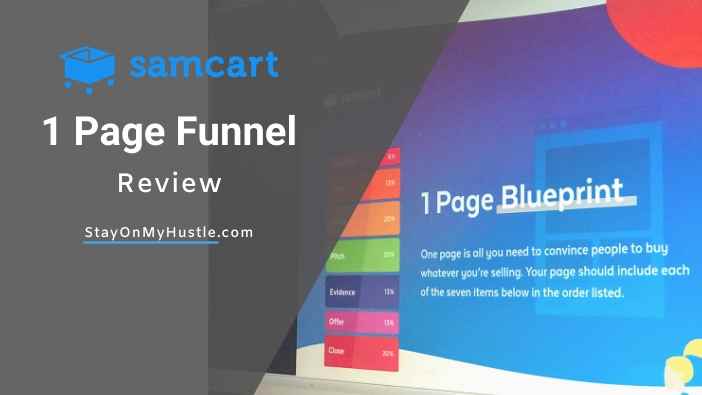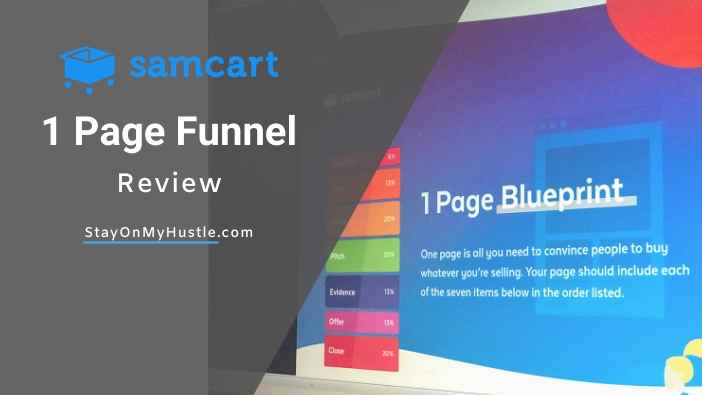 This post may contain affiliate links. Read the disclosure for more info!
Are you looking to improve your funnel page? Or considering turning your average landing page into a sales funnel but don't know how to? Sales funnel marketing is appealing. An effective funnel could make you money while you are sleeping.
Mastering sales funnel marketing does not have to be complicated. The 1 Page Funnel Masterclass by Brian Moran is the training course you need to turn your sales funnel into a money-making machine.
This is my 1 Page Funnel review.
Benefits of joining 1 Page Funnel Masterclass
Here are some notable benefits of joining 1 Page Funnel Masterclass:
#1 Super-handy 1 Page Blueprint
The 1-page Blueprint is a handy tool to help you create an effective landing page. It tells you what to write and where to write.
#2 1 Page Funnel strategy is simple yet effective
You will learn how to sell a product with one page. Instead of creating multiple complicated sales pages, you can start selling your product with a simple yet effective landing page.
The strategy allows you to launch your product faster. It gives you and edge over your competitors.
#3 You will learn effective copywriting
The training teaches you how to write a compelling headline, how to use customer testimonials, create guarantee statements, writing a clear and simple call to action, and how to use video in a sales letter.
#4 1 Page Funnel Masterclass offers complete training
1 Page Funnel Masterclass offers more than just landing page training. It also offers bonus training such as Product Creation Masterclass, 1 Page Launch, and Traffic Tactics Masterclass. You will learn how to create, launch, and sell your products or services.
What is a Sales Funnel and How does it work?
A Sales Funnel is a sequence of landing pages that target different stages. It is used to target your correct customers and walk them through the process of making a purchase.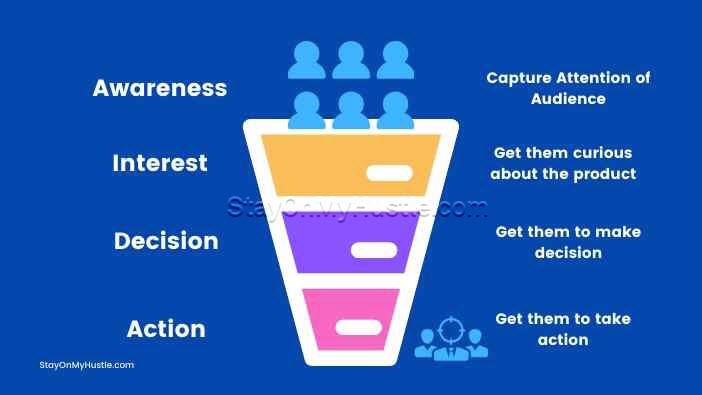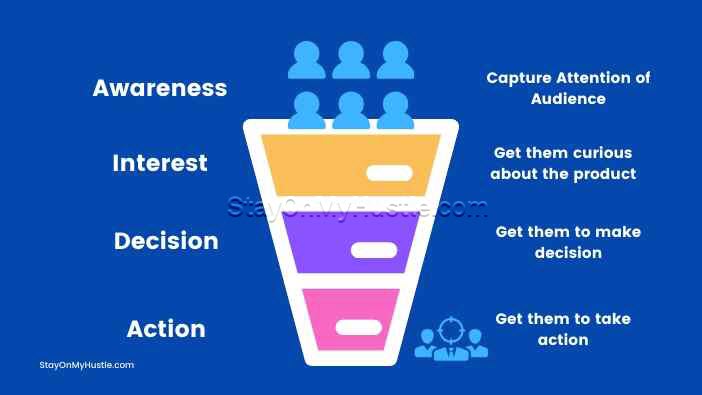 There are 4 stages of a sales funnel:
Awareness
Interest
Decision
Action
Awareness
This stage focuses on getting visitors to know about your product or service. Your website visitors might come from organic search engine results, email marketing, or ads, etc. However, the truth is, the majority of them will not purchase or sign up for your service at the first visit.
This is the step where you are getting them into the funnel. The goal is to capture their attention so you can move them into the next stage "Interest".
Interest
Once your visitors are aware of your product or service, it is time to gain their interest. Make them feel curious about your product. You can achieve that by telling a story that relates to them or their problems.
Decision
In this stage, you are getting your visitors to make a decision. You want to put their fear away and trust the credibility of your product or service. They need to feel your product or service will solve their problems.
Action
The final stage of the funnel is to convert them into your paying customer.
Most sales funnel products make these stages lengthy and complicated. They will get you to create multiple landing pages, emails, and processes, etc.
The 1 Page Funnel is designed to solve this problem. The training teaches you to achieve the above 4 stages on a single landing page.
Let's look into some details about 1 Page Funnel Masterclass now.
What is a 1 Page Funnel ?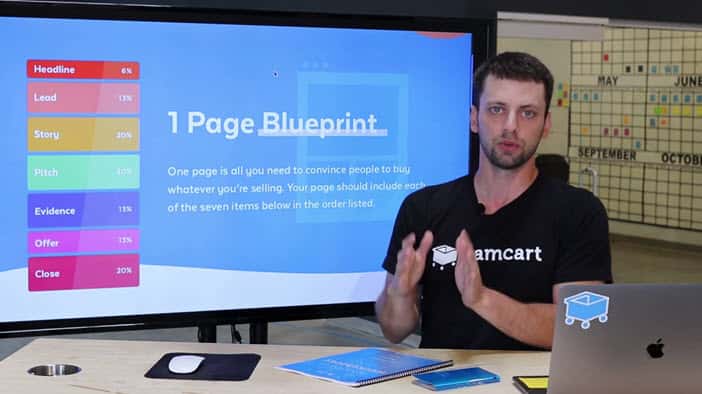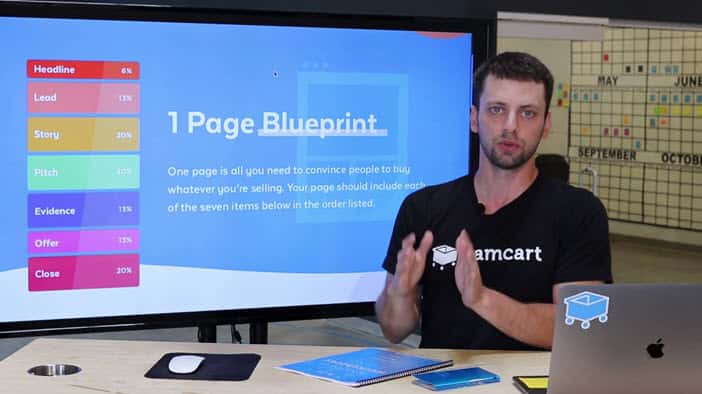 A 1 Page Funnel is a landing page that completes the 4 sales funnel stages. It is designed to capture potential customers and walk them through the process of making a purchase all within one page.
The 1 Page Funnel is the proven strategy that Brian Moran has used to sell over $30 million in products online. It is an easy and effective way to sell your products or services online.
The 1 Page Funnel is the main training of Brian Moran's 1 Page Funnel Masterclass. There are 4 training modules in the 1 Page Funnel Masterclass:
Product Creation Masterclass
The 1 Page Funnel
The 1 Page Launch
Traffic Tactics Masterclass
The 1 Page Funnel training teaches you how to use copywriting and graphics effectively. These two factors can make or break a landing page.
Brian outlines the best practices that he uses to create highly profitable 1-page funnel.
What's inside 1 Page Funnel training?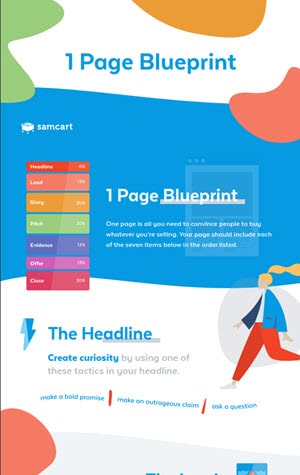 By signing up for the training, you will receive the following:
The 1-Page Funnel Blueprint
The 1-Page Funnel Worksheets
The 1-Page Funnel Testimonial Collection Script
The Pitch: Introduce Your Offer
Email Manifesto
The 1 Page Funnel Blueprint is the focus of the training. Brian spends 7 modules to explain each element that makes a 1 Page Funnel work. With these elements, you can turn a single landing page into a powerful sales funnel – the one page that you need to make sales.
Who is Behind 1-Page Funnel?
Brian Moran is the man behind 1-page Funnel. Brian is an entrepreneur who also cofounded Samcart, a premium cart program.
Learning from his own experience and mistakes, Brian has perfected his sales funnel strategy. 1 Page Funnel is the product of his improved and simplified process to create an effective sales funnel.
How much does 1 Page Funnel Masterclass cost?
The 1 Page Funnel Masterclass costs a one-time fee of $997. Besides, Brian offers a 30-day Money-Back Guarantee.
With the package, you receive:
1 Page Masterclass
Traffic Tactics
1 Page Launch
$237K 1 page Swipe File
Product Creation Masterclass
1 Page Wednesday Coaching
12 Months SamCart Scale
Facebook Master Group
1 Page Funnel Review – Is it worth signing up for 1 Page Funnel?
Yes, 1-Page Funnel training is worth it. I am impressed by the simplicity and effectiveness of Brian Moran's teaching.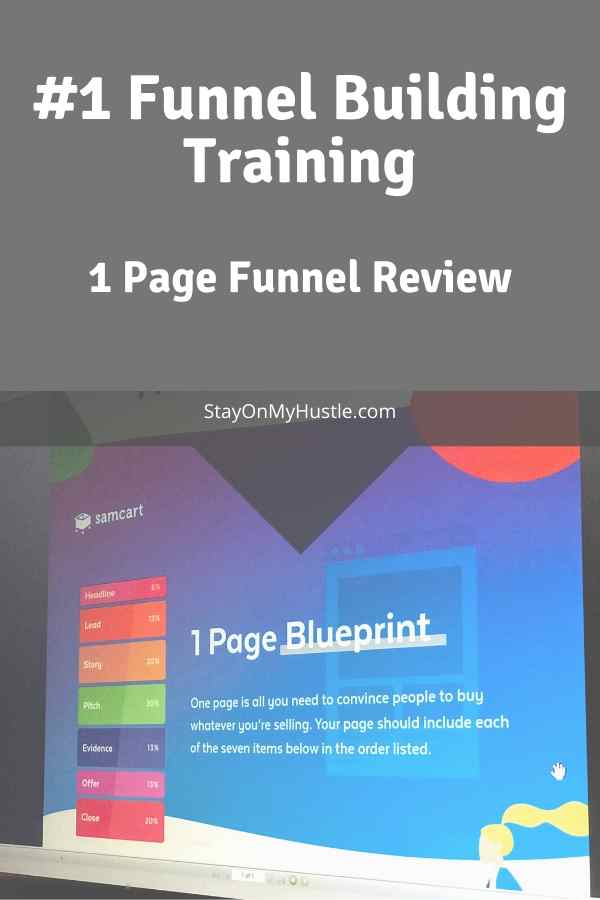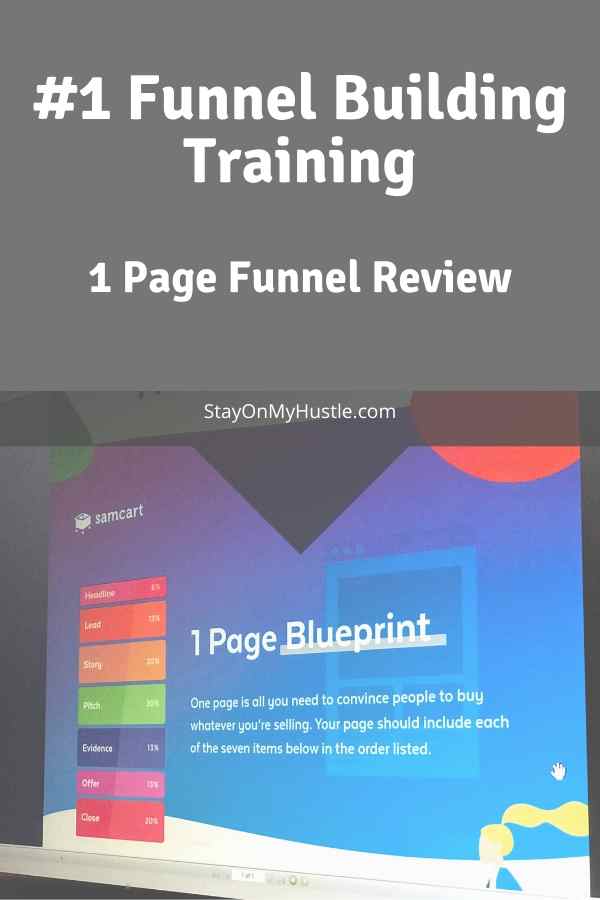 You will learn the tested and super simple strategy that allows you to create a money-making single-page sales funnel. The simplicity of the strategy means you can create a sale funnel in the fastest way.
The 1-Page Funnel blueprint is an awesome tool you should have whenever you are creating a landing page.
Since Brian Moran is the co-founder of SamCart, naturally, the training materials were demonstrated using SamCart.
SamCart is a premium cart program that is recommended by serious online entrepreneurs. It is one of the best cart programs to implement the 1-Page funnel.
Alternatively, the same 1 Page Funnel principles can be implemented using other quality funnel builders like GrooveFunnels. With GrooveFunnels, you can use both GroovePages and GrooveSell to create a 1 Page Funnel.
You can find my GrooveFunnels review and offers here.
Overall, I recommend the 1 Page Funnel Masterclass to anyone serious about making money selling online.