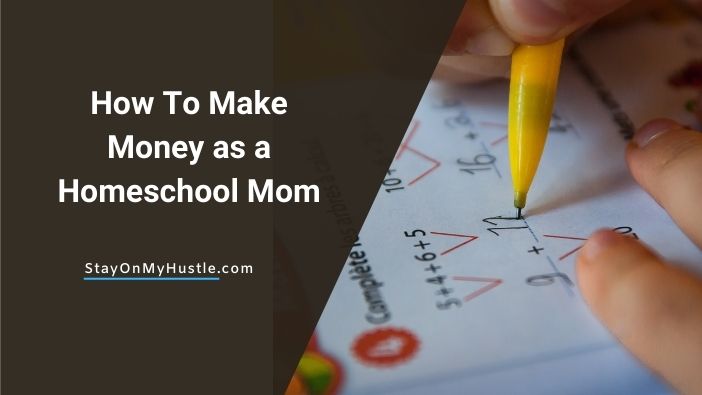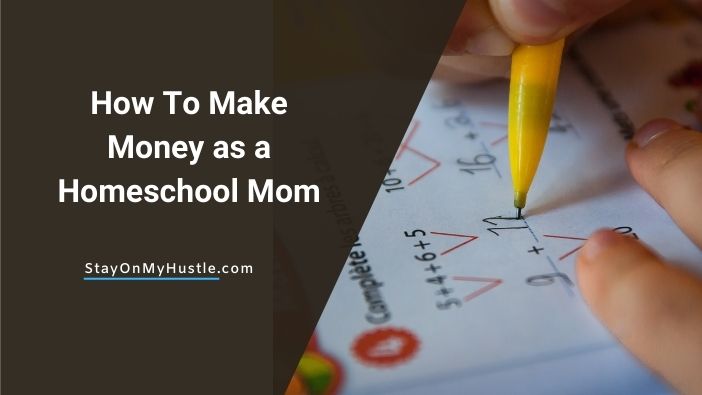 There are many benefits to homeschool kids. The recent pandemic has made homeschooling and learning from home a new normal.
For many stay at home moms and dads, one of the main downsides of homeschooling is the family finance arrangement. Is it possible to make money from home while homeschooling kids?
The answer is Yes. You can make money while homeschooling kids.
If you are a homeschool parent looking for opportunities to make an income, you have come to the right place.
In this blog post, I want to show you 7 ways you can make money as a homeschool mom (or dad).
How to Make Money as a Homeschool mom (or dad)
I want to focus on the earning opportunities that you can do online. The pandemic lockdowns taught me that preparing different ways to make money online is crucial.
We want to focus on works that do not require a face-to-face meeting or can be done during isolation.
Without further delay, here are the 7 ways you can make money online when homeschooling kids.
Online Tutoring
If you love teaching and want to help other kids, online tutoring is a good side hustle for you.
During this pandemic lockdown, many parents are struggling to juggle working from home and distance learning.
The online tutoring business is growing rapidly. With the help of advanced technological innovations, students are able to interact with teachers online effectively.
This is a great time for qualified tutors to offer help and make money online.
In general, online tutoring rates fall between $20 – $30 an hour. You might be able to charge more according to your expertise and experience.
How to get started with online tutoring
Platforms like Chegg Study connect tutors and students.
To become a Chegg tutor, you need to register with Chegg Study.
How much can you make?
A qualified Chegg tutor is paid $20 an hour for time spent in a live lesson with a student.
Your earning is calculated based on the exact number of minutes you work every week. The minimum lesson length a student can purchase is 5 minutes.
There are many online tutoring platforms you can consider. Chegg Study is just one of the most popular platforms.
Blogging on Free blogging platforms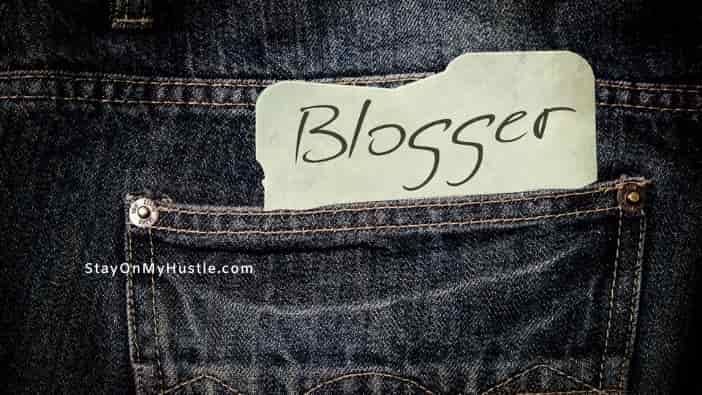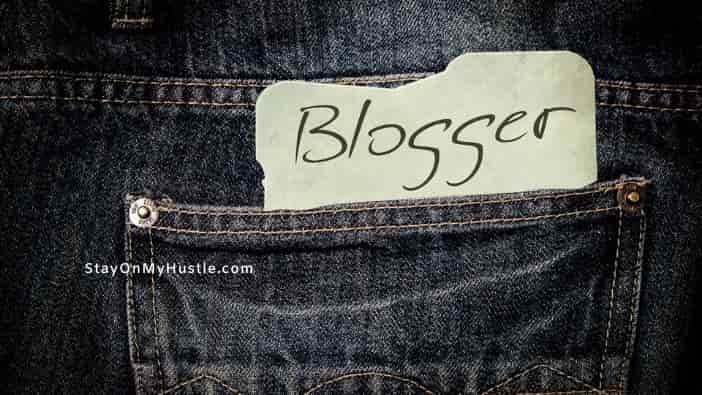 If you enjoy writing but not interested in setting up a blog, you can consider writing for platforms like Medium or Hubpages.
These free blogging platforms allow writers to publish for free and opportunities to make money blogging.
Let's take Medium as an example. Medium pays writers based on the time readers spent on the article.
How to get started with Medium
To start blogging on Medium, sign up for a free account with Medium and you are good to go.
Check out my blog post on How to make money with Medium for more details.
Affiliate Marketing
Affiliate marketing is a proven business model.
The idea of affiliate marketing is to promote other people's products. In return, you earn a commission when a sale is completed.
You can start an affiliate website, provide product reviews, unboxing experience or sharing tips and tricks, etc.
When your website visitors make a purchase through your affiliate link, you are paid a commission.
How to get started with affiliate marketing?
There are many channels to do affiliate marketing. You can start by setting up a blog, a YouTube channel, a Facebook group, or Instagram account, etc.
Blogging is the most beginner-friendly method. To learn more about how to start a blog to make money, make sure to download my FREE Blogging Cheatsheet.
The basic idea is to produce helpful content, and promote relevant products to your readers.
Where can you find products to promote?
For beginners, Amazon is the best place to get started. In addition to Amazon, there are other affiliate networks you can check out:
Freelancing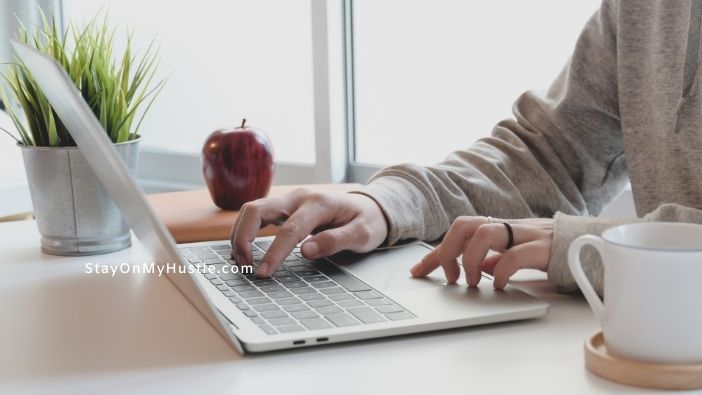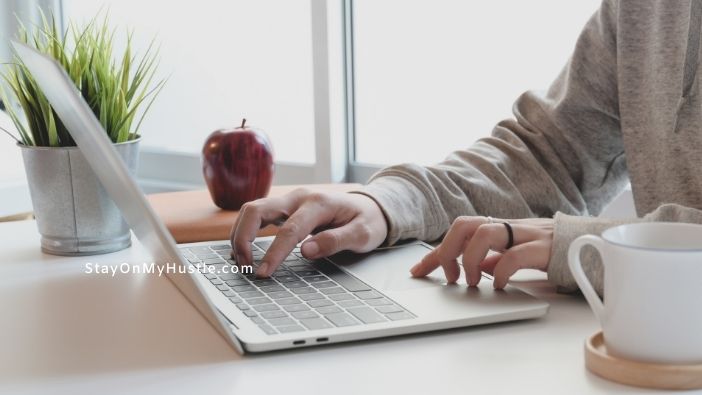 If you prefer to make money by completing a specific task or a small project, freelancing is a good option for you.
Marketplaces like Fiverr and Upwork connect freelancers to customers worldwide.
There is a wide range of jobs you could offer. Here are some examples:
Logo design
Voiceover
Social media marketing
Video editing
Web development
Copywriting
Translation
How to get started with Fiverr
You can start offering your freelance service in a few steps:
Sign up for a free account with Fiverr
Set up your Gig
Offer your work to Fiverr users
Virtual Assistance
A Virtual Assistant (VA) is someone who offers service to other business owners in exchange for a fee.
VA service is in demand among entrepreneurs all over the world.
There are many types of services a VA could offer. Services include:
Bookkeeping
Editing and proofreading
Data entry
Processing orders and refunds
Editing videos
Project management
Customer service
To be a virtual assistant, it is important you are motivated, with a desire to learn, and with good communication skills.
How to get started as a Virtual Assistant
There are a few steps you need to take to start a virtual assistant business:
Decide the services you are going to offer
Decide your pricing structure
Create your website and social media presence
Pitching and networking with entrepreneurs
Building a relationship with potential clients
You can choose to charge a flat rate or hourly rate. The rate greatly depends on your ability and quality of work.
Selling Homemade Crafts
You can make money by selling your homemade crafts online. There are several online marketplaces you can use to sell your products.
eBay
Etsy
Amazon
Bonanza
Cargoh
How to get started by selling your homemade crafts
Let's take Etsy as an example. To start selling on Etsy, here are the steps:
Decide the products you want to sell
Open a seller's account.
Open your Etsy shop
Choose your shop name
List your products
You are free to set the price for your products.
There are a few charges you need to be aware of.
Etsy charges a $0.2 listing fee, 5% transaction fee and a 3% processing fee, and another $0.25 processing fee.
Create an online course
Here is another option for those who love teaching. You can make money by creating online courses on the topics that you are good at.
Platforms like Udemy, teachable, or Gumroad allow you to sell your online courses or books easily.
You can create online courses on almost any subject. Some popular online courses include Sales Training, Python Programing, How to Create a Website, How to Play Guitar, or Becoming a Great Singer.
You can choose to create video lessons or ebooks. Video lessons are the most popular format now. You don't need a professional studio to record your lessons. A smartphone will do the job.
How to get started with selling online course
To start selling an online course, here are a few steps:
Sign up with Udemy as an instructor.
Choose a topic and plan your lectures.
Record your video.
Build your community and pitch your course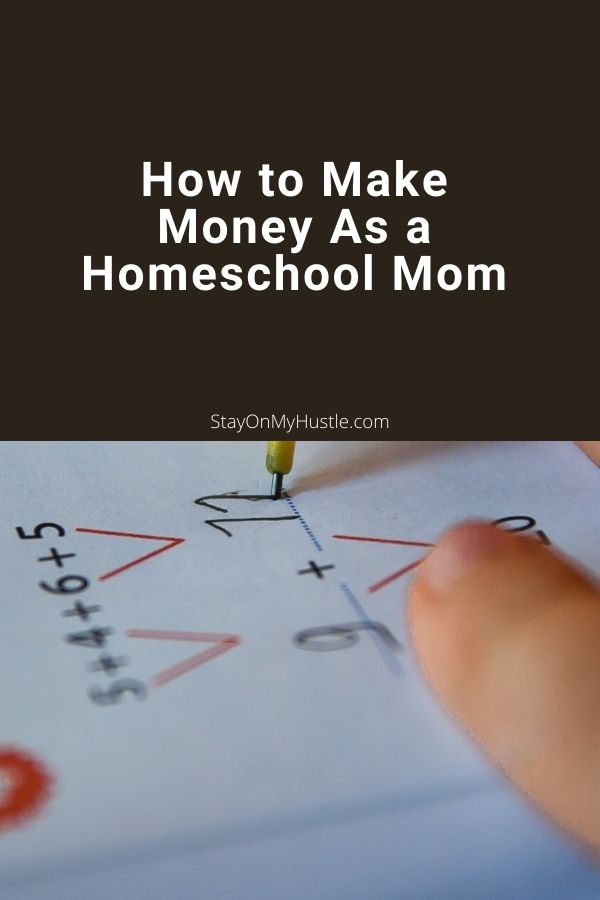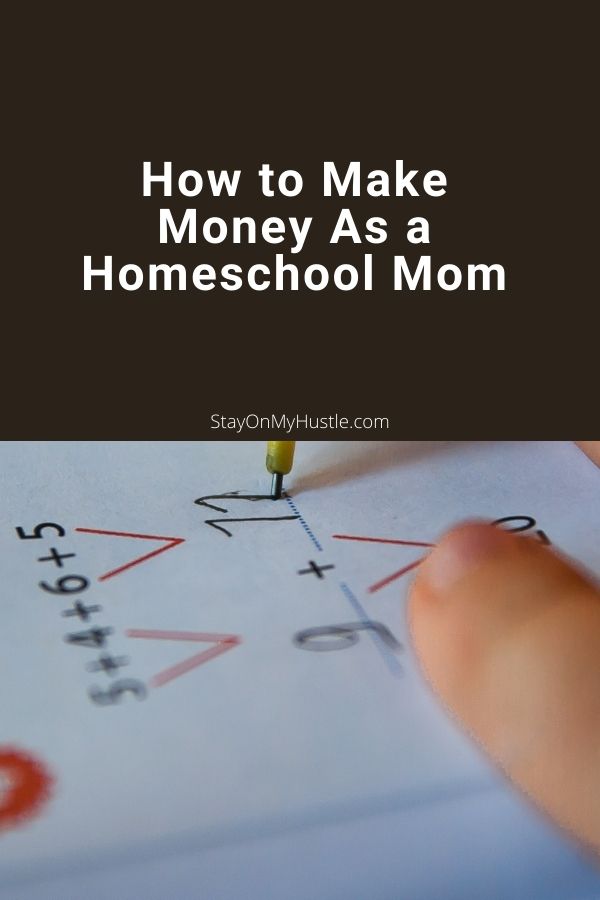 How to make money as a homeschool mom – Closing words
You can make money while homeschooling your children. Even by spending a few hours a week, you can make some extra money online.
I hope this blog post provides you a good head start.
Whether you are looking to make some side income or planning to start an online business, there are many online opportunities available to you.
If you are interested in finding out how to make money online, make sure to check out my 4-step process to online success.