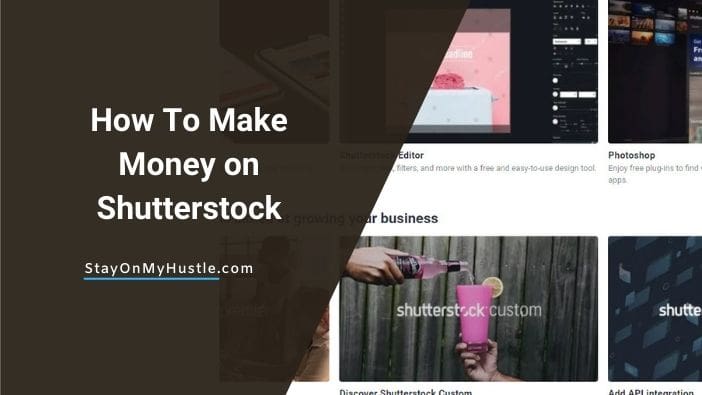 Shutterstock offers high-quality stock photography and videos. It offers various opportunities for you to make money.
In this blog post I want to show you 4 ways to make money on Shutterstock platform.
What is Shutterstock
Shutterstock is one of the biggest microstock agencies. Microstock is a business model that sells low-cost online multimedia content like stock images and movie segments.
Shutterstock provides high-quality licensed stock photographs, vectors, illustrations, videos, and music. It serves over 1.8 million customers over 150 countries.
How does Shutterstock make money?
Shutterstock makes money by charging subscription packages. It shares revenue with contributors.
Contributor earns a percentage of the price Shutterstock receives for licensing his/her content. In general, contributors receive around 15% to 40%.
How to Make Money with Shutterstock
There are a few ways you can make money with the Shutterstock platform. You can choose to become a contributor, reseller, or referral.
Let's go through each of them to find out how you can make money on Shutterstock.
Join as an image contributor
You can join Shutterstock as a contributor. As a contributor, you will earn a percentage of the sales of your work. There are 6 earning levels for images and videos, ranging from 15% up to 40%.
Each level has its own download count. The more you sell, the more you will earn. The faster you progress through the levels, the percentage you will earn from each license will increase.
Here is the breakdown for photos, illustrations, and vectors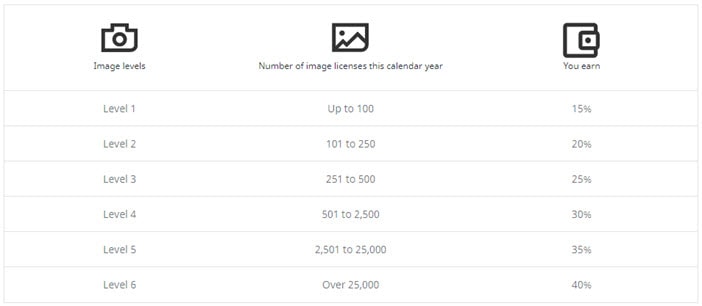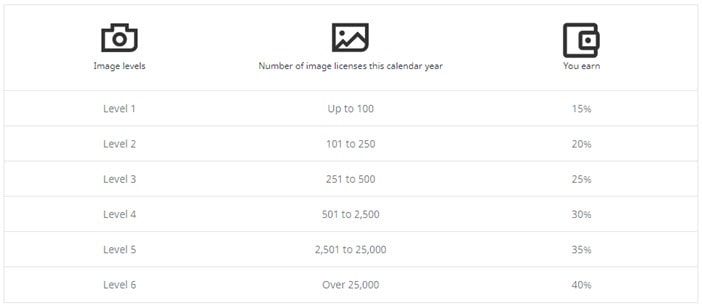 Join as Footage contributor
Similar to image contributors, Shutterstock offers 6 levels of earning, ranging from 15% to 40% for Footage contributors.
Here is the breakdown of earnings: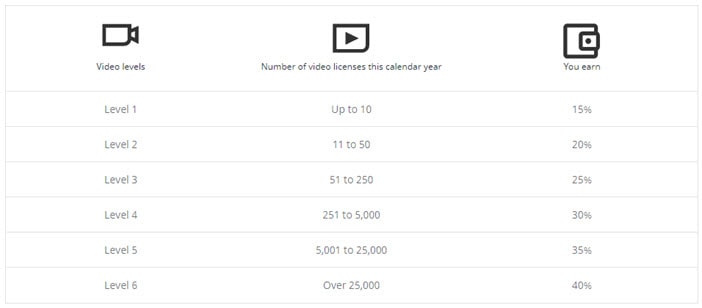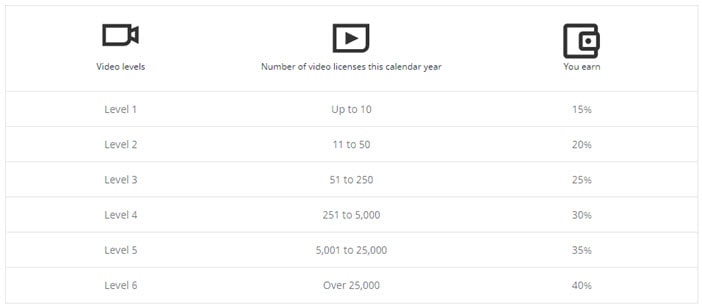 You can Join as a Shutterstock Contributor Here
Join as a Creative Reseller
Shutterstock Creative Resellers earn money by selling royalty-free creative and editorial content from Shutterstock. You will earn a commission on every sale.
However, there is a steep requirement to apply as a Creative Reseller.
To be considered as a creative reseller partner, you need to provide a business plan for achieving at least USD100K in Shutterstock sales in the first year.
Join as an Affiliate
If you are a digital marketer, blogger, or influencer, Shutterstock Affiliate Program offers an opportunity for you to make money.
Affiliate Marketing is a proven business model that is easy to start with unlimited earning potential.
Shutterstock Affiliate programs offer a generous 20% revenue share on the net sales amount.
The program also offers a 30-day tracking cookie. That means you will be credited if your follower or website visitor purchases within 30 days after the first click.
Referral Program
If you are a contributor, you can also earn money by referring new customers and contributors to Shutterstock.
Referring New Customers to Shutterstock
When a customer signs up to Shutterstock via your referral link, you will earn 20% of their first payment, up to $200.
Referring Image Contributors to Shutterstock
You can make money by referring Image Contributors to Shutterstock.
For the first two years after a Contributor signs up via your referral link, you will earn $0.04 each time one of their images is downloaded.
Referring Footage Contributors to Shutterstock
Similar to Image Contributors' referral, Shutterstock pays you for referring Footage Contributors to the platform.
For the first year after a footage contributor signs up via your referral link and approved by the platform, you will earn 10% of the sale price each time one of their clips is downloaded.
How to promote Shutterstock
Here are a few ways you can promote your Shutterstock referral links:
#1 Start a blog
A blog is one of the most effective ways to start making money online. Regardless of your blogging niche, you need quality images.
Quality images help to make your content engaging.
You can create blog posts that showcase your Shutterstock portfolio and promote your referral link in the blog post.
If you are new to blogging, make sure to download my FREE Fast-track Blogging Cheatsheet.
#2 Share your referral link on Social Media
If you have a big following on Social Media, you can recommend Shutterstock to your followers.
Besides, you can add your referral link to your social media profile. This tactic works well on Instagram where creative members are frequently browsing portfolios.
The third strategy you can apply on Instagram is to create Instagram Stories about your work with Shutterstock. Showcase your portfolio in the Instagram Stories with a referral link included.
How to Make Money On Shutterstock – Closing Words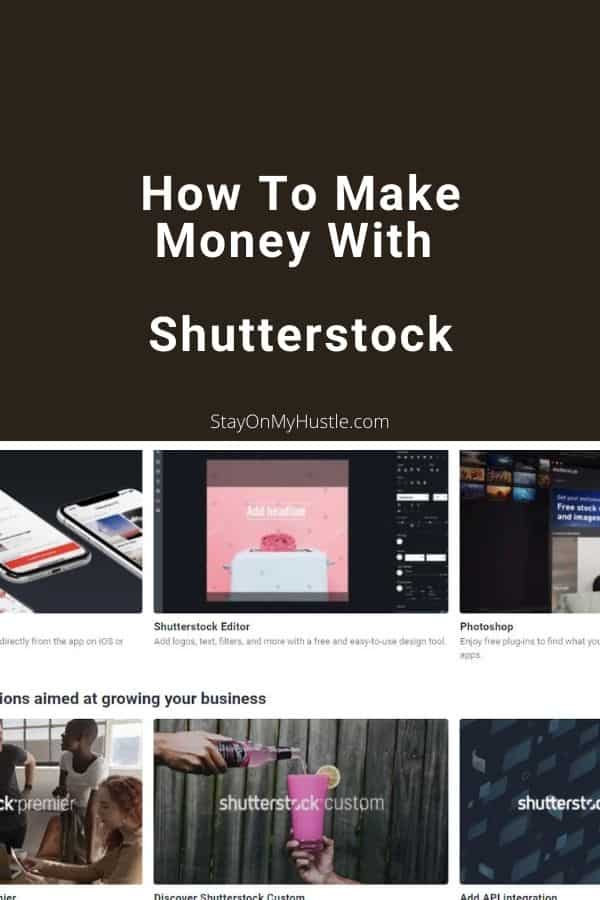 Shutterstock is one of the leading microstock agencies. Whether you are a creative person or a digital marketer, the platform offers opportunities for you to make money.
If you are looking for opportunities to make money on the platform, I suggest you take a closer look at the referral and affiliate program.
Affiliate Marketing is how I make money online. It is easy to start.
With Affiliate Marketing, you do not need to own inventory. You make money by referring customers to the vendor. You earn a commission when a sale is completed.
If you are interested in finding out more about how I make money online, make sure to check out this post.