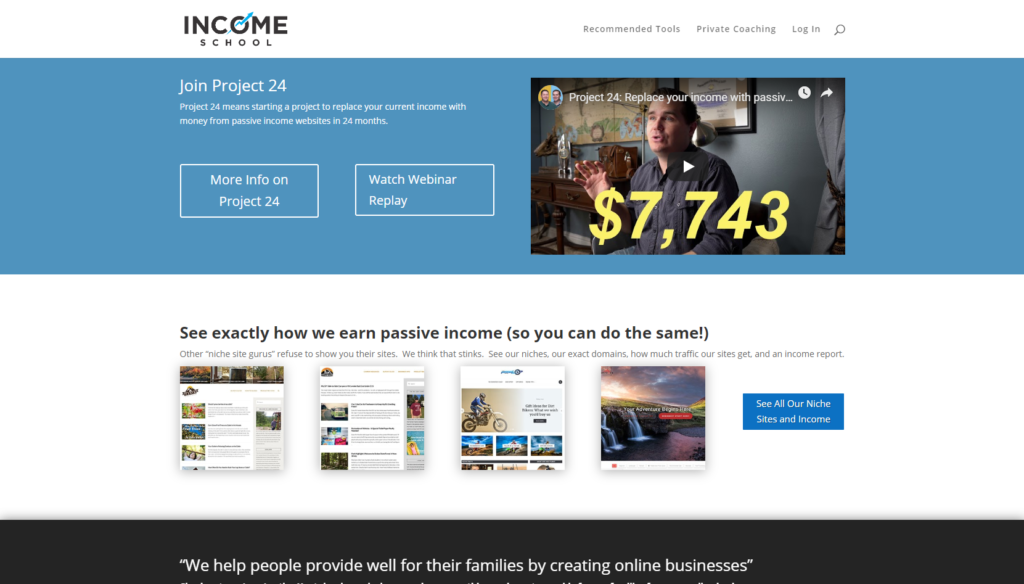 This post may contain affiliate links. Read the disclosure for more info!
I stumbled upon Income School's YouTube channel and enjoy quality videos produced by Ricky and Jim. I am very keen to find out what exactly does Project 24 by Income school offer. Here is my Project 24 by Income School Review.
Project 24 is a step by step program designed to help you to start a niche website aiming to replace your current income in 24 months. It packs with actionable steps and high-quality educational materials. In my opinion, it is legit, and definitely worth buying if you are looking to create income-producing niche sites.