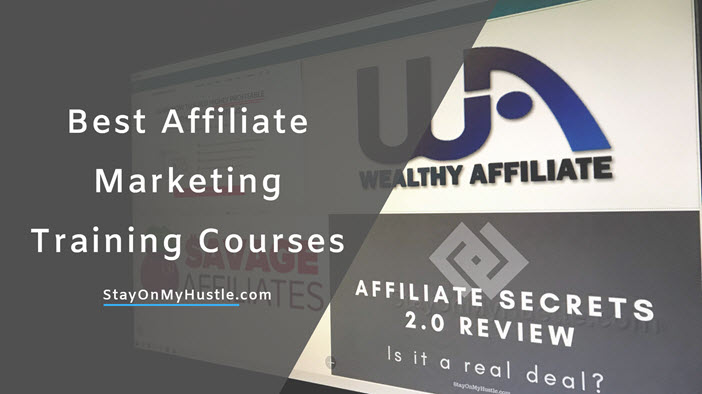 This post may contain affiliate links. Read the disclosure for more info!
I started affiliate marketing a few years ago as a hobby. I was in another line of business, and affiliate marketing was just a small side income from my website.
Since I started looking into Affiliate Marketing as a business, I have been researching and taking different training courses.
After studying courses after courses, and reviewing them, I thought I would write a summary of my 4 Best Affiliate Marketing Training courses according to my reviews.
---
In all honesty, there are more junks than gems in the Affiliate Marketing training sector. Some are half-baked, some are useless, while very few of them are time and money worthy.
It is frustrating enough to have wasted money, it is worse to have spent hours after hours watching/reading the low-quality course material.
Here are the TOP 4 affiliate marketing courses I have gone through, and happy to recommend to you.
I hope this post will save you some time and maybe, money while you try to educate yourself.
My Top 4 Affiliate Marketing Training:
Best affiliate marketing training courses
Affiliate Secrets 2.0 by Spencer Mecham
I first found Affiliate Secrets while researching sales funnel training courses. Spencer Mecham is a successful affiliate marketer. He was the first person to hit 1million dollars of ClickFunnels affiliate commissions.
Affiliate Secrets 2.0 is the flagship training program of Buildapreneur. It is a blueprint for marketers to create a passive, full-time income from affiliate marketing.
You can read my detailed review of Affiliate Secrets 2.0 HERE.
Key Features of Affiliate Secrets 2.0
Here is the list of key features you can expect from Affiliate Secrets 2.0:
High-quality video courses that are professionally made and engaging.
Unique affiliate marketing training focuses on Sales Funnel.
Excellent training to do affiliate marketing without a website
Bonus traffic modules taught by experts.
A community of like-minded people where most of your questions can be answered quickly. Spencer is active in the Facebook group as well.
How much does Affiliate Secrets 2.0 cost?
Affiliate Secrets 2.0 costs a one-time fee of $897. It is full of actionable lessons, and in-depth sales funnel strategies. It is definitely worth recommending.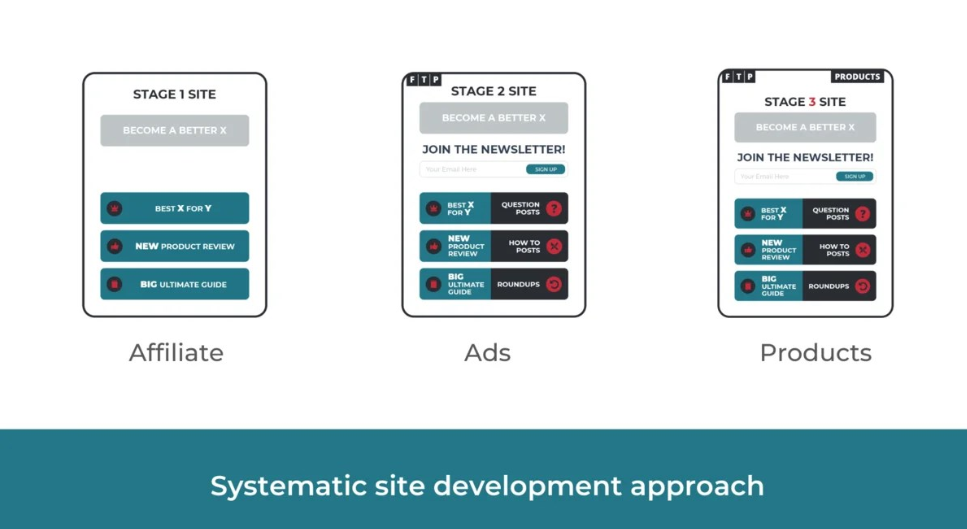 Authority Hacker is the most systematic process-driven course I have taken. It follows a rigid process to create an income-generating authority site.
I came to know about Authority Hacker was from their blog and podcast. By reading and listening to them, I have learned so much.
How about the Authority Hacker training program? Is it worth the money? It is indeed.
There are 3 main courses offered by Authority Hacker
The Authority Site System (TASS): This is the foundation of the Authority Hacker system. This stage focuses on building a rock-solid foundation and ensuring your site is set up for success. TASS provides you a step-by-step guide to building an authority site, which is expected to generate about $3000/month income.
Authority Hacker Pro: This course is for established affiliate marketers who have started generating income from their website and thinking of taking them to the next level. Authority Hacker Pro focuses on building audiences.
Authority Hacker Pro Platinum: This course is for those who have achieved success in both TASS and Authority Hacker Pro stages. It is the high-end course that focuses on re-invest revenue back into product development.
Key Features of Authority Hacker
Here is the list of the key features you can expect from Authority Hacker training:
White Hat Link Building strategy
A Step-by-step action plan to build an Authority Site
Active Facebook support group
High-quality video lessons, Trello to-do list for progress tracking, writing templates and more.
You can check out my detailed review of The Authority Site System Here
How much does Authority Hacker cost?
The entry price for The Authority Site System (TASS) is a one-time fee of $997 (Check out the link below for 40% discount, $597)
Authority Hacker Pro course is one-time $997
Authority Hacker Pro Platinum is one-time $1997
I strongly suggest you check out the FREE Webinar by Authority Hacker. It is packed with useful, actionable tips and tricks you can apply to your website right away. And at the end of the webinar, there's a limited time offer of 40% discount if you choose to sign up TASS.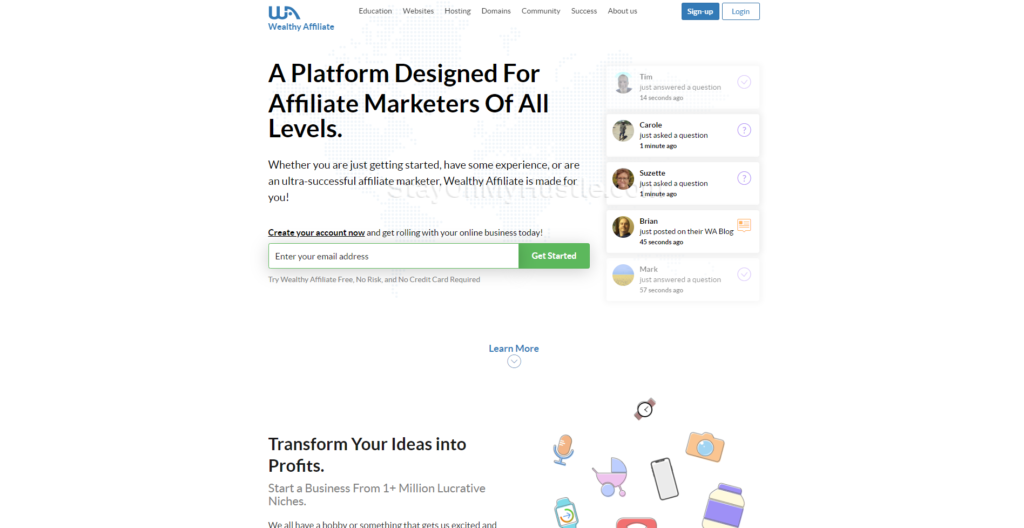 I would like to give a special mention of Wealthy Affiliate. Yes, I am an affiliate of them, but that is not my reason for recommending Wealthy Affiliate.
Wealthy Affiliate offers affiliate marketing training with very good quality, web hosting, keyword research tool, and weekly webinar at a very low price of $49 per month. Besides, all members will be part of a community. If you have questions or just need some motivation, there's always someone in the community you can talk to. There are additional training created by members, though the quality is not consistent.
This package is the best choice for beginners who are on a tight budget.
The training provided by Wealthy Affiliate is great for beginners to get started with. The online entrepreneur course walks you through the process of creating your first affiliate website.
If you are tight on budget but want to get started with affiliate marketing in an educated, business-like path, Wealthy Affiliate will serve you well.
I would suggest you start with a monthly premium membership, study and work as much as possible, then decide if to commit to a yearly subscription or look into more advanced training such as Authority Hacker.
1-Page Funnel Masterclass by Brian Moran from SamCart is not an Affiliate Marketing training. But I feel it is worth recommending in this article.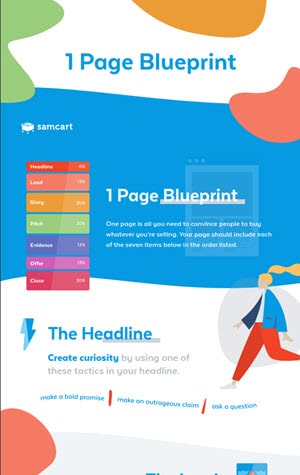 The masterclass teaches you copywriting, funnel creation, product creation, and traffic tactics. You will learn how to sell your products or services with a single page funnel.
1-Page Funnel Masterclass is the training course you need to turn your sales funnel into a money-making machine.
with the 1-Page Funnel training, you will receive:
The 1-Page Funnel Blueprint
The 1-Page Funnel Worksheets
The 1-Page Funnel Testimonial Collection Script
The Pitch: Introduce Your Offer
Email Manifesto
1-Page Funnel is a tested and super simple strategy that allows you to create a money-making single page sales funnel. You can find my full review of the 1-Page Funnel Masterclass.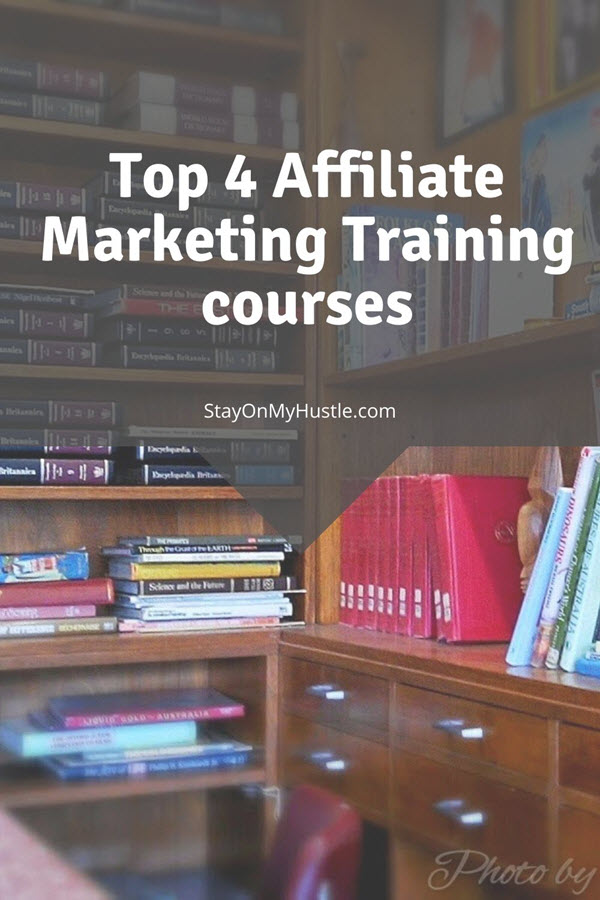 There you have it. My top 4 recommendations and alternative training course. I know there are Internet marketers who apply the strategy where they downrate other courses to promote their affiliate products. I don't do that, and I don't believe in this type of strategy.
I prefer to recommend courses as it is. I test it, I like it, then I recommend it.
One thing I would like to mention is, stick to one system to get through it. From personal experience, strategy hopping, and shiny object syndrome never ends well.
You are better off choosing one recommended training, follow, and put in the work. You have a better chance of success with consistent effort.
Do you have any question about my recommended courses? Or do you have any course that you think should be mentioned here? Please leave me a comment below.
To your business success.